Vince from MetalSucks Talks to CVLT About The Inquisition Drama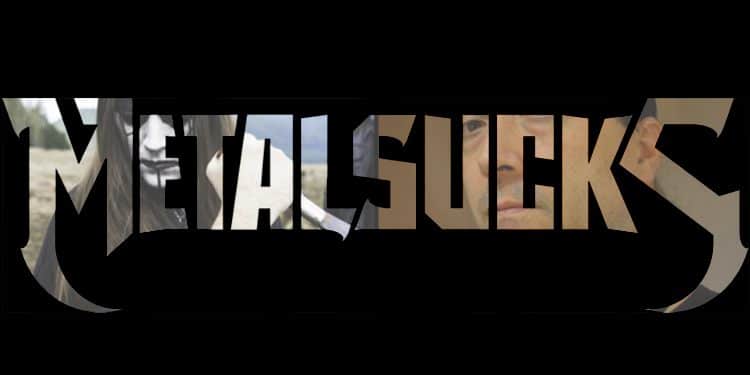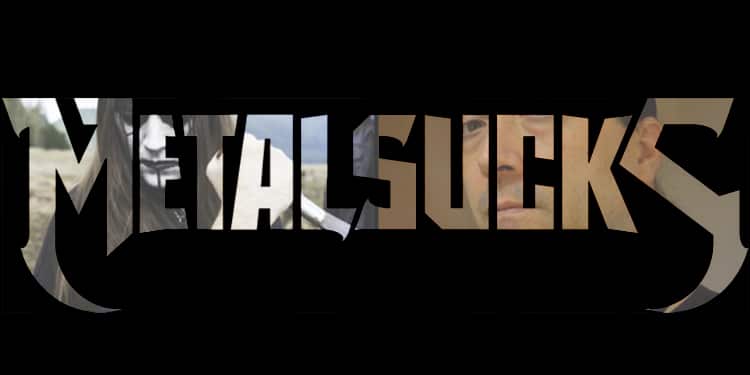 Metalsucks.net has recently gotten some criticism for publishing an article regarding the 2009 guilty plea of Inquisition front man Jason "Dagon" Weirbach on child pornography-related charges.  This resulted in the band being dropped from their record label, the Satyricon tour, Marlyland Deathfest, and losing fans/facing backlash. I reached out to the owners of Metalsucks and they were happy to do this interview to clear the air and tell their side of all of this. If you are not up to date on the drama, here's a link to their article I am referring to.
I used to say that there is no such thing as bad controversy, but now that we have all read your information regarding Dagon, I think it's safe to say that's some bad controversy. How did you discover this information and why did you decide to publish this?
The information on Dagon came from an anonymous tip. After receiving the tip, we contacted the court of the jurisdiction where the charges were filed to obtain the official documents, and sure enough, the information checked out. After that, we had a long discussion on how to proceed that included talking to a lawyer about our first amendment protections and what we could and could not publish. Ultimately we felt that once we had knowledge of these facts it was our journalistic duty to report them. We took our time, discussed every issue at length, and published the piece when we finally felt we had everything in order.
Did you have any idea that it would cost the band their record contract, tour, etc.?
We knew that there would be a backlash against the band as could be expected any time a case involving child pornography is concerned (as an example, the case involving Lostprophets frontman Ian Watkins a few years ago). We did not know what those repercussions would be. We certainly didn't know that the band's label, Season of Mist, would drop them so swiftly, especially given Season of Mist's high tolerance for other sketchy behavior its artists are involved in (for example, the rumors of Nazi ties that have long swirled around this very same band, and the blatant white supremacist/misogynistic leanings of Destroyer 666).
You gave their record label, Season of the Mist, ample time to know you were going to run this and they responded by dropping the band. Did this surprise you?
I don't know whether I'm surprised they got dropped… I didn't see it coming. But I'm definitely surprised how quickly it happened. We notified Season of Mist we would be running the article and gave them and the band a chance to comment beforehand. Their response came back that same day and simply said that the band was no longer on the label, one sentence. They announced the next morning on Facebook they had dropped the band, and although they didn't specify why, people figured it out once we published our article a couple of hours later.
Do you have any regrets about writing the article?
None.
You posted Dagon's response to your article and followed that by posting your own response to where he had clearly been trying to cover the truth. You also posted all the paperwork regarding the incident. To me, that's good journalism. To some readers, they feel you are ruining a bands career. What do you have to say to those critics?
It's not ever our intent to ruin anyone's career. Once we were in possession of the facts regarding Dagon's past, we felt an obligation to let our fellow metal fans know who they may be supporting.
Do you feel a moral obligation to "out" people in the metal community who support things such as white supremacy and child porn?
A lot of people in the metal community don't seem to be aware that some of the bands (or individuals in those bands) they support have very questionable, even hateful, worldviews. We do feel a sense of obligation to inform the public about that. If people have that information and choose to continue supporting those bands anyway, that's their choice, but don't wear a Burzum hoodie and lie to yourself about who and what you're representing. Look: we were once those people. We had no idea about Inquisition, Watain, Marduk, any of them. We supported those bands for years — we even defended Marduk last summer when their show in Oakland was canceled. We simply didn't have all the information! Once our eyes were opened to the worldviews of some of their members, we didn't feel like we could support them any longer and we felt a duty to share what we'd learned.
Decibel contributor and vocalist for Krieg, Neill Jameson, wrote a blog stating he had been given these facts months ago and couldn't find any information to back it up. Interesting how easy it seemed for you to find this. Do you think he was just piggybacking on a story that you actually did the work for?
I don't know for certain, but the way Neill worded the article made it seem like he got the same anonymous tip we did at or around the same time. It didn't sound to me like he couldn't find any more information… by his own admission, it just sounds like he didn't seek it out. I don't feel as if Neill piggybacked on our story at all — he shared his own thoughts on the incident, and that take came off as very honest to me.
Recent information about members of Marduk have come out that claim they made "extensive purchases of Nazi propaganda" online a few years ago. There are also many reports about members of Inquisition supporting Nazi ideology. Although neither of these stories have been proven, you still ran the articles. Do you feel that when you write about something as serious as this, it can cost the bands involved work, support and fans? Why do you still feel it is important that you still run these stories even though there are not facts to back them?
There have always been facts to back what we publish as such. In instances we aren't able to obtain concrete evidence the way we were able to for Inquisition, we're careful to ensure that it's clear that the accusations haven't been proven, and we don't run accusations which we feel have zero credibility (and we get plenty that we ultimately decide not to run). In the Inquisition case you're referencing, the rumors of their support of Nazi ideology stemmed from their appearance on a Nazi compilation, Dagon's side project 88MM (a well-known reference to a weapon of choice for Nazis during World War II) and from a private conversation someone allegedly (there it is!) had with the band. I certainly understand the burden of proof — innocent until proven guilty — but in so many of these cases where there's smoke, there's fire; just look at how it turned out with Inquisition, that the guy was charged with possession of child pornography.
In the Marduk case, there was hard proof: the Swedish newspaper claimed to possess leaked files showing the purchases. We spoke to the author of the original piece in the Swedish paper (Etc), and he described in detail to us how he obtained those records, how he found the information about Marduk, and how he spent months and months building the story. He was clearly a credible source, and although he wouldn't share the original source file with us, he did share information from that file, which we found to be convincing. I don't blame him for not sharing in full — that's his right having put so much time and work into it. What he shared was his eventual report with the world. Several Swedish politicians were also outed as having purchased Nazi propaganda from that same investigation; it wasn't a targeted attack against black metal or Marduk in particular.
Critics have said your website is a lot like a tabloid for heavy metal. Please use this as a platform to explain what you want people to get from the site and any other feelings you would like to share about all of this.
We love metal. We want to support it, and spread new music to people who will enjoy it, and hopefully occasionally make people laugh with our commentary. We earnestly feel that everything we do is for the greater good of the scene. We publish between 60-75 articles every single week, and the vast majority of those are focus features on new bands, new tracks, tour announcements, music videos and so on and so forth, always with our opinionated takes instead of just copy/paste press releases. We also produce an original podcast with a featured musician interview every week, we highlight unsigned bands often, and most weeks we put out 3-4 original pieces of video content.
Our critics seem to ignore all that stuff (unless they simply don't like our taste in metal which, hey, whatever). Our detractors are often just responding to the most widely circulated articles they see on social media, which is far from the whole picture. We live in a world where the New York Times has to cover our President's relationship with a porn star — are they now a tabloid too?
Where is the line, if any, for you between it being "about the music" and getting involved in the personal lives of musicians?
It depends on what you consider to be "personal life." As a fan, if it turns out that a band I love secretly has hateful ideologies, I want to know about that so I can choose whether or not to support that artist anymore, and as a journalist I feel it's my duty to inform the public so they can make the same decision. If someone in a band is having problems at home, or struggling with a drug addiction that isn't public knowledge, I don't think that's any of my business as a journalist/blogger — that stuff deserves to remain private (unless the artist feels like sharing it)
Thank You, Vince! Keep up with the world of Metal over at www.metalsucks.net
Enjoy this post? Donate to CVLT Nation to help keep us going!