Memorial Day Weekend Sale!
40% Off in the CVLT Nation Store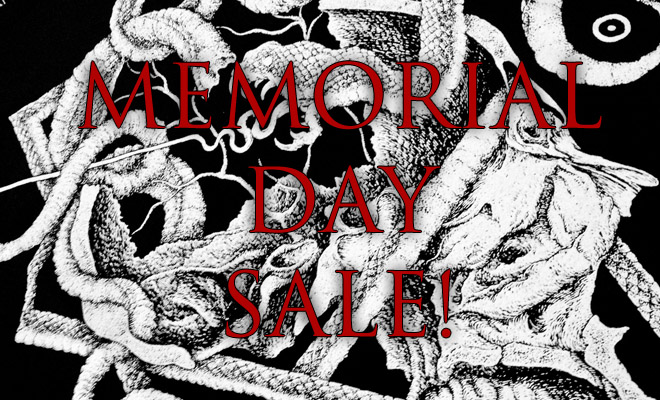 In the US, Memoria Day Weekend is a time to shop and gorge on BBQ and sodas, reflecting on those who have died for Freedom and to make Wal-Mart's prices so damn low. Since everyone else is doing it, you can get 40% off your order from the CVLT Nation Store this weekend only with the code 40OFF at checkout. Get yourself a shirt that says, Fuck the World and its Hypocritical Bullshit! It doesn't count as consuming when you buy it off poor bloggers.
Enjoy this post? Donate to CVLT Nation to help keep us going!