Mass Grindviolence Volume 2: Cheap Thrills and Cheap Blasts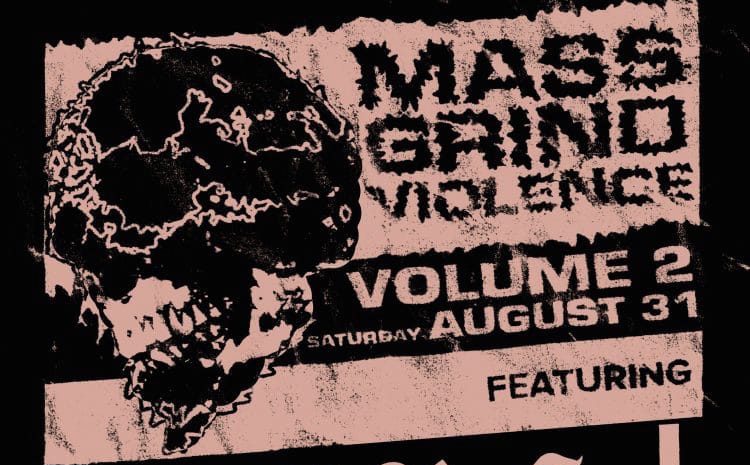 Hey! Are you broke as fuck but also have the sudden urge to see a bunch of bands play really fast? Of course you are/do!!! Lucky for you the second edition of Mass Grindviolence has been officially announced and frankly, a deal this good puts the Toyotathon to shame. For ten bones you get ten fucking bands thus giving you ample opportunity to drink at least ten fucking beers (one per band for you mathletes)!!
In all seriousness though, the kind people at Give Praise Records and Nonzerosum booking have configured an excellent lineup that will no doubt bring forth audio torture to all in attendance. All you procrastinating punx have til Aug 31st to get your tickets/flights/whatever. Don't miss out, would hate for you to have to watch highlights of the show on your ex's story.
10 bands influenced by Grindcore and/or Powerviolence
MASS GRINDVIOLENCE VOLUME 2
HIRS
Bastard Noise
Limbs Bin
Brother
Escuela Grind
Neckbeard Deathcamp
Deathrun
Kidnapped
Tossed Aside
Your Brain on Drugs
$10
Sponsored by Give Praise Records
For tickets/additional info click here: https://www.eventbrite.com/e/mass-grind-violence-vol-2-ft-hirs-bastard-noise-neckbeard-deathcamp-tickets-62597272126?fbclid=IwAR0cvxwUep_OwcYnTbQgO0nPpl7osPD3JZMuIL0EwHjW6VplQgvgZGGglDQ
Enjoy this post? Donate to CVLT Nation to help keep us going!