For 4 years, Austin's Skeleton has been a pillar in the Texas Punk/Metal scene. In that time they have forged a shadowy presence that comes to a head on their recent self titled LP on 20 Buck Spin. I caught up with the Ziolkowski brothers to talk about where they've been and where they're going.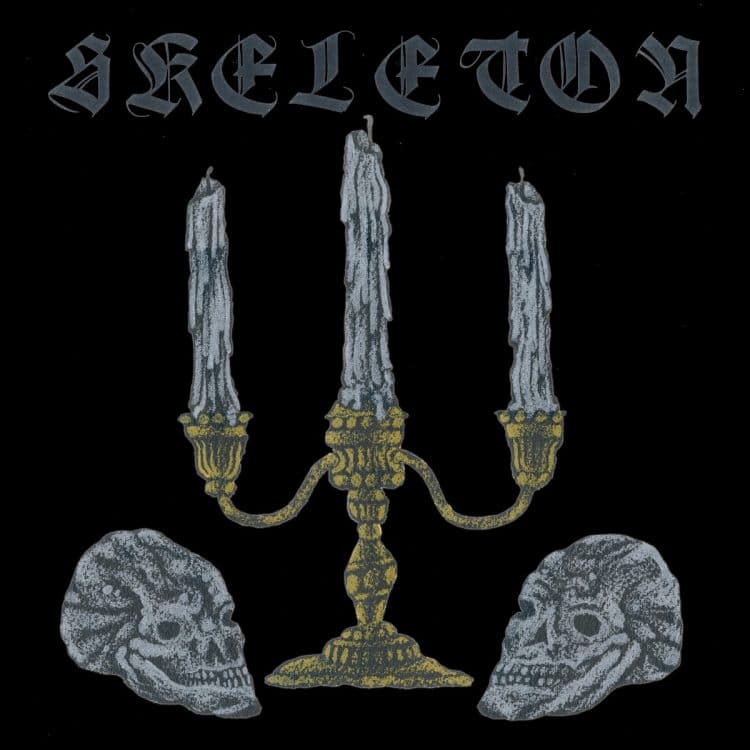 You guys have been playing around Austin for a couple of years prior to this LP. Also, you've both been in a handful of the more recent punk and hardcore offerings to come out of central Texas. What parts of the scene made you want to carve out part of it yourselves with the IHateISkate label/brand, and now with Thee Broken Window? What were you looking at as kids that made you want to jump into every facet of it from playing to recording, booking, and releasing stuff on your own terms?
DAVID: Playing music is something that I've always done and always will do. There's no limit to the genres we play. The idea of "DIY" and doing everything yourself and "not waiting on anyone" had a huge impact on me as a kid. As far as bands that really made me want to create punk or metal music, I'd say Recide, Total Abuse, Back to Back, and Hoax.
VICTOR: I've grown up participating in the Austin music scene in various ways since a young age, so it feels natural for me to want to try and give something back to it. IH8ISK8 is very much slanted toward youth, all-ages shows, and wanting to make an inclusive platform in the punk community. As far as what brought me into this realm of music, I would say Recide was what did it. Seeing kids my age go as hard as they all did made me want to start a punk band.
Despite the pandemic, what are you hoping comes through for Austin/Texas as a whole in terms of this kind of scene? What mistakes can we learn from? What does a good DIY scene look like to you in 2020-beyond?
DAVID: I'd really like to see the new wave of kids, where's the next group of high schoolers that just want to play loud and fast? This music is made by, played by, and for kids. All ages all the time.
VICTOR: I think this is a great opportunity for us to reevaluate what's important to us in the music community. I absolutely feel for all the people in the industry, venues, artists, etc. struggling because of this shutdown. I also hate to see these cornerstones of my old Austin disappear.
However, I think it's time we band together and figure out what we want when everything returns. How about more all-ages venues? Better compensation to the artists and staff? How about giving jobs and priority to native Austinites who are being pushed out of the city? There's so much we can change and there's never been a better time to do it. I'm also personally sick of seeing ironic bands and mediocrity across the city. I support everyone creating on whatever level they are at if it's with honesty, but I'd be fine not seeing most of the trash the city's been overrun with.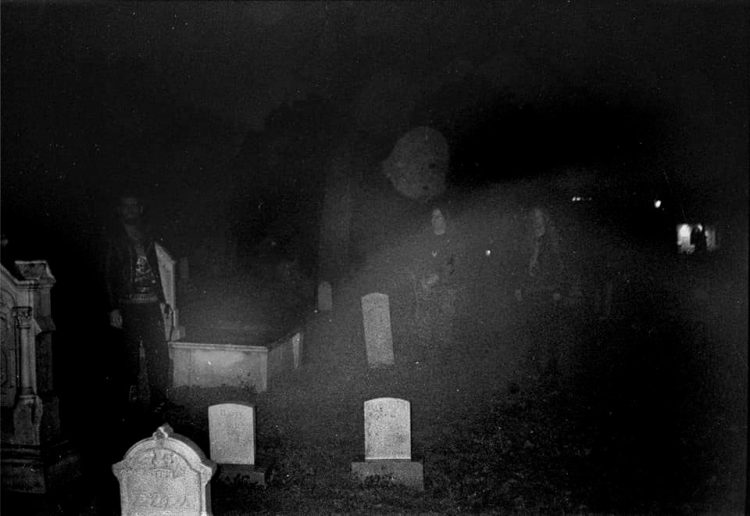 What made you go from blistering fast hardcore, and gritty punk to classic frosty/ bathory-esque metal? Where do you feel like you fit in as far as the Texas metal scene?
DAVID: Our progression has never seemed like conscious thing. We never had the thought like "oh let's turn into a metal band." We have never sought out to sound like anyone else. We are who we are, we do what we do, and that is play the harder and most crushing music out of anyone in the world right now. Just wait for the 2nd LP to come out…
VICTOR: Texas has the best bands in the world of any genre, and of course in metal. We are happy to have so many allies here in the state and are proud to be from the TX legacy. Everyone backs each other up and shows here are the greatest. As for our progression, we've always sought to write the hardest and most crushing riffs we can regardless of whatever genre people need to say it is. I like listening to extreme music and coming up in punk always liked the more scary dark side of it. Of course this led me to black metal. There is obvious influence but we are not a black metal band, or any type of band for that matter other than extreme. We have always stood outside of the crowd and will continue to.
Your live show is how I personally heard about you. The ritualistic altar of candles and smoke, the feeling that every song is a different rite for observance. What led you to this? Is it something you saw before and wanted to do your own take on, or was it something you came to naturally after the music had started being written?
DAVID: Our live shows are not and will never be a gimmick. We do go above and beyond because it's what we want to do and we do it for our fans!
VICTOR: I've always pushed for an element of show in our live performance. If someone wants to hear the songs they can listen to the record, but coming to see us you will have an experience. However, this is not something a band should ever fall back on to make up for lack of songwriting or talent. It's a fine line to walk, with how many bands create an awful atmosphere at their shows, to not become a joke or half-ass it. We've tried things and learned… but our live show now destroys all others. I also feel the bar for bands is set so low, in fact, it's just non-existent. We are setting a new standard.
With live music on hold, where are you focusing your efforts for Skeleton/Thee Broken Window? What's Next?
VICTOR: I am just finishing doing vocals on the next full length and going to be working on a couple of interludes soon. 20 Buck Spin is the label. Thee Broken Window is a collective I am excited to be a part of and see how it develops. Our first release came out a month ago with the Seclusion demo, if people are interested in true TX death metal they'll find it. Other than that we are working on playing shows as soon as possible.
Skeleton's Self-Titled LP is available at 20 Buck Spin Records.