There's a magnetism coming off MAGGOT HEART in waves that you can't fail to feel when you see them live. They've got Joan Jett swagger and razor-sharp riffs that don't quit, and they blend grimy rock n roll with melancholic post-punk so naturally they've created their own genre. Their new album Mercy Machine comes out July 10th on Rapid Eye Records – pre-order it here. Today we're stoked to be bringing you a track off the album entitled "Justine," plus an interview with project founder/guitarist/vocalist Linnéa Olsson. And if Olsson listens to Megan Thee Stallion, that just makes me love Maggot Heart even more <3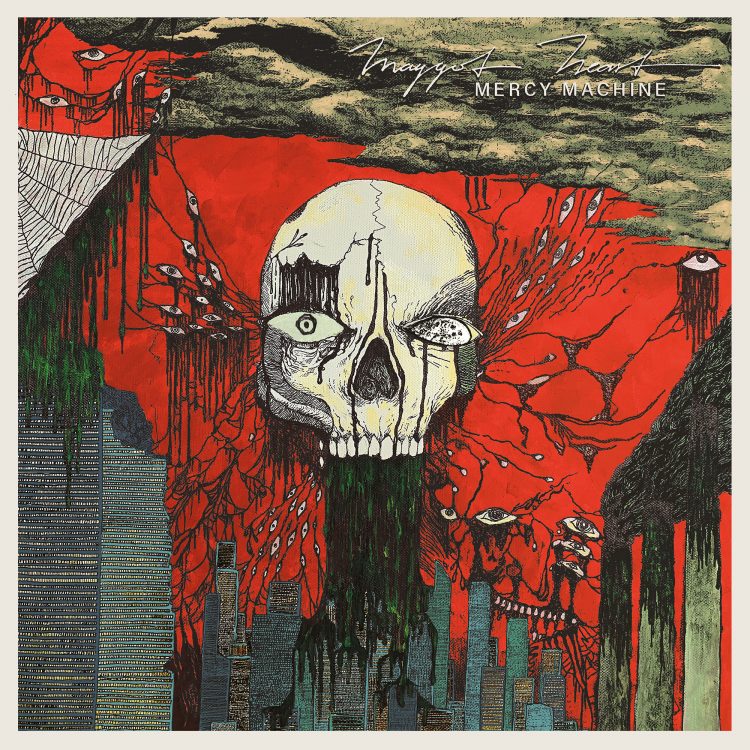 Now that you're back with a new Maggot Heart album this summer. How do you feel you've expanded upon the band's sound and history from the previous album?
All the touring we did for "Dusk to Dusk" definitely made me a more confident guitar player and singer. That's probably the biggest difference, apart from this album being the first to feature Olivia Airey on bass, who has been our live bassist since day one. Sound-wise, it's hard to tell, really. I think I'd like to believe this one is not quite as gloomy as the last album, but I don't know. It's a natural progression of our sound. Just like the past two releases, we've collaborated with Gottfrid Åhman also on this one. He didn't play bass this time, but he served the purpose as a pre-producer, helping out with arrangements and also contributed with parts in two of the songs. Several songs were also completed just with me, Uno and Olivia, like "Gutter Feeling" and the title track. Again, the intense touring of 2018 and 2019 I think brought us closer as a group, and in that sense I think the whole arrangement and rehearsal process of this album was much easier than last time.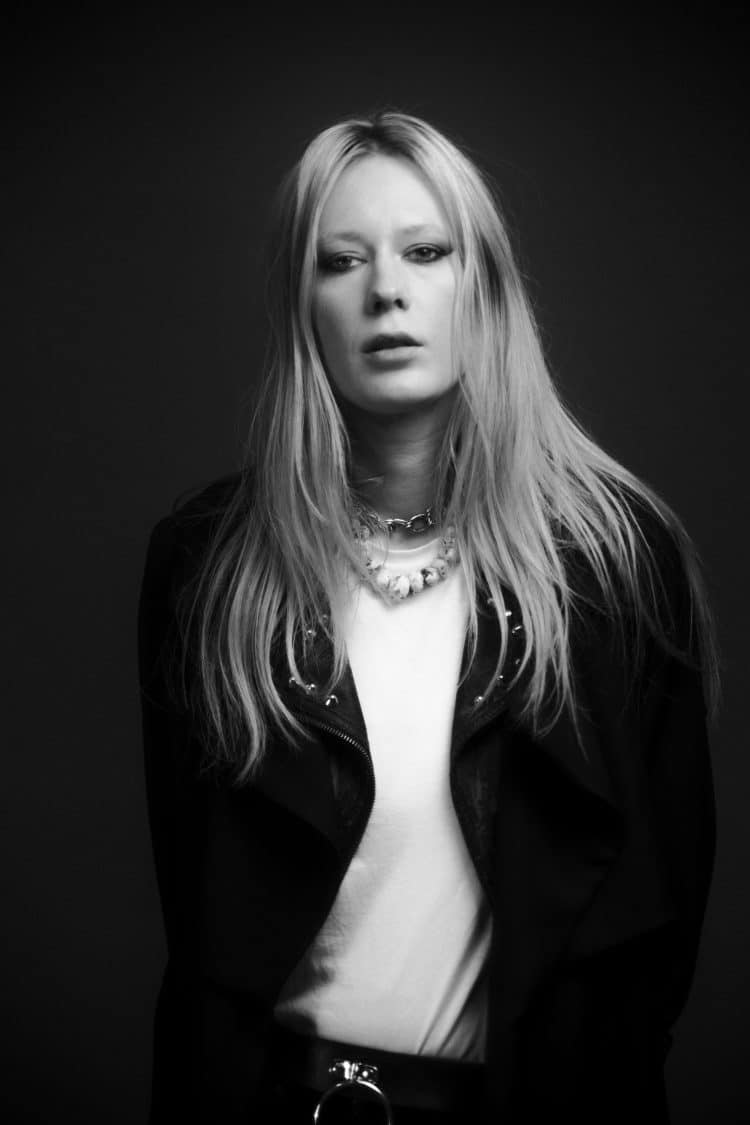 The band's music is heavy, but not in a traditional sense. You really make great use of post-punk dynamics and narrative style song structures, like Killing Joke meets L7 with the twisted melodies of Voivod. Does that seem somewhat accurate? How do you approach writing songs and how do you ensure your sound stands out so distinctly?
Thank you. I take pride in that Maggot Heart is hard to define musically. We've been likened to everyone from Dead Kennedys to Sonic Youth to Motörhead – it's fun to hear what kind of connections people make when they hear the music. Killing Joke and Voivod are two of my favourite bands, so I can definitely hear the influnence there. We are sometimes defined as post punk, but I don't know any post punk bands that are so heavy or full of riffs. At the same time we are not metal. I really think we are a rock n roll band in the sense that The Stooges is a rock n roll band, or Motörhead. L7 is not a band that I've listened to a lot, our bassist is a big fan however.
I never really learned how to play the guitar "properly", and I think that has influenced my style of guitar playing. It is quite loose and rhythmic, but melodic at the same time. Several people has said I play the surf guitar, which I think is funny! I approach songwriting in the way that I feel every riff has to count, and I want no two songs to sound alike. You don't want people to go "which one is this again?" Minimalism is something I really treasure in the sense that you only really need one good riff or melody to make a great song. I think songwriting also is something that is lost in the heavy music scene at times – bands seem more concerned with a style or atmosphere, rather than quality songwriting.
Mercy Machine is described as a "rock album about sex, death and the pursuit of freedom." Can you elaborate about that?
"Dusk to Dusk" was very occupied with the mind and the subconscious. I felt early on that this album would be more rooted in the body. Sex from a female perspective is something that I feel is absent in rock music. I've also listened a lot to rap the past few years, the sexual aggression of some of my favourite female rappers has definitely been a big influence. I feel our music has always been quite sexy in the way that groove is equally important as aggression or energy. Furthermore, the body is our own machine, serving us or failing us. And the city is like one big artificial body, where we are just small parts of a bigger machinery. Again, the cyclical nature of life and death is a reoccurring theme, as is the conflict between chaos and control, freedom and restraint and so on. I think the pursuit of freedom – spiritual or physical, is one of the cornerstone themes of rock music.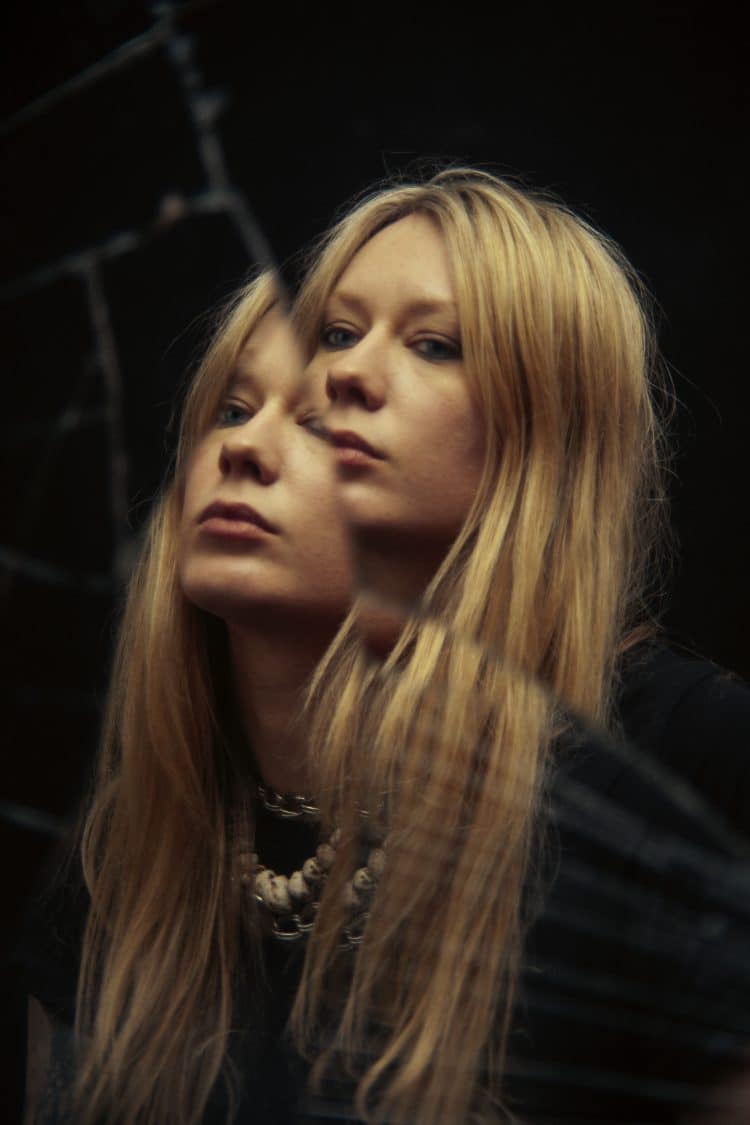 Since touring has all but come to a halt, what do you have planned to fill the void until the band can play live again? When can we expect to see you in the US?
We played our latest show back in October, on the US tour with Earthless – and then we started working on this album. So we were already planning a break during the first part of 2020. Now that break is going to be longer than we anticipated, but there's no stress, really. I'm enjoying regular rehearsals and creative time with no pressure. It's all hypothetical considering what is going on in the world right now, but the earliest we will be back in the US I think will be early summer 2021.