LUNACY is more than just a musical artist to us, because they're a being that is in constant creative motion and can't be confined by one medium. Their newest project is entitled The Search For Fallen Field released in very limited amounts via Somatic Records and Cold Moon Records on April 24th, and it's special beyond words! We have been given the very special honor of premiering their new cosmic visual for "Clarity [of Subconscious]". LUNACY has also compiled a very special video playlist that gives you insight into their creative mind's eye.
"The Search For Fallen Field" is a four part instrumental composition which focuses on a specific journey that separates time. 'Clarity' shows this with the surreal, slow and out of body trip that Lunacy takes you on. Themes of being stuck in one place for an endless amount of time physically, but mentally traveling in and out of the subconscious mind. No virtual world exists in the realm of Lunacy – all true feelings can be felt and are hard hitting. "
6 VIDEOS // INSPO VHS CLIPS
SECTION 25 – LOOKING FROM A HILLTOP

Music video for "Looking From A Hilltop" on a Factory records compilation VHS in 1984. Taken from the bands more electronic/future forward period.
CHROME – MEET YOU IN THE SUBWAY (VHS)
West Coast weirdos "cyberpunks" Chrome with a VHS video of a song from the Ralph Records compilation, "Subterranean Modern" in 1979.
PSYCHIC TV – UNCLEAN
Amazing clip taken from the 8 Transmissions 8 VHS from Psychic TV in 1988. Has always been a huge inspiration on site and sound.
THE TELESCOPES – FLYING
VHS rip of the music video for Flying by The Telescopes in 1992. Video was shot by Douglas Hart from the Jesus and Mary Chain.
LES RALLIZES DÉNUDÉS – NIGHT OF THE ASSASSINS
3rd Sunset Festival August 3, 1976 – Full Version
Japanese Proto-Psych Noise legends playing live in the mountains of Ishikawa. Such a bizarre moment captured on tape. The band was way ahead of their time – musically and stylistically.
EINSTÜRZENDE NEUBAUTEN – AUTOBAHN
Iconic VHS clip of Neubauten performing live in the streets in 1983. This has an instant outlasting impact on the human mind. Industrial musik taken very literally.
LUNACY "The Search For Fallen Field"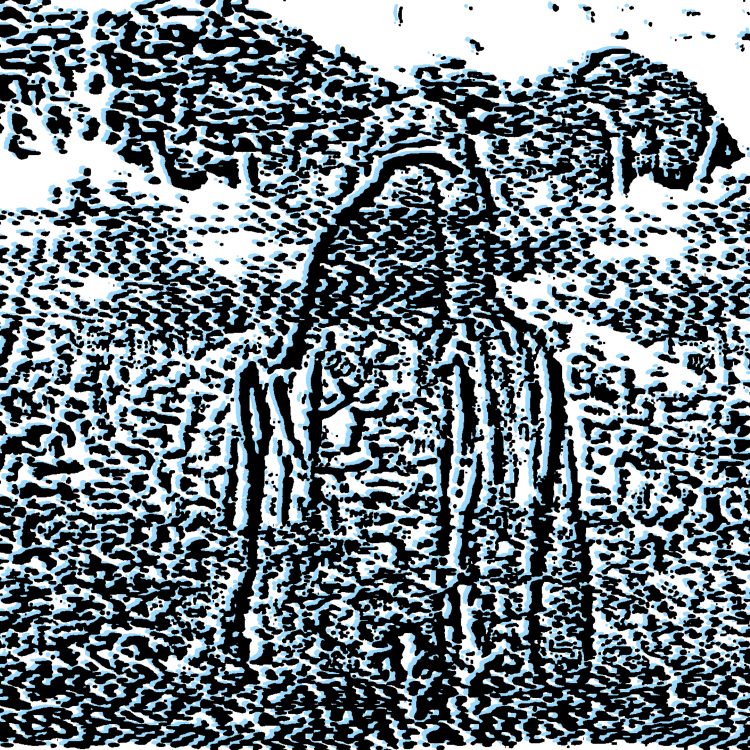 "The Search For Fallen Field" is a four part instrumental composition which focuses on a specific journey that separates time.
"From the notes of celestial Surveyor K [the final report could not be located].
The initial approach has been calm. I have been distracted by technical issues but I try to note aspects of the terrain that I suspect the instruments will not pick up. melancholy has no colour.
Readings, calibrations, soundings. I have established an algorithm that should pick up the traces, if indeed, they are there. I don't entirely trust the co-ordinates i have been given. and something makes me uneasy. I was warned about this during training. the mind has its own topography.
There is now a constant flow of data. I have tried to imagine myself walking through this field at a normal pace as an alternative to things simply piling up. there is measurement & measuring. which is why they sent me & not just a probe. I think.
What of the final report? they will be expecting something conclusive. I know now what happened but it would make no difference to them. all systems fail in the end. There were obviously conflicts. I will probably attribute it to misadventure. I will not use the word "cemetery.""
-Roy Montgomery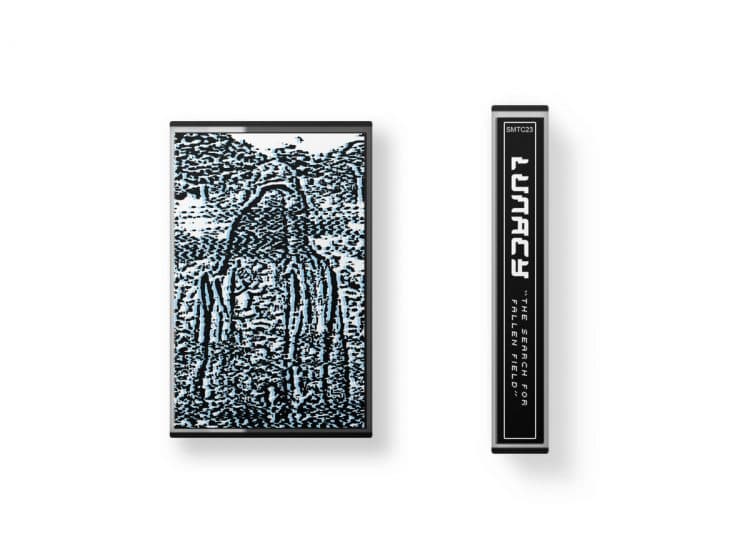 Released in a limited run of 125 Cassettes from Somatic Records – (Released 4.24.20)
Released in a limited run of 10" Lathe Cuts LTD to 33 pieces from Cold Moon Records, Vol. 11

All songs recorded and produced by: Lunacy
Mixed by: Connor Clasen | Mastered by: Oliver Ackermann
Photos by: Emily Strong | Words by: Roy Montgomery
Layout by: Mental Healing | Dedicated to the life of EZ