Toronto's Holy Grinder are as abrasive as their name implies, with their back catalog armed to the teeth with all manner of sonic serration. This grindcore quartet just dropped one of the nastiest albums of 2020, unleashing a nine song death burst that encapsulates how everyone is feeling right now.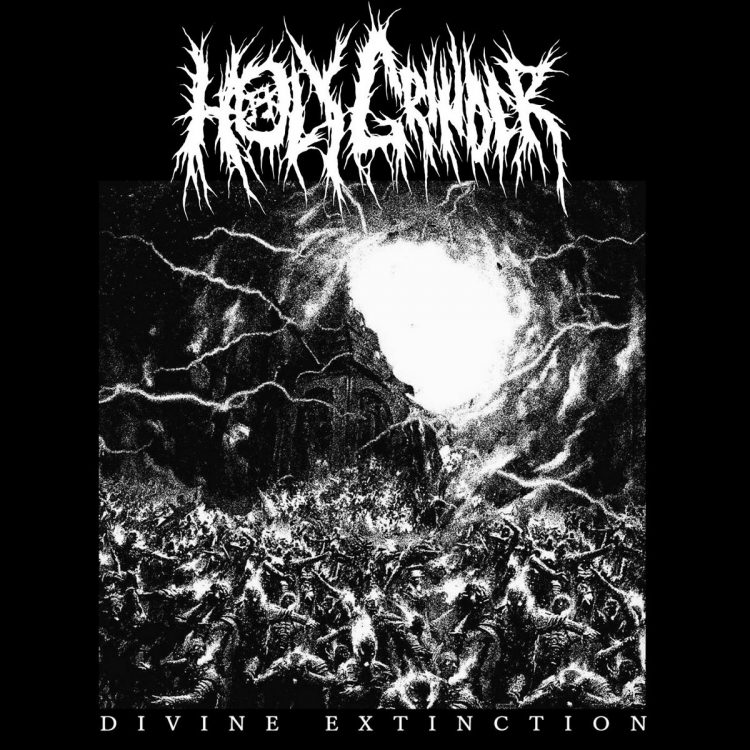 A blur of quaking blast beaten heft, Divine Extinction feels like your head is being hit with lead pipe at light speed. The feral vocals shift from human to beast amid a butcher's shop of chainsaw-riffed delights. This is unpleasant music at its most operatic, with all inhuman, misanthropic cylinders firing.
"When the band first started I had three albums in mind, so it was planned from pretty far back," said vocalist E on the album's planning. "The main themes of the band are anti-fascist/anti-police so it's related to that. Many of the songs on the record and the previous ones reflect that, too."
"It was just something I came up with back in 2016/2017 along with the two other titles while brainstorming with the band at that time," E added about the album's title. "How it plays into those things would be the extinction of fascism and people who support it. The 'Divine' part was something that felt appropriate with our band name."
Holy Grinder manage the unwieldy in taming their animalistic craft, reigning in concise songwriting amid a noisy chaos. If unfettered violence is what you seek, rage no further than Divine Extinction.