Let Theories Be Your 'Vessel' To Sonic Punishment!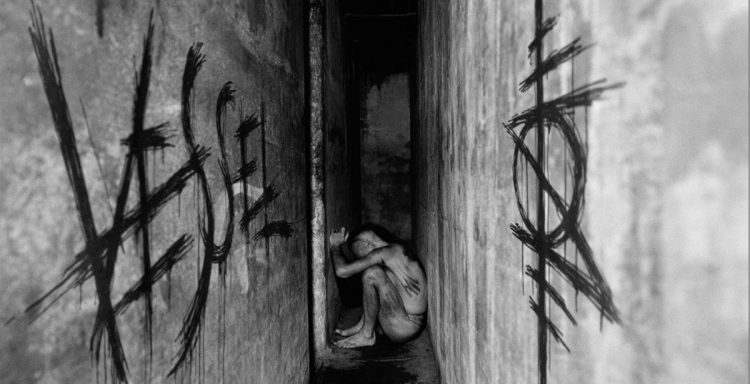 Last time I saw Theories some drunk guy in flip flops wouldn't stop heckling them while they were on stage. So before this review goes any farther I just wanna say that if you were the drunk guy in flip flops at Club Red in Mesa Arizona; fuck you and your bullshit Jimmy Buffet flip flops! Furthermore, if you heckle bands in a vindictive way (flip flops or not), fuck you too!
Label: Corpse Flower Records
Now, let's talk about Seattle death-grinders, Theories and their UNSTOPPABLE new album titled Vessel. For those unfamiliar with the band, Theories is composed of members of Black Breath, Skarp and Samothrace and have probably opened multiple shows you were at, but chose to gossip about Twitter beef in the parking lot during their set. Nonetheless, you're here now with ears ready to bleed.
This beast begins and ends with riffs so nasty that guitar teachers all over the world will be handing in their resignations. That's right people, these riffs are so good the unemployment rate just went up. Vessel is, simply put, and unrelenting record. It is ten tracks pain, suffering, and extremely good snare tone that perfectly reflects the anger and anxiety that plague us all in the dystopia we call 2019. In a genre full of cliches, Theories manage to bring a fresh take on what grindcore can be to the table, and then proceed to demolish said table. If you're the kind of person who judges "heavy" releases based on just a few tracks then Ill Will, Undertow, and Taking Up Space cannot be ignored. Although only a damn fool would refuse to listen to this monstrosity cover to cover. If you fuck with early Dying Fetus, Woundvac, At The Gates or Misery Index in any capacity, then please, let Theories be your Vessel to new levels of sonic punishment!
If you like what you hear (and why wouldn't you) then be sure to budget accordingly and pick up a copy via Corpse Flower Records or bring your allowance to their merch table at the dates below!
5/10/2019 Tin Hat – Kennewick, WA
5/11/2019 High Note Cafe – Boise, ID
5/12/2019 Kilby Court – Salt Lake City, UT
5/13/2019 Streets Of London – Denver, CO
5/15/2019 Hexagon – Minneapolis, MN
5/16/2019 Cobra – Chicago, IL
5/17/2019 Trumbullplex – Detroit, MI
5/18/2019 Black Circle Brewing – Indianapolis, IN
5/19/2019 Now That's Class – Cleveland, OH
5/20/2019 Kung Fu Necktie – Philadelphia, PA
5/22/2019 O'Brien's Pub – Boston, MA
5/23/2019 Brooklyn Bazaar – Brooklyn, NY
5/26/2019 Maryland Death Fest (SoundStage) – Baltimore, MD
w/ Neckbeard Deathcamp, Wvrm, No Convictions:
5/27/2019 Skylark Social Club – Charlotte, NC
5/28/2019 Groundzero – Spartanburg, SC
5/29/2019 The Bakery – Atlanta, GA
5/30/2019 The Hi Tone Cafe – Memphis, TN
5/31/2019 Vino's – Little Rock, AR
6/01/2019 Santos – New Orleans, LA
w/ Neckbeard Deathcamp, Wvrm, Dryad:
6/02/2019 W.E.S. – St. Louis, MO
w/ Neckbeard Deathcamp, Dryad:
6/04/2019 The Riot Room – Kansas City, MO
6/05/2019 Lookout Lounge – Omaha, NE
6/06/2019 Vaudeville Mews – Des Moines, IA
6/07/2019 Stygian Rites Festival – Sturgis, SD
6/08/2019 Bar K – Colorado Springs, CO
6/11/2019 Club Red – Mesa, AZ
6/12/2019 Backstage Bar & Billiards – Las Vegas, NV
6/13/2019 Five Star Bar – Los Angeles, CA
6/16/2019 Tonic Lounge – Portland, OR
6/17/2019 The Funhouse, El Corazon – Seattle, WA
Enjoy this post? Donate to CVLT Nation to help keep us going!