Corey Weidmann is the Seattle-based mastermind behind one of my all-time favourite Etsy stores – Jewelry For The Dead. Using materials that he has sourced from antique stores, streams, forests, rivers and fields, Corey designs and handcrafts every piece himself.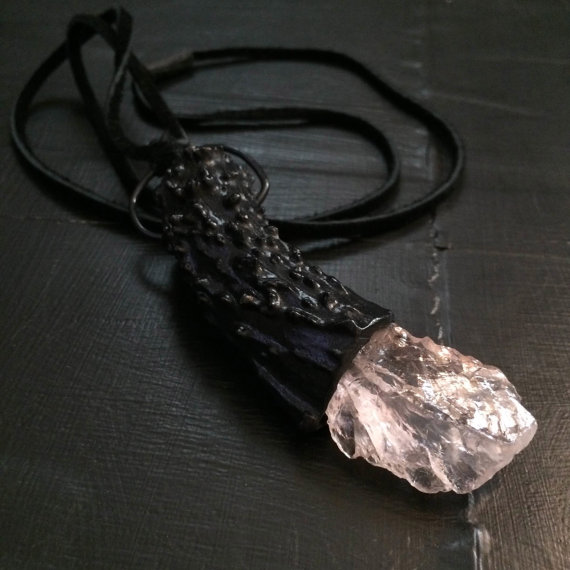 The fact that Corey actively hunts for his materials, and is part of the creative process from beginning to end, really encourages me to put money aside to support his dark, creative endeavour. I imagine him sifting through cold sludge collected from a river bed, reaching his hands deep into the splintered belly of a dead oak or beach-combing a shoreline on a frigid winter day.
Recently, Jewelry For The Dead branched out, and started crafting high quality, one-of-a-kind bags and distinctive clothing, including hoodies and t-shirts, from upcyled fabrics.
The pieces from Jewelry Of The Dead are rough treasures that make an unforgettable statement. There's nothing 'glamorous' or 'delicate' or 'pretty' about them. This is jewelry for the outcast.
It was neigh on impossible to choose some of my favourite pieces, but I've finally whittled my wish list down to four: the Black Antler Necklace, the Black Stone Necklace, the Rippled Sea Glass Necklace and the Vegan Leather Crossbody Bag.