It's Everything Time…
A GANG GANG DANCE Retrospective
In Full Effect!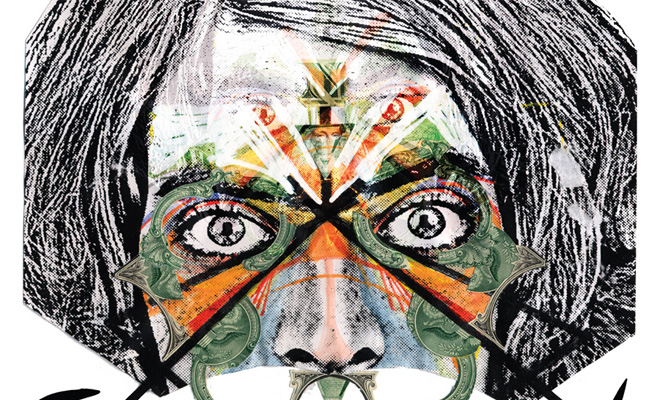 While living in the Lower East Side of New York one band changed the way I visualized and heard music they went by the name of GANG GANG DANCE. This group of humans created sound waves that became their ocean of audio enchainment.Most the members were the by product of the punk plus metal scenes but with this band they blended all of their life experiences into something that was all of their own. If anyone would ever try to put GANG GANG DANCE into a box that would be an injustice to this bands creative spirit. What they manifested sonically was tied to nature but at the sometime had the urban chaos of New York steaming through it.Lizzie's voice is haunting while transcendental at the time.When her cosmic shouts were bounced off of Brian's outergalatic beats the magic of the unicorn would take flight in your eardrums…While Josh Diamond provided a heavy dose of supernatural baselines the drumming of Jesse Lee would have the listener moving non-stop. Props must be given to their first drummer Tim Dewitt for pushing the band to a planet called bugged out when he sat behind the kit. GANG GANG DANCE are a band that created sounds to expand our imaginations while making move our asses at the mother fucking same time.Watching them chick out their jams live was and is a very special experience that will living you saying oh shit what did I just witness! All of the GANG GANG DANCE albums are an universe unto them themselves that unveil new stories with each listen. On the real this band are good example of a punk band because they manifested their art based on their own rules not what society said they should be.Today CVLT Nation salutes GANG GANG DANCE as one of the raddest bands of this decade…We want to hear more from GANG GANG DANCE…Holla If You hear ME!…Now check out this outergalatic video essay!…Respect due to Social Registry for holding down GGD from day one!
Enjoy this post? Donate to CVLT Nation to help keep us going!