If you like genre-defying music, make some noise for Petbrick. Because they will sure do the same for you, and very well. The duo, composed of Iggor Cavalera and Wayne Adams, released their first full length called I last year.
We're talking about extreme music that can shake unconventional dance floors at same time as it makes you head bang. It's industrial, by a simple classification. But is not only this. 
The music Petbrick generates goes beyond labels, creating mesmerizing and disturbing moods by bringing together elements of noise, repetition, nervous beats, kraut experimentalism, hardcore urgency and metalic heaviness. While Iggor (former Sepultura/Cavalera Conspiracy/Mixhell/Soulwax) is in charge of punching the drum kit, Wayne (Big Lad/Death Pedals/Johnny Broke) takes care of the electronic devices that sustain the rhythmic mayhem.
And they have special guests on the debut album to make the chaos loud and clear: Dylan Walker (Full of Hell), Dwid Hellion (Integrity), Mutado Pintado (Warmduscher and Paranoid London) and Laima Leyton (Iggor's wife)
In the following interview, Iggor reveals how the Petbrick's blaring machine works. That's noise for music's sake (doing an appropriation of Napalm Death's compilation title).
Less orthodox styles of music are gaining ground. This is the case of noise, a fundamental part of Petbrick's compositions — although the band, in a simplistic definition, has more to do with the industrial genre. Why do you think these sounds, considered by some as just fuss, are having more acceptance today?
Iggor Cavalera — I don't know, but I consider it interesting that people are enjoying some noisier things these days.
By the way: although, as already mentioned, the band travels along the industrial path, the term noise is often seen in your own description. The expression used by Petbrick is actually  "horrible noise". It appears on your social media and digital platforms of music. Is it intentional? Why?
Iggor Cavalera — We believe that "noise" would be a word to determine something extreme, in our case.
You have always been eclectic, with performances do ranging from grooved metal, for which Sepultura became known, to Mixhell's electronic sound. Why do something more experimental as Petbrick now?
Iggor Cavalera — I have always tried to do projects with interesting and open-minded folks. This comes from years ago, and I want keep doing this for a long time.
Why name the band as Petbrick? Is there any symbology with that?
Iggor Cavalera — The truth is we had a list with a bunch of names (all of them with the intention to not sound as metal/hardcore etc…). Petbrick was chosen, but we also considered Crackbaby, among others.
Do you believe that playing noisy music, a style that still keeps labeled as strange by many, is a kind of against the grain attitude in the industry? Why?
Iggor Cavalera — I just work with music that I love without thinking on the side of show business bullshit.
You guys have a slogan that says "noise against nazi scum", which is an antifascist stand. Do you think it is important to make it clearly on which side of history you are?
Iggor Cavalera — Yes, it's never the time to sit on the fence. Even more so these days, with this bunch of Bolsonazis (a pun with the name of the Brazilian president Jair Bolsonaro and nazis) and Trump right wing boomers.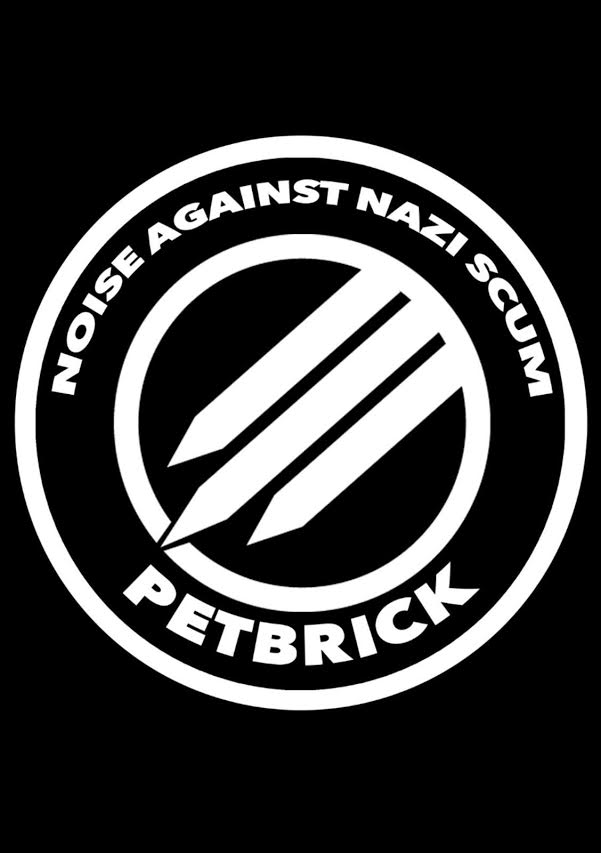 The concept of extreme music seems to be wider nowadays. 'Till few years ago this label has more to do with metal or hardcore, at the most of times at least. Do you perceive that the audience now is willing to accept this definition as something that's not only related to heavy songs?
Iggor Cavalera — No, I don't. Bands like Throbbing Gristle e Einstürzende Neubauten already did this many years ago with no connection to metal or hardcore.
You enlisted a number of appearances on Petbrick's album, such as Dylan Walker (Full of Hell), your wife Laima and Dwid (Integrity). The choices has more to do of being on the same page, musically speaking, or for personal affinity?
Iggor Cavalera — Everyone chosen to participate in our album are people that we love very much. I have been Dwid's friend (Integrity) for many years and Dylan is one of the coolest guys in the American scene today. Mutado Pintado is a super talent of Warmduscher e Paranoid London. And Laima is my muse.
Is there anyone you wanted on the album that wasn't possible? And for the future, who would you like to have as special guest?
Iggor Cavalera — I'd like to work with Aphex Twin, John Carpenter and Hermeto Pascoal.
How was the composition process and also the recording sessions of the first album? Did you and Wayne get together jamming and experimenting?
Iggor Cavalera — We simply went to the studio, drank a bucket of coffee and Petbrick was born.
For you, that plays a percussive instrument, is there so much difference between create music with Petbrick or with a regular band (that have bass, guitar, drums and vocals, for example)?
Iggor Cavalera — I treat all the instruments in the world as percussive ones. I don't believe in a conventional way of playing.
The sound of Petbrick conjures elements of industrial and noise. But also carries something from electronic music and kraut rock. Which aspects of these styles catch your attention?
Iggor Cavalera — I enjoy many types of music. These days I'm listening to many things, like Nihiloxica from Uganda and Shit and Shine from Texas.
Does tribal sounds and even repetition makes you tick? Metal doesn't have much of that, right?
Iggor Cavalera — I believe it's more like a mantra.
What do you think about the post punk and shoegaze revival, genres that have something in common with Petbrick if we consider repetition and hypnotic moments, for example?
Iggor Cavalera — I like some things, mainly from the no wave scene.
Is it right to say that it is less complicated to promote a traditional kind of band than an experimental one as Petbrick? Was it easy to find a label?
Iggor Cavalera — We are working with one of the most interesting labels in Europe, Rocket Recordings (I love everything they release). We have a very cool relationship.
There is a weird experimental music scene around the world. Not so big, but with an interesting circuit and network. And I suppose that Petbrick would fit that. Do you have connections with this scene and do you use that to spread the word?
Iggor Cavalera — Music is free.  I don't try to spread anything.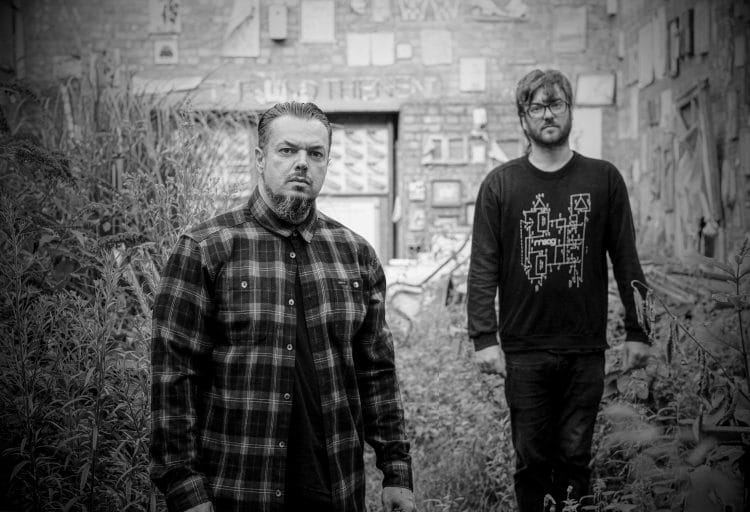 Petbrick seems to align with bands like Youth Code and some of Justin Broadrick's projects (like Zonal). Are you agree?
Iggor Cavalera — I am good friend of Justin. It would interesting to share the stage with Zonal or Youth Code.
And what about the collaboration between Petbrick and Deaf Kids. What should we expect of that feat? Any idea when it will be released?
Iggor Cavalera — We are doing the mix of Deafbrick, which will be released in the summer by Neurot and Rocket Recordings. All the tracks are new, composed by both bands. And there are a surprise cover song, too. 
Petbrick tends to be your main project for this year? Are you working on something else?
Iggor Cavalera — I'm very busy this year. I'll start with Petbrick, then I have Soulwax (tour and new album), more shows with Beneath/Arise, Mixhell… and it goes on.