Insanity On Wheels!
Baltimore Dirt Bike Gangs
Going Wild Now Showing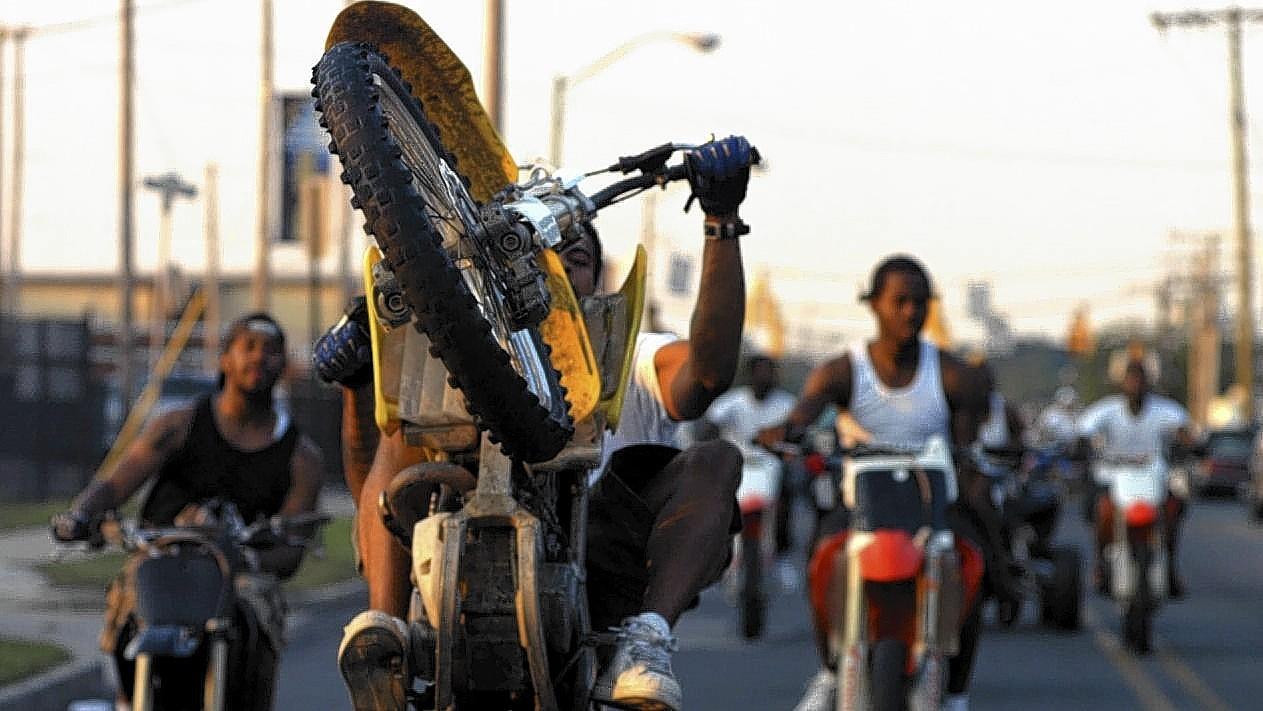 I have seen some wild shit in my lifetime, but watching videos of the Baltimore Dirt Bike gangs has me sitting on the edge of my seat! These intense examples of real life daredevils trip me out – these kids are down to cheat death on the daily. These young humans are passionate about their wheelies and their bikes. One of the major gangs is the 12 o'clock Boyz, named for the way they tip their wheels straight up to the sky. It's reported that at least 15 riders die every summer, but compared to the 235 that died on the Baltimore streets of gun violence, that's not bad odds. Many people outside the Black community think that these riders are outlaws, but in reality these they are doing something way more positive than adding to the murder rate. For a closer look at what's going on with the 12 o'clock Boyz, peep the documentary of the same name out now…In the meantime, check out this real off the hook video essay of Baltimore Dirt Bike gangs going HAM!
Enjoy this post? Donate to CVLT Nation to help keep us going!