In the midst of global crisis and one of the toughest times the music industry has seen in decades, Colorado doom champions In the Company of Serpents were still able to rise to the occasion and release their latest album, LUX, out May 15. We talked to vocalist Grant Netzorg about record promotion under lockdown, Southwestern doom, and getting back out there in the wake of the pandemic.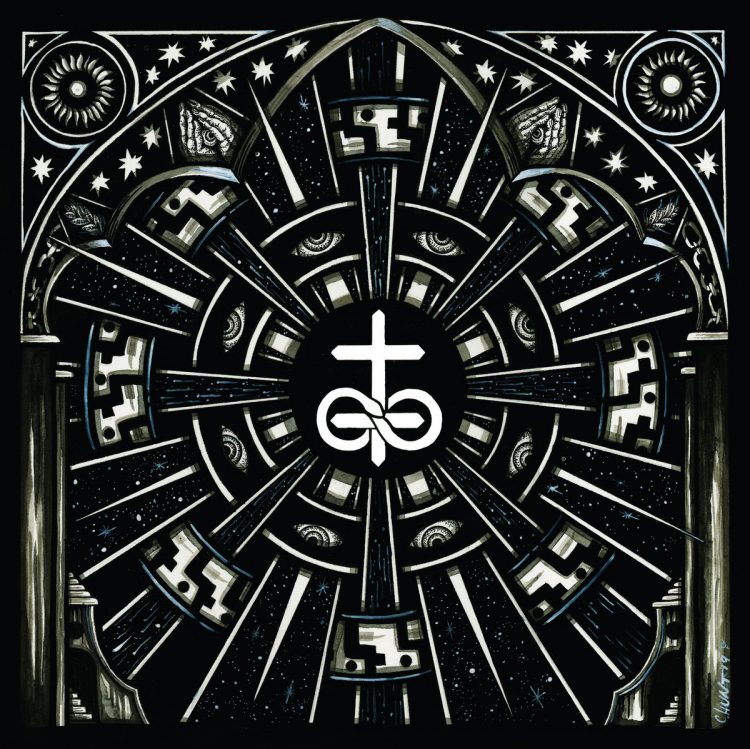 What was the writing and recording process for LUX? Is it still in progress?
We began composing the first riffs for this one almost immediately after our previous record, Ain-Soph Aur, was released three years ago. However, the lyrical themes and broader symbolism of the record didn't reveal themselves to me until the birth of my daughter in 2018.What are some of the major lyrical themes on this record? This record is titled "Lux," i.e. "light" in Latin, and one of the central ideas behind it is the notion of a Prima Materia, or fundamental root-essence behind everything in the manifest universe. Philosophers, hermeticists, alchemists, occultists, and all manner of different wizards have speculated what that Prima Materia, or "root essence," is, but the three chief analogies I've employed in this record are: All is sound
All is mind
And critically, All is Light.
With that in mind, we are employing a wealth of solar imagery with this record, both on the front cover and lyrically. The cover is essentially an artistic re-imagining of The Sun arcana from Tarot. This ties into the broader solar and light themes at play in the album, but the title, cover, and broader theme is also uniquely personal to me. "Lux" is the etymology of my daughter's name, Lucia. So, while this album functions as a form of esoteric prayer on one hand, it also serves as a message to my 2-year-old, who, as they say in the cliche, is the light of my life.  
You all have some Western music-style roots that have shown themselves boldly on past releases. Can we expect the same from this one?   
I'd say those sounds are still fairly prominent in the quieter passages on the album, and that the dusty, foreboding aesthetic of Ennio Morricone's Western scores continues to resonate with me. Another key element for four of the album's eight pieces is that they're tuned to the somber tuning of DADFAD with A=432hz.   That particular tuning has an eerie, somber quality that I think fits wonderfully. While those songs employ that tuning, it bears mentioning that some say that A=432hz is the vibration at which all of creation resonates, and thus it is sometimes called "the God frequency." This whole album (including the songs not specifically in DADFAD) was recorded with our tuners calibrated to A=432hz, and this is meant to consciously tie in to the theme of Prima Materia, or a fundamental root-essence, that runs throughout the whole record.  
Are there any plans to tour in support of this album when things are back to normal?   
That's the plan, but I'm not sure anyone has a clear picture of what live performance might look like once the dust has settled from this pandemic. People are far more conscious about how these virulent things get transmitted, and I suspect people may be a bit gun-shy about large gatherings for a while, even after the "stay-the-fuck-home" orders are lifted.  
Did you ever consider postponing this release or pausing at all, or was that never a conversation?  
We'd initially planned for a March release, but that was postponed for reasons unrelated to the pandemic. All facets of this record, from the recording, mastering, and the artwork, have been complete since last fall, so we're eager to get it out into the world. I also think that the broader climate of this apocalypse has people craving art, as it can ease the birthing pains of entering a new world.  
How are you going to get the word out about your release?   
We're continuing to use social media to promote it, and interviews like this are definitely helpful (thanks!). We also have the help of our PR agent, Liz at Earsplit, and she's been instrumental in helping us spread the word.  
How has this crisis been impacting you as a band, financially and practically, or spiritually and creatively? Or both?   
As a band, it has been a bit limiting, as we're unable to rehearse. I'm sure it will affect us financially, as live performances are drying up, and that is a large part of how we sell our music and merch.  
On a personal level, I've tried to find the medicine in this situation in spite of the sobering reality of the world outside. I've been diving into my writing process headlong, and have several compositions I'm hoping will comprise the core of whatever our next record becomes. It's also given me the opportunity to deepen my ritual/spiritual practices and has allowed me to connect deeply with my spouse and child.
How has this been impacting you all on a personal level? How are you holding up?
I've mostly been good, although there have certainly been some emotionally draining moments. We are trying our best to remain safe and not treat this with a flippant attitude—we live in central Denver, and it does seem that many people remain fairly cavalier about the whole situation, and that bugs me.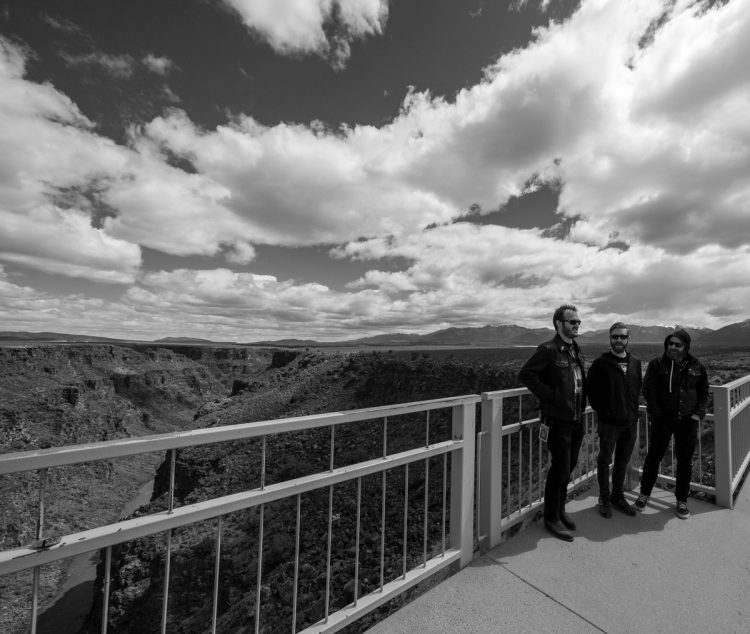 What are you most looking forward to when touring, shows, etc., are once again allowed?
I would love to tour this record, provided that touring bands are still "a thing" when the dust settles! Playing live and sharing the catharsis I find through music with others is one of the main reasons I do this.
Is there anything else you'd like to add?
Stay safe, and live long and prosper!