Hold Your Hands Up High! Premiere Streaming: The COPS 'First Offense'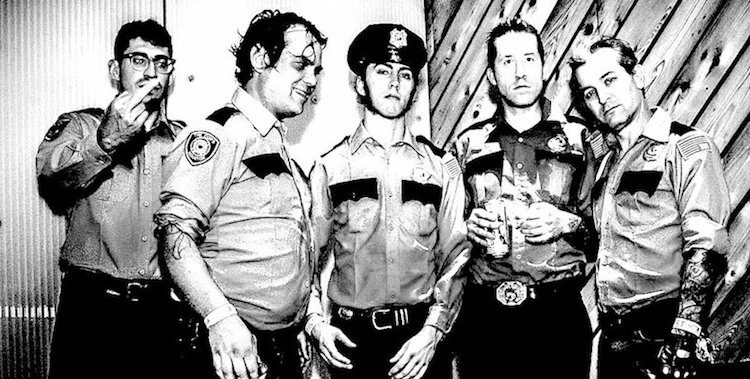 So straight up without apology, I hate cops with a passion!!! That being said, I am a fan of the Texas punk band The COPS because these motherfuckers jam. Every song on their new LP First Offense is a freaking anthem and will have you getting your punk freak out on non stop! Imagine if the Ramones had a 3some with Hot Snakes and Minor Threat: someone would get pregnant with these sonic weirdos. Seeing The COPS live would be a party that might end in me getting arrested for disorderly conduct! CVLT Nation is stoked to be streaming First Offense in full below, and you can get a copy from Artificial Head Records – the record comes out on Feb. 17th. I guess not all COPS are bastards – just the ones that aren't in this band!​
Enjoy this post? Donate to CVLT Nation to help keep us going!