Highly Addictive Modern Death-Rock! Empty Beings "Shot Down"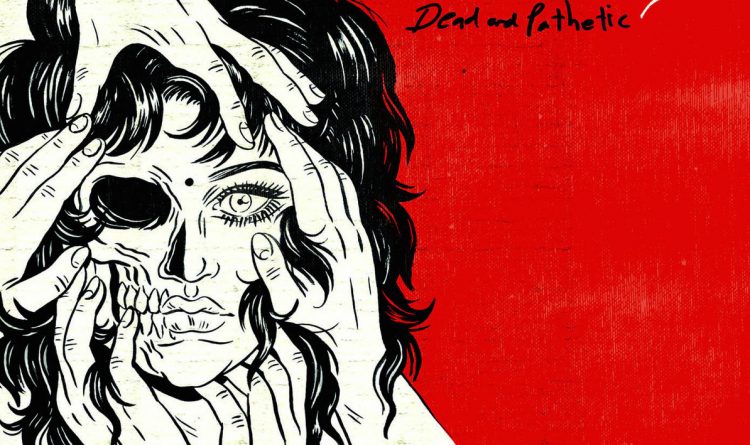 I don't usually compare bands to the past, but today I can't help myself! Unholy fuck, Empty Beings are a modern day 45 Grave mixed with Tex & the Horseheads and Legal Weapon, while injecting something totally new into the Death Rock art form. I saw all of those bands countless times in the 80s, and without any shame I can say that this band could hold their own in those days, and then some. I am amazed by the vocal chops of Shayontani Banerjee – she has swagger and attitude for days and I can't get enough of her voice or lyrics. Don't even get me started on the rest of the band, because they kick out the motherfucking jams! I am beyond proud to be sharing with you their new song "Shot Down" from their new DEAD AND PATHETIC LP that comes out this month on Play Alone Records and can be pre-ordered here! These Pittsburgh punks have a killer record release show on Oct. 12th featuring SENSUAL WORLD, THE GOTOBEDS & CRUCES. Straight up – Empty Beings have created one of the freshest Death Rock records of 2019. Bats UP!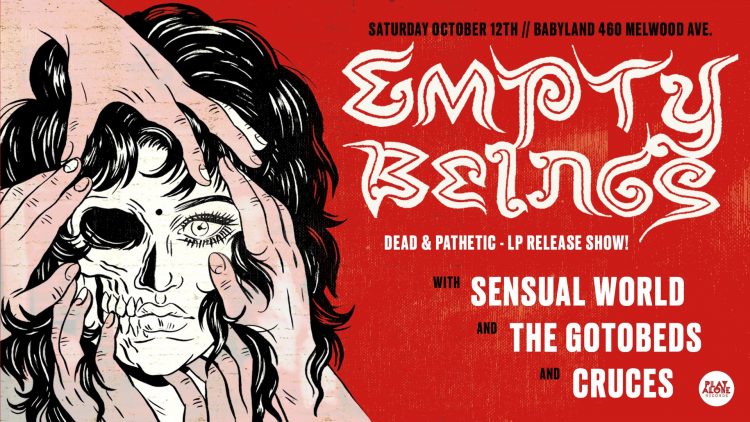 Enjoy this post? Donate to CVLT Nation to help keep us going!