Spiritual Cramp is a punk band from the Bay Area of California featuring current/former members of Fearing, Spice, Creative Adult, Smirk, and more. They'd been around for a year or two before I took the time to check them out, but upon the release of 2018's Television (Deranged Records), I was hooked. The band flawlessly combines '77 punk/punk revival a la Dead Boys, The Exploding Hearts, etc, new wave acts like The Talking Heads, and early '00s indie punk (think The Hives) with the raw, unfettered aggression of punk and Oi. I was able to catch them in Philly on their east coast dates with American Nightmare a few years ago; the live show did not disappoint. 
There's a good amount of ground covered throughout their debut LP; stomping punk tracks, both a Sex Pistols and Billy Bragg cover, even (tastefully) threw a dub track into the mix. After hearing the band's new 7" Here Comes More Bad News, I decided to get in touch with vocalist Michael Bingham to find out more. I hope y'all dig this band as much as I do.
Hey Michael, could you tell me the members of the band, their instruments and what other bands they play/have played in?
So currently, I'm playing in SPICE and SMIRK. Blaine also plays in SMIRK and has a hardcore band called NO REALITY. Jacob plays in WORLD SMASHER and has an incredible new project called BLACKLIGHT that has a new 12" being pressed as we speak. Mike Fenton currently plays in FEARING and I think Max is chillin, focusing on YOFC records. They just released the BIG CITY (NYC) LP and CUTTERS (Australia) LP. Stewart is also focusing on his label INDUSTRY STANDARDS which released the last SC 7" and is releasing the above BLACKLIGHT 12".
Previously, we've played in a lot of bands. It's hard to break it all down but collectively, the inactive/previous bands we've played in are: YODAKAI, SCALPED, PRIMAL RITE, PROFILE, TONY MOLINA BAND, NO SIR, CREATIVE ADULT, SKIN LIKE IRON. I know there's a ton more, but it would be dumb to try to think of all of them. 
The member pool has played in a lot of other bands with one another. How did the idea for Spiritual Cramp come together?
The idea came from Mike Fenton. We had both played together in a few bands before SC and were vibing on some ideas that would sound different than what other cats were putting out at the time so we tried to run something a little strange. He sent me some tracks that ended up becoming the first 7" and we went to our friend Grace who runs Different Fur in the mission in SF and recorded them. Grace is a sick engineer/producer that definitely understood the idea we were pitching from the jump and we were vibing super hard trying to make something that not a lot of other cats were doing. I think we succeeded.
Your debut LP "Television" has garnered a lot of attention since it dropped in 2018. Can you tell me about the inspiration for that record and your sound in general?
Thanks for saying that! We felt like people were into it. When Mike pitched me the idea for the songs, I was pretty apprehensive because the demos sounded like straight-up Ska songs through the first listen. I had to jump on a call with him and have him walk me through the vision before I fully understood. 
He was talking about bands like The English Beat, Madness, and The Clash—real reggae heavy inspired punk/80's new wave. At the time, I was listening to a ton of Modern Lovers and Wire—really repetitive and sarcastic music. Given we didn't have a lead guitar player when we first started playing, I recorded most of the guitar leads and helped form them into more pop-based structured songs based on my lyrics. I used a lot of guitar delay and kept the leads really simple and rudimentary.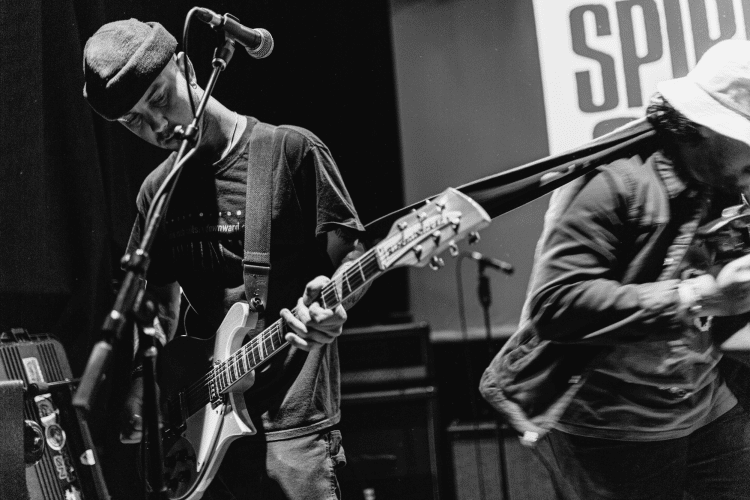 "Television" features a cover from both Billy Bragg and Sex Pistols. How did you decide on these?
Our drummer, Blaine Patrick, was very adamant about recording that Sex Pistols cover—which was originally to be used on a compilation our friends at Different Fur recording studio were putting out. Though I don't think they ever did, and we ended up throwing it on the comp. 
The Billy Brag cover was something I was obsessed with. I listened to that song over and over before recording it and begged the band to let me record it. I don't think I sang it very well.
The lyrical themes on your songs seem to cover a lot of territory. What did you set out to convey when writing? (Feel free to mention specific songs here if you'd like, as well as overall themes)
I try to be as honest as I can in writing lyrics. Whatever is consuming me at the time usually makes its way to paper. Anxiety, city livin, skateboarding, stealing, bein poor. Lyrics can be such an esoteric thing and they don't have to be honest if you don't want them to, so sometimes I embellish. Sometimes I'm pretty straightforward. Most times I just use writing lyrics as a way to piss and moan about how I feel because I think it's something that's healthy for me to get out. I've had people tell me my lyrics helped them and if that's the case, I think I feel like I did a good job.
When I was a kid I felt really alone. I remember connecting with outsider bands and art and it was the first time I ever felt like other people in the world, who to me seemed like cool people, had it as bad as I did. That's a really powerful thing for someone who was in a situation like I was to feel. I'd like to make someone feel that way.
Your most recent 7" "Here Comes More Bad News" rocks. The lyric sheet presents a lot of relatable content, not just for listeners but for folks in bands. What inspired "Small Man, Big House"? What were some of your goals for your follow-up to the LP?
That song was definitely meant to be a joke. I think oftentimes when you are out playing shows, you end up having the same conversations with folks and I find myself reciting a script. That song was meant to be the script. I don't think there's anything wrong with that though. Sometimes people ask the same questions, and if you know how you feel, the answer is usually the same.
The songs on Here Comes More Bad News were recorded, again, with Grace Coleman, and initially meant to be LP demos but as the pandemic hit, we decided to spend some time mixing them and release them as a 7". We have a ton more, but felt those four would make a good EP all together.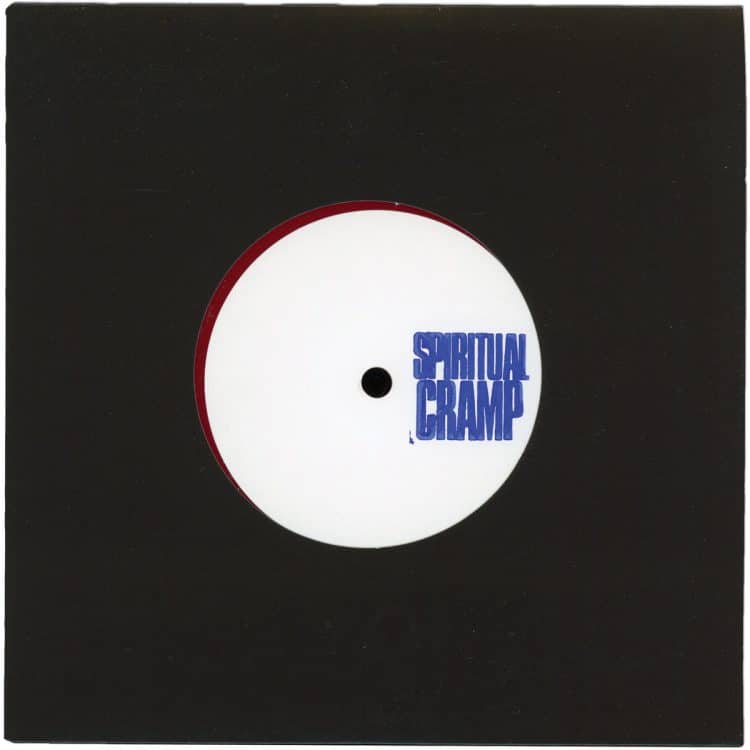 You've spent a lot of your life playing punk in the Bay Area. Tell me about the scene there. Has it changed or developed since you started going to shows? What are some bands from the area you think people should be listening to? How about bands in general?
I love the Bay with all my heart. Best place in the world. I grew up going to hardcore and punk shows in the North Bay Area before moving down the San Francisco. We all played in bands nobody cared about and did tours nobody came to.
It wasn't until I moved to San Francisco that the bands I played in really started going anywhere. I think something about the city made me feel inspired to work harder. Maybe it was the people I met. Maybe my perception is off and things have always been good.
There are a ton of different scenes in the bay and I think I am by proximity, a part of a lot of them. There are cool jangle pop bands like The Umbrellas, Neutrals, Seablight, and April Magazine that have a really ill thing going. There's an awesome article Mariana Timony at Bandcamp just wrote that helps break this movement down. Check it out here.
There's also a huge hardcore scene coming out of the Bay, and bands like Gulch, No Right, Sunami, Fentanyl are a part of it (and tons of other bands—it's hard to name them all because they're all in so many bands.) It's hard to keep track of all the movement because it's poppin off so hard. 
Other shout-outs go to Astral Butcher and Old Firm Casuals.
You have a split with London's Chubby & The Gang en route. How did that come together? Any plans for Europe?
We got asked by the artist Matthew Rosenberg, who is putting out a series of splits, if we wanted to participate and if so, who we wanted to do it with. Everyone in the band was a fan of what CATG was doing so we just hit them up and asked. They were down so we both went and recorded a couple of songs.
What's next for the band? Do you have new music, tours, etc? (Feel free to be as specific as you can here with what's able to be talked about by December)
Well, we've got that split with Chubby and The Gang and it looks like we're gonna be heading out to South By Southwest in March. I'd also like to properly record this full-length LP in the spring and get it off my fucking plate because I'm sick of writing.
Thanks again for taking the time to talk, really enjoyed our conversation.
Dude yeah. It was great to chat. Thank you so much for taking an interest and appreciate you making the time as well.
The last words are yours.
Well, thanks for having me. Fuck the police. Fuck the government. God doesn't exist but kindness to your fellow man does, so make sure you treat everyone around you with care. Much love xx