Hellish Black, Death and Doom!
Premiering Streaming: Desolate Shrine 'The Waters of Man'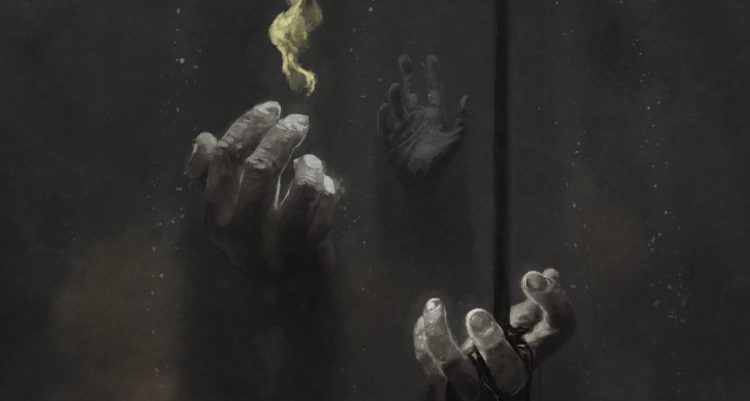 Unholy fucking black, death and doom Desolate Shrine is back with a new LP Deliverance from the Godless Void and it fucking kills. Their songs will drag you by the skull down into their abyss  of sonic chaos where you just might head bang yourself to death. Want I love about the this band is how skillful played the music sounds without sounding over thought out! Desolate Shrine are at the top of their game with this release that comes out on Dark Descent Records on Nov.10. We are honored to be streaming their new song The Waters of Man below and make to pre-order your copy of Deliverance from the Godless Void HERE!
Enjoy this post? Donate to CVLT Nation to help keep us going!