All Hell Is Breaking Loose! Premiere Streaming:
WHIPSTRIKER's Merciless Artillery + USA Tour News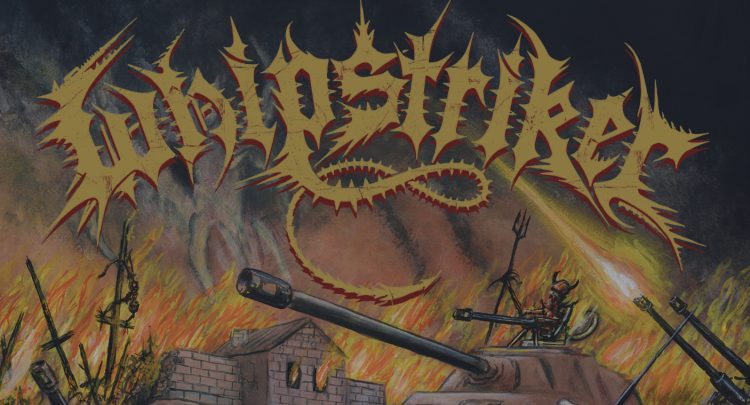 Why do I feel a sudden burst of energy? It's because I am blasting the soon to be released WHIPSTRIKER entitled Merciless Artillery that will set the world on fore on March 9th via Hells Headbnagers Records. I freaking love this project because Victor Whipstriker never fails to bring radioactive riffs to the party that are on the verge of blowing shit UP! Over the course of 8 tracks he lays waste to Metal/Punk and creates some sick non stop anthems! You will hear so many catchy tunes on this LP that you will be addicted from the first time you hear it! When Victor plays those soaring almost classic rock riffs set against rip roaring drumming you will realize why this dude can not be fucked with. CVLT Nation is waving our horns way up high as we are proud to announce that we are premiering the title track off Merciless Artillery below…Hold I have more sick morbid WHIPSTRIKER news on March 15th he kicks off his 2018 USA tour with Negative Vortex metal or die mother fuckers!!!
Enjoy this post? Donate to CVLT Nation to help keep us going!