HEAVY METAL MANIACS!!
A Celebration of the New Wave of British Heavy Metal and their Offspring!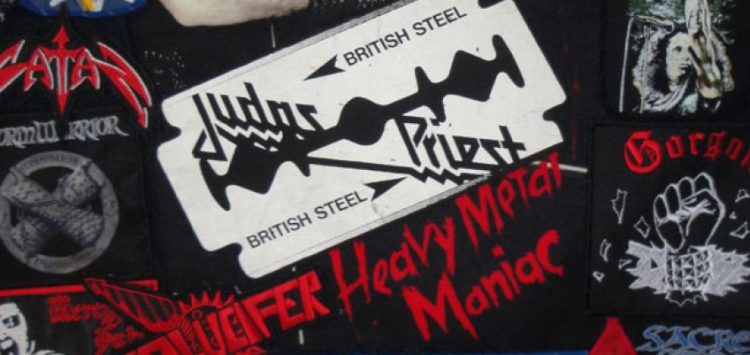 The NWOBHM is one of pillars of underground metal, and might just be one of the most important movements to ever even happen! This was the scene that united Punks and Metal Heads like no other and from this union genres like Speed Metal, Thrash Metal, and Cross Over Metal were born. Then came its grandchildren, modern day Death Metal and Black Metal, which is why NWOBHM deserves the respect it sometimes does not receive. When I was a teenage Punk, MOTÖRHEAD was my gateway band that opened my mind to bands like OZ, TANK, RAVEN, VOIVOD, DIAMOND HEAD, and IRON MAIDEN. Looking back on it, these were the bands that changed the game for the way hardcore punks listened to music, and their influences could be heard in the music of bands like SUICIDAL TENDENCIES, NO MERCY, BEOWULF, EXCEL, DECRY, D.R.I., DYS, SSD, NUCLEAR ASSAULT, VERBAL ABUSE, DISCHARGE and many more! Today we want to celebrate NWOBHM with some of our favorite videos from that era and the bands that influenced them, because they still rock HARD AS FUCK! Make sure you remember that unity between Punks and Metal Heads is nothing new. In fact, is has been one the cornerstones of the underground scene, so let's all unite in our love of KILLER TUNES!
Motörhead – Ace Of Spades

HEAVY METAL MANIAC!

Diamond Head – Am I Evil

DIAMOND HEAD – Helpless – Live – 1980

Girlschool – C'mon Lets Go (Official Music Video)

Tank – Turn Your Head Around

Celtic Frost – Circle of the Tyrants

Raven – Rock Until You Drop – BBCTV

Venom – Welcome to Hell (Live)

Metallica Seek And Destroy Live at The Metro 1983

Beowulf POW

Candlemass – Bewitched

Voivod – Ravenous Medicine

Excel – Unenslaved (Music Video)

Suicidal Tendencies – War Inside My Head

Suicidal Tendencies – You Can't Bring Me Down

Enjoy this post? Donate to CVLT Nation to help keep us going!