HÄXAN: Witchcraft Through the Ages (1922)
Original Photos at Auction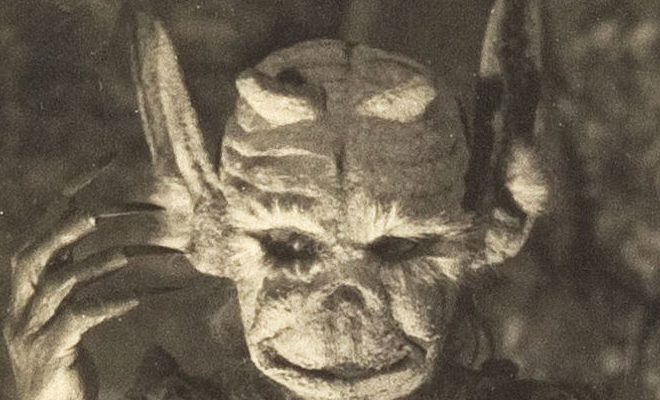 HÄXAN: Witchcraft Through the Ages, Benjamin Christensen's 1922 silent movie about witchcraft, was highly controversial because of the "graphic" portrayals of nudity and the dark arts, and was banned from screening in the US. A collection of photos of said demonic images is now up for auction here. Check out the images below as well as an excerpt from our review (full review here)…
Häxan is a film of fact and folklore, broomed witches sailing through twilight, and serpent- tongued devils beckoning young maidens into eternal damnation. Potentially much more accessible to young viewers than other silent-era films, Häxan has become a certified classic, and now heralded as one of the most skillful and unique works of its time.
Click image to enlarge…
Enjoy this post? Donate to CVLT Nation to help keep us going!