Hallucinatory & Disturbing! The Artistic Universe of Foma Jaremtschuk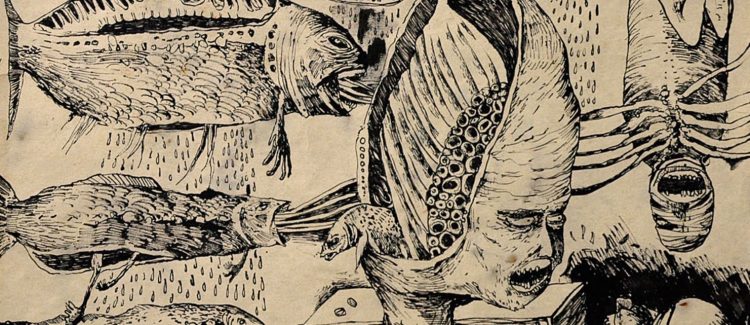 Foma Jaremtschuk was surely a product of his really fucked up environment! He was born in 1907 in a remote village in Siberia and sent to a Russian labor camp in 1936. His life took another tragic turn when in 1947 he was diagnosed with schizophrenia and then moved to a hospital for the mentally ill. While there, he started to draw these mind-melting pictures that showed the world the way he saw reality. His doctor kept the pictures you are about to see, and all I can say is these images make me lose my sense of reality!
The book Foma Jaremstchuk: An Art Brut Master Revealed can be ordered the book HERE.
All works circa 1950 – 60, courtesy of HENRY BOXER GALLERY
via Disinfo
Enjoy this post? Donate to CVLT Nation to help keep us going!