Gaze at the twisted erotic Japanese Fantasy art of Ran Akiyoshi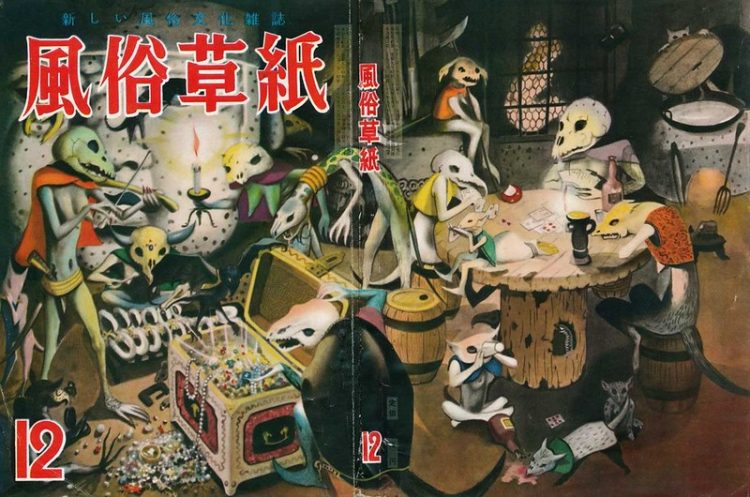 Right now I want to escape the madness of the world, so I decided to stare at the demented artwork of Ran Akiyoshi. The pictures you are about to see are brutal, sexual and beautiful all at the same time! Akiyoshi's work taps into the erotic thoughts that some of us are scared to admit to!
In a similar vein to the work of Gilles Rimbault and other erotic fantasists is Ran Akiyoshi, a Japanese artist and illustrator. Akiyoshi's work manages to be even more obscure than the Europeans, being virtually undocumented outside Japanese websites, hence the absence of titles and dates for these examples. This is surprising given the quasi-Surrealist nature of his paintings which place buxom goddess types in phantasmagoric settings with subtle or not-so-subtle erotic qualities. Akiyoshi follows the pattern of much of this kind of personal fantasy whereby most of the women share similar features. The book cover immediately below is from a recent Japan-only collection of his work.  feuilleton
Via Monster Brains
Enjoy this post? Donate to CVLT Nation to help keep us going!