In Toward The Sun, UK progressive doom band Garganjua haven't created a set of catchy tracks that you can pick and choose from. This is an epic that must be listened to front-to-back. And don't hesitate to hit play on our full stream of their latest work below – instead, set aside 50 minutes so that you can absorb every heavy twist and turn this record takes. Garganjua masterfully take you from the depths of the earth's inner core, through all its sublayers, until at last you're soaring into the sky heading into the atmosphere. Toward The Sun comes out January 17th via Holy Roar Records, and can be pre-ordered here. Right now, get ready for an experience of doom proportions…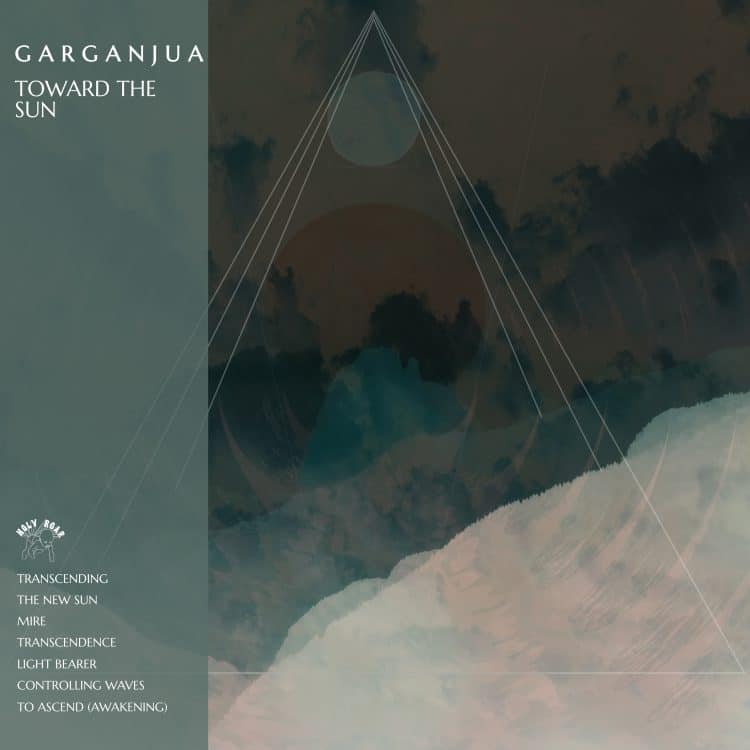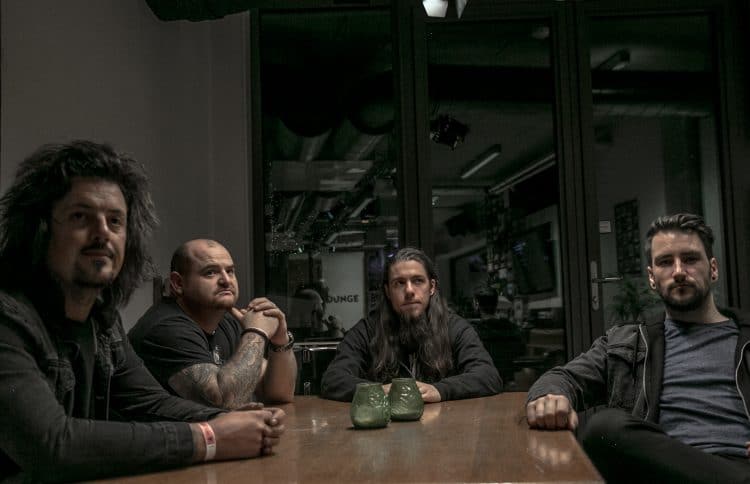 Toward The Sun Track by Track by Garganjua
'Transcending' / 'The New Sun'.
Essentially one song that I decided to split for the album due to the concept. I remember thinking that it sounded like the positive version of the track 'Through The Void'. Same key, similar chords and even a cheeky melody that was used in that song revisited. I loved it as a song instantly, the energy was something I really carried forward in the writing and I felt lyrically, I knew where I wanted to go because of this song. It feels more like a middle finger to the weight of the world that we tend to carry on our shoulders as individuals. More like, things might be shit but I'm going to overcome it.
Mire
It's crazy how quickly this song came together, I think I wrote it in one evening haha. I love messing around with tunings, I find it inspiring. One of my favourites is this sort of Neurosis/Mastodon type thing. D standard, but the low D tuned down to A. I like how you can have these bright sounding chord inversions but still have this killer low end to accompany them. I remember thinking, the lads aren't going to be up for this (hahaha) as the second half of this song is, well, Black Metal (in my opinion) and we'd never done anything like this, especially at that speed. I have a real fondness for Black Metal, have done for years. I love the atmosphere of it and when this came spilling out, I was buzzing. It felt really natural when writing it and I just started hearing all sorts in my head, lead lines, vocals etc and I knew instantly that I wanted Brady (Conjurer) on it, it was made for that type of vocal. So happy with how this ended up.
Transcendence
Another thing we've never done is an instrumental. This was one of those rare occasions where we just jammed at practice and were all smiling at how it was sounding. I'd recorded it on my phone at the time then went back to my home studio to try and make a song out of it, but nothing worked. Was it an intro to a new idea? was it an outro to an new idea? I couldn't elaborate on it and as the album was coming together and the concept came into view, I just thought, why am I trying to force this? And I felt like the album needed this central point, some room to breathe so yeah, it just stayed as it was really and it was perfect opportunity to include the sample themed element too.
Light Bearer
Another idea that is completely different to anything we'd previously done, it feels a lot more "metal". Another idea that came together quickly. It's a real straight forward song too and clocks in at a respectable 6 minutes haha. This song has a sort of Mastodon and Anathema vibe to it and was the last track to be attributed to this album. I'd been sitting on it for a while and toyed with not sending the demo to the guys as I wasn't sure how it would work out but I'm glad I did. The drummer loved this one a lot which really encouraged me to roll with it. The melodies were a lot of fun to sing and gave me a lot of scope for vocal harmonies to make things more interesting.
Controlling Waves
So with this song, I did something I don't normally do…I revisited an old idea. Sounds crazy but normally if a song isn't strong enough for an album at the time of writing, it's unlikely that it's going to convince me further down the line. This song was a little different though as we actually had plans to go to Parlour Studios and record this song with Russ Russell not long after 'Through The Void' came out but we could not get our diaries to match up at the time so it never happened. I'd forgot about the idea after a while but was clearing some space on my computer and came across it so I just put it together with all the other songs I'd demoed for this album to see if it sonically "fit in". I think this sounds a little more like our older, Pallbearer-esque influenced selves but the energy of the song was in keeping with everything else so I thought, why not?
To Ascend (Awakening)
I feel like we've made a habit of having this epic, melodic closing tune to our albums and this album is no different haha. This was the song that made me think "maybe there can be another Garganjua album". Up to this point, I was just writing songs for myself but this one made me look at everything I was doing. Then I started piecing things together. Put them in an order, then just listened to everything.
I'm of the opinion that this may be the best thing we've put to tape. It's just this really cathartic release of a song. Like the clouds have parted after a monumental storm, the sun is on your skin and things are clearer all of a sudden. It feels like a cleansing. Lyrically, as with most of the album, it's about digging your toes into the sand, feeling the air against your skin and sun on your face. It's about being present, striving to be more awake and letting go of this need to live in the past or overly think about the future. I think this is really important for the human mind, we are our own worst enemy. It's not easy to awaken and let go of the ego but I strive to be a better human and live this way every day now and using that as the concept and force behind this album seemed perfect match for the energy of the music.