Full of Hell has come a long way. Their debut album, Roots of Earth Are Consuming My Home, has remained a personal favorite since it's 2011 release. Their followup, Rudiments of Mutilation, was a noise-punk masterpiece, despite it not capturing the same fervor of their debut. Around and between these releases came a series of splits with bands like Code Orange, Calm the Fire, Goldust and The Guilt Øf…, each demonstrating the flexibility of Full of Hell's sound, a fact further compounded by the tetralogy of FOH Noise tapes. This all equates to one simple fact: Full of Hell are not afraid to push their sound into newer, darker and louder territories, with their recent, monumental collaboration with noise extraordinaire, Merzbow, being the culmination of this continual redefining.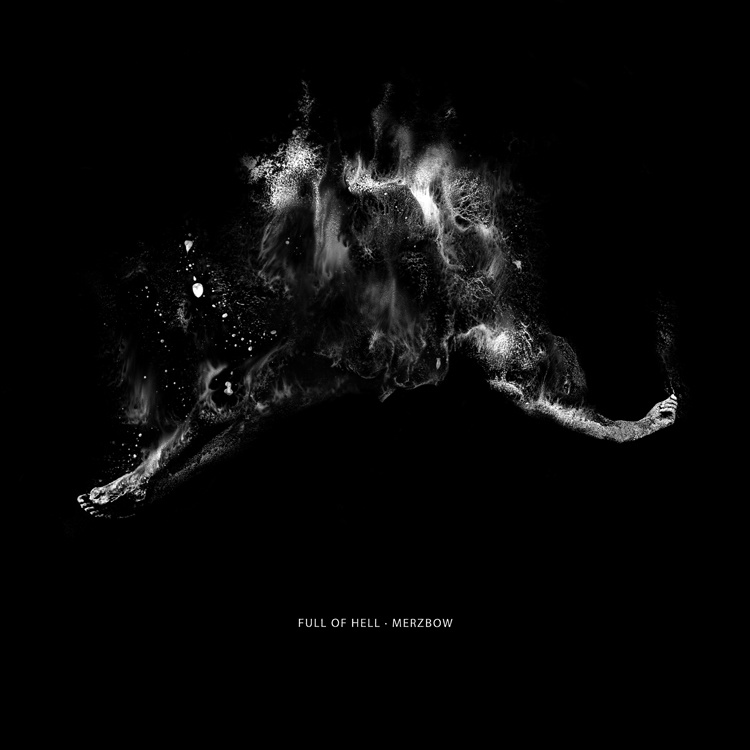 Merzbow has been active since before any member of Full of Hell was even born, creating dozens of albums and collaborations spanning the past thirty-five years. Despite his impressive catalog, his collaboration with Full of Hell is heavy with the latter, while rather sparse when it comes to Merzbow, as least as far the primary composition is concerned. That is not to say that the record is disappointing – in fact, it's quite intimidating. This is Full of Hell at their best, creating a record of explosive fury that is truly relentless, with the record's eleven tracks moving at a blistering pace. If violence had a definable sound, this would be it. Full of Hell has had a penchant for noise, as evidenced by their FOH Noise tapes and the styles heavy presence on Rudiments of Mutilation, making their team-up with Merzbow all the more sensible.
It is also Full of Hell's penchant that drowns this collaboration at an aesthetic level, as trying to find the Merzbow amid the Full of Hell can be tricky. His presence is most evident on the ninth track, "High Fells." The song's four and a half minutes hosts the collection's most thoughtful passage, replete with piercing feedback, bleak ambiance and distorted snarls. "Ludjet Av Gud" features Full of Hell screaming beneath an ocean's weight of noise, the muffled current ebbing only enough for the occasional gasp. These two tracks of respite are framed by an outright assault, with Full of Hell conjuring the same unparalleled fury that made their debut album so refreshing and exhausting. With their furious brand of hardcore punk consistently sampling from noise, powerviolence and grindcore, Full of Hell incorporate fleeting snippets of death metal. "Gordian Knot" is the best example here, with the drums and vocals joining in a suffocating tandem while guitar and bass hemorrhage manically behind them.
Aesthetically, Full of Hell & Merzbow works best filed in Full of Hell's discography when their overwhelming presence is considered. This has been internally noted, however, as packaged with the CD release of the album is a more "Merzbow-oriented" disc entitled Sister Fawn, a review of which is forthcoming. Here, the collaboration, as it is originally offered, remains Full of Hell's and their most inaccessible album to date – meaning their best so far. Full of Hell & Merzbow is available for pre-order from Profound Lore. The original CD release will come exclusively with Sister Fawn, the Merzbow-centric half of the collaboration exclusive to this format. Expect a vinyl release from A389 Recordings in early 2015.