Talk about slow, grinding, and unforgiving – the newest platter by Servants of the Mist shambles out of the crypt covered in moss, chittering beetles, and lots of primordial ooze. This five-piece from Tampa, Florida, don't leave a lot of room for hope on their agenda, constantly pounding the listener with slow-motion riffs designed to bludgeon ears into submission.
This doesn't move at a snail's pace, but it sure comes close. The guitars just crush, true Doom, the drums shifting the massive heft forward by sheer strength, and the bass rumbling down low, the strings all loose and vibrating with menace. And that voice…Guttural cries of the damned. The bio says these songs are all about addiction, mental illness, and the dark depths of human consciousness and yeah, no doubt, there's not a happy tune on this one, but there is plenty to enjoy for everyone that loves Doom.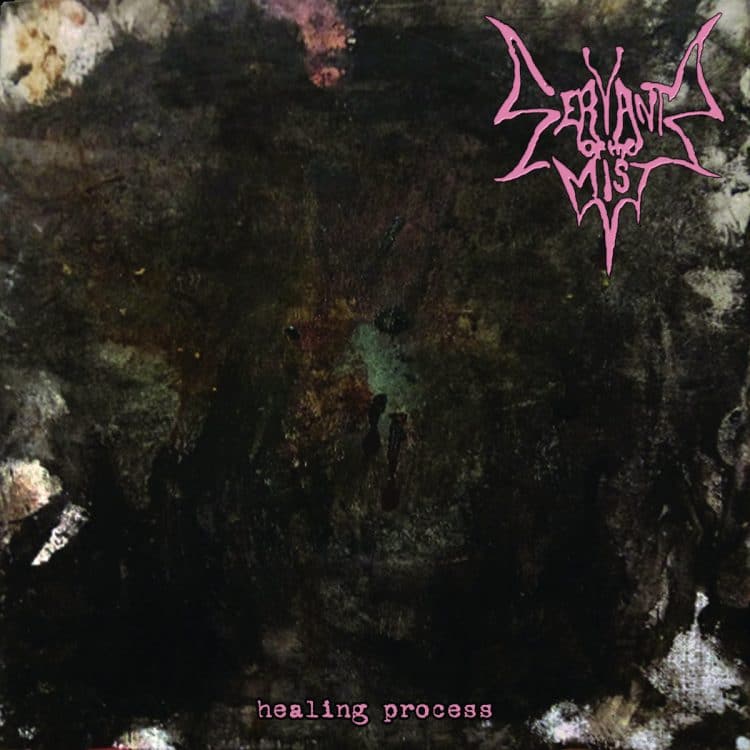 If you crave that slow epic that drags your bloodied face through a gravel parking lot, you got that with "Lips of Shit," a number that just goes on and on, dreary and relentlessly slow and morbid. It clocks it at about eleven minutes. That's eleven minutes of pure, unfiltered darkness. If you're looking for towering Doom swagger, why, you have the title track, "Healing Process." And while it doesn't exactly swing, it does shimmy a little as it shuffles towards Armageddon. "The Anniversary Effect" picks the tempo up ever so slightly (and I do mean slightly), and has some brighter guitar tones, the melodies not quite as dungeon-dark here, more like crawling out of a cave and you see a tiny shaft of light to guide your way dark. Closer "Uninvited" is a veritable haunted house of melancholy and despair, rolling out with some dissonant guitar before settling into that heavy, crushing pocket this band makes a living in. As a final statement, the band shows you the door out, glacial and horrifying as it may be.
All in all, you're going to get steamrolled if you give this a listen. It is consistently slow, dreary, and full of angst. Servants of the Mist aren't here to comfort and console, but rather to vomit up all the terrible, awful things that hide in the soul of man. This is the kind of album that you have to pay the ferryman, surrender to the darkness, and go for the ride. It might be cathartic, it might just leave you feeling more miserable than ever. For a band from such a sunny state, this surely is one of the blackest albums I've ever heard. And that's a compliment, by the way, and a warning.