If you've ever wondered what casually tossing Born Against, Disclose, and some power tools into a blender would sound like (admit it, you have), the end result would likely mirror that of Terminal Bliss. Raging from Virginia, Terminal Bliss are anything but newcomers, as the band is as close to supergroup as you can get in the world of punk and hardcore. For the sake of your time, I'll spare you the Wikipedia version of all this and get to the point here. Per usual, Relapse continues its onslaught of solid releases with Brute Err/Ata being no exception. Layers of noise are accompanied by raw, uncompromising riffs and tempos that take years of touring, playing, and just generally being a music nerd to master. Brute Err/Ata plays with the same intensity as an error message echoing through a depraved and dystopian hellscape.
BRUTE ERR​/​ATA is coming out via Relapse Records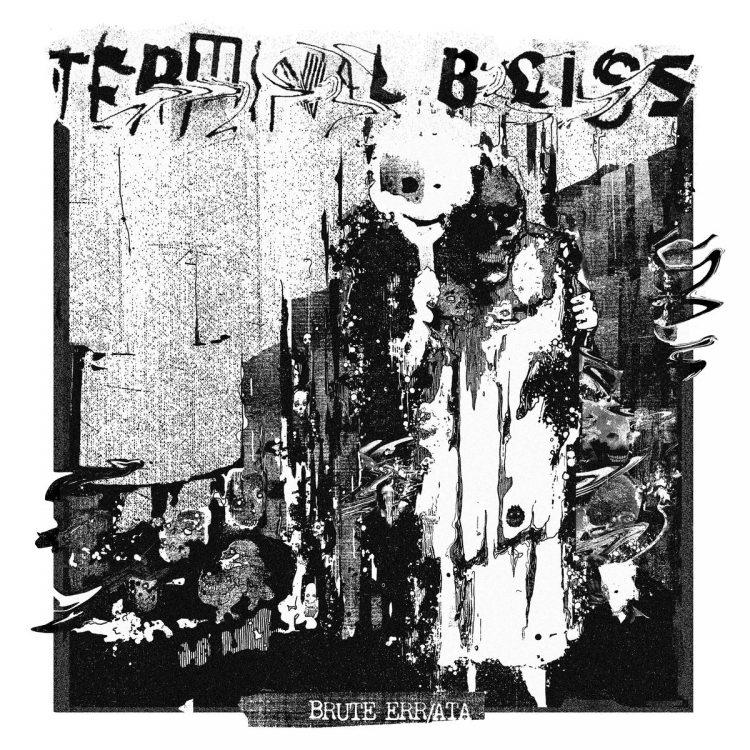 Track after track just fucking digs into your eardrums reminding you of every pitfall of the neoliberal doctrine. Terminal Bliss is a project that serves a purpose beyond just being another provocative release in a time of perpetual crisis. They represent a shift from the pre-covid world to the post-covid reality that will ultimately shape the politics of heavy music for years to come. As much as we've all been led to believe it's optional to engage with politics while being a part of the punk/hardcore community, our material reality has shown otherwise. Terminal Bliss understands this, and Brute Err/Ata is essential listening as we all anxiously wait for the next round of bad news.