For Mass Consumption:
PIG HEART TRANSPLANT Track Stream "Film" & "Gift"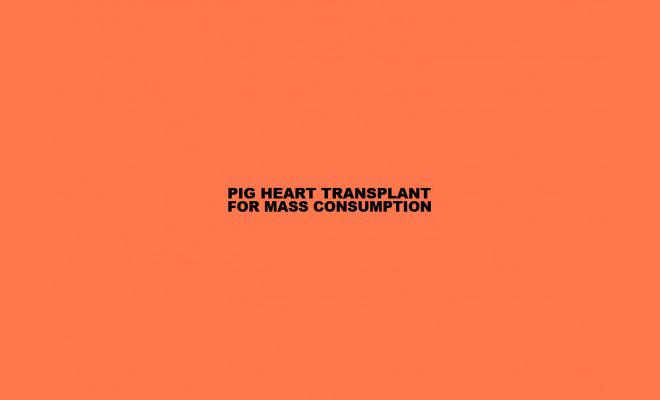 A world without hope, without distinction. Turn the dial on your frankenstein radio and tune it to the pirate station, the one that tells the truth about the world you live in, masked by static and angry noises. Welcome to the world of PIG HEART TRANSPLANT. His latest 28-track opus, For Mass Consumption, is a co-release from 20 Buck Spin and Iron Lung Records and will be hitting the streets on September 2nd. Below check out our exclusive stream of two tracks from this brief but monolithic album, "Film" and "Gift"…is this our future?
Enjoy this post? Donate to CVLT Nation to help keep us going!