Listen to the Filthy, Blasphemous DIABOLIC FORCE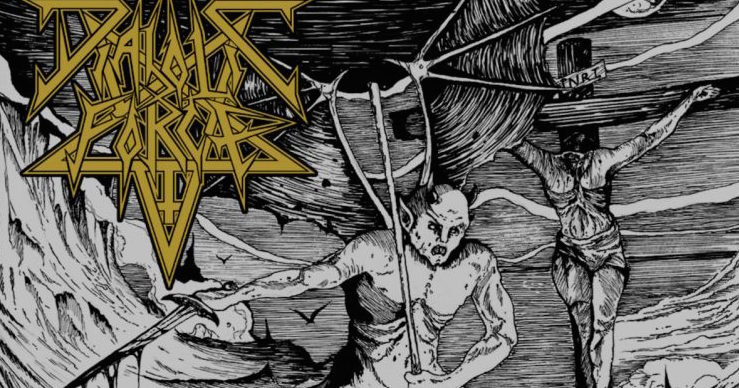 Unholy triple fuck – the soon to be released DIABOLIC FORCE LP entitled Praise of Satan rocks more than a giant punch to the face! This band brings the feral pain on every track and never lets the dogma of Christianity off of the hook. I am addicted to the morbid grooves that they lay down. DIABOLIC FORCE are able to reshape their influences into something new and I can't stop pressing play! Welcome to the head banging party that is taking place below because we are streaming Praise of Satan in full below. This sonic bastard of filth comes out this Friday via Hells Headbangers. DEATH TO ALL POSERS!
Enjoy this post? Donate to CVLT Nation to help keep us going!