Fast & Frightening… Premiering CLITERATI 'Nuked At Birth' EP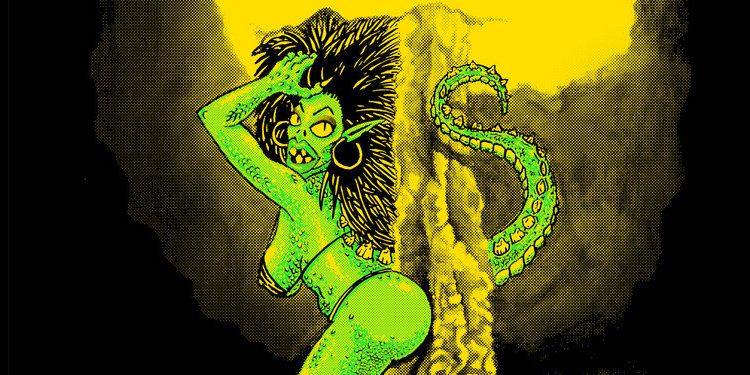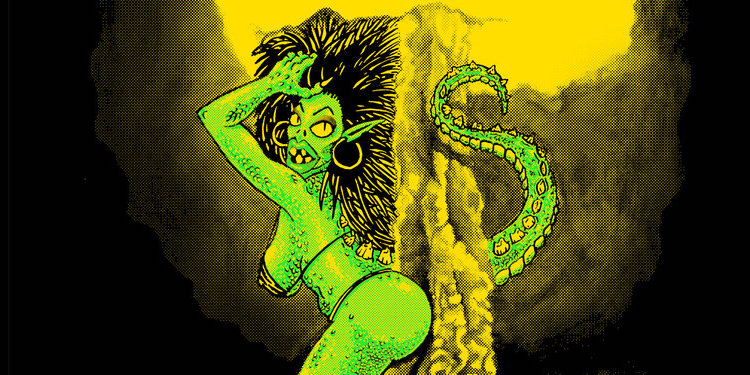 I've found the secret to fame, fortune and endless orgasms – I've joined the CLITERATI! For real though, if Cliterati's music was a secretive organization promising all of the above plus fast, fun and frightening crust, I'd join in a heartbeat. For now I will settle for the awesome music they make, which comes in the form of their latest release, Nuked at Birth, an EP they are giving away for free to you today! It features one original track and two covers of L7's "Fast & Frightening" and Cro-Mags' "Hard Times," and you can stream it and download it right here and now…or head over to their bandcamp right here.
We're stoked on this free EP with the title track also being the name of our upcoming summer tour. We also have a new Nuked At Birth shirt design to complete the trifecta! The other 2 tracks are covers that we sometimes do live – this was all done in 1 day and we just decided to have a fun recording/mixing/mastering sesh, no pressure and give it to the people who've been supporting our band since the demo. The lyrics to Nuked At Birth are loosely based on the book Geek Love, go read it!

– Ami Lawless, CLITERATI
CLITERATI TOUR DATES:
7/6/2018 Tonic – Portland, OR w/ Deathgrave
7/7/2018 George Town Liquor Co – Seattle, WA w/ Deathgrave
7/27/2018 Schotskies – Salem, OR
7/28/2018 BlackWater – Portland, OR w/ Naked Aggression
7/29/2018 The Shredder – Boise, ID
7/30/2018 The Beehive – Salt Lake City, UT
7/31/2018 BarBar – Denver, CO
8/01/2018 The Launchpad – Albuquerque, NM
8/02/2018 239 House – Las Vegas, NV
8/03/2018 CYC – Fresno, CA
8/04/2018 Pyrate Punx House – Medford, OR
8/05/2018 Cobra Lounge – Portland, OR w/ OmegaTribe
Enjoy this post? Donate to CVLT Nation to help keep us going!