The Dutch death metal madmen are back. 2017 marked Cryptae's birth via their deliriant debut demo tape. 2019 saw the band's followup single 20-minute song EP "Vestigial" further establish the hallucination and the loss of every respect for what we consider "familiar". The band's debut LP "Nightmare Traversal" from 2020 confirmed the destruction of death metal as we know it and its rebirth under the banner of a single new dogma: the absurd. All the band's releases so far have seen the light under the sign of Sentient Ruin, and now the label and the deranged duo of drummer/vocalist Rene Aquarius and guitarist/bassist Kees Peerdeman return to reap ulterior havoc on the poor vestiges of what's left of death metal, perpetrating further disfiguration toward all musical decency and showing us facets of the genre that not only we'd never seen before, but which we never even knew could exist.
Check out this exclusive album premiere of their long-awaited sophomore album LP "Capsule" below and witness firsthand all of its marvelous absurdity:
So let's take a step back. Therein lies the utter magic and marvel of this band: in its ability to subvert, confound, confuse and challenge, while remaining a brutal underground force to behold. Because this isn't a band that's trying to confuse and irritate death metal purists and displace death metal from its sacred roots to turn it into some mainstream sensation or introduce it to new audiences who don't understand it. This is a band that is trying to face the genre with its most frightening out-of-body experiences and make death metal even weirder, even more hallucinatory, and even more cryptic. This is death metal for death metal fans that death metal fans had never heard before. If death metal is an extreme art of the absurd (as it is), then Cryptae is honoring this idea in its very ultimate and most dogmatic sense.
Let's reflect a second on how Disembowelment's Transcendence into the Peripheral destabilized death metal with its clean guitars and slow contemplative atmospheres, or how Morbid Angel's "Formulas Fatal to the Flesh" rocked death metal's boat creating awe and confusion with its deviant songwriting, odd production choices and schizoid guitar work. Or how Portal's "Outre" then did the same ten years later with even more abstract levels of dogmatic annihilation. I have a feeling that Cryptae are creating the same kind of genre-wide destabilization but reinvigorating the genre at the same time with new perspectives and interpretations of its possibilities, as if death metal was a wider and larger canvas than we knew or expected, with plenty more space and room to keep pushing the envelope and with tons more of unexplored realms and uncharted waters and niches that need to be covered and exploited.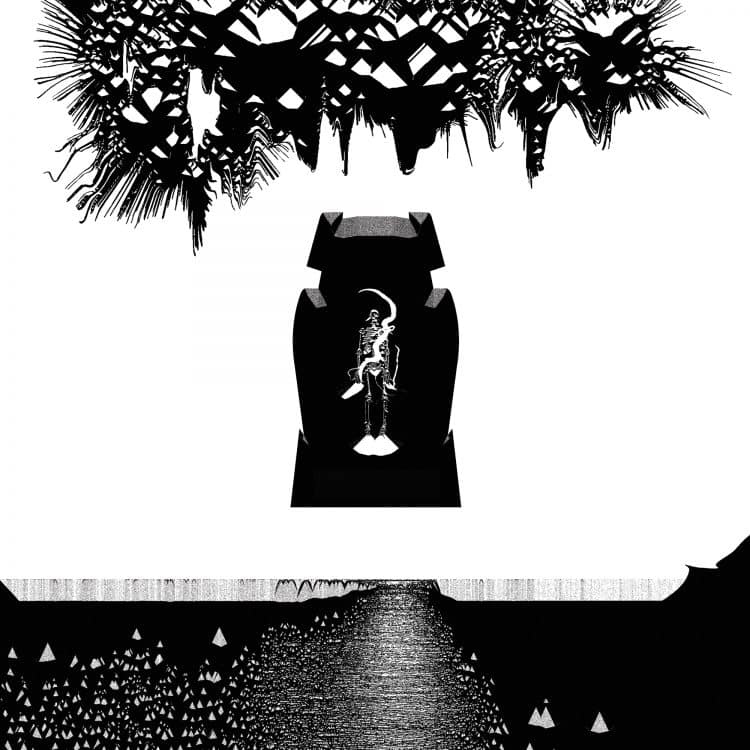 There is a breadth of moods, sensations, and interpretations within "Capsule" that could keep a demanding and picky listener going for days here. The way the band has roped raw punk into their design is staggering. The way the fullness of the death metal sound has been eroded away in favor of a crude, demented and crippled atavism to leave an emaciated mangled blur of bare-bones rattling in the darkness. A "less is more approach" that in its deliriant attempt to destabilize and exaggerate musical anti-traits has yielded similar results to what we've already witnessed in Japanese hardcore punks from the 90s and 00s who were pioneering in proposing pure noise and sonic exaggeration as a new punk standard, showing to have been at least ten years ahead of their game in their absurd precognition.
Or perhaps we can reflect on the improvisation and free-form and free-meter approach brought into death metal by Cryptae. Death metal has always needed stringent rails to travel on. One of the most "composed" and deliberate styles of music for which its speed, brutality, and intricacy have always required a careful execution roadmap, in the case of Cryptae is suddenly found wandering a conceptual wasteland with no fixed plane of reference in which improvisation and the entropy to become whatever may be, not only controls everything but are also immanent. Perhaps one of the first death metal works to truly embrace the free-flowing compositional open-endedness of jazz, instead of purely adopting its stylistic sound frame as we've seen this far.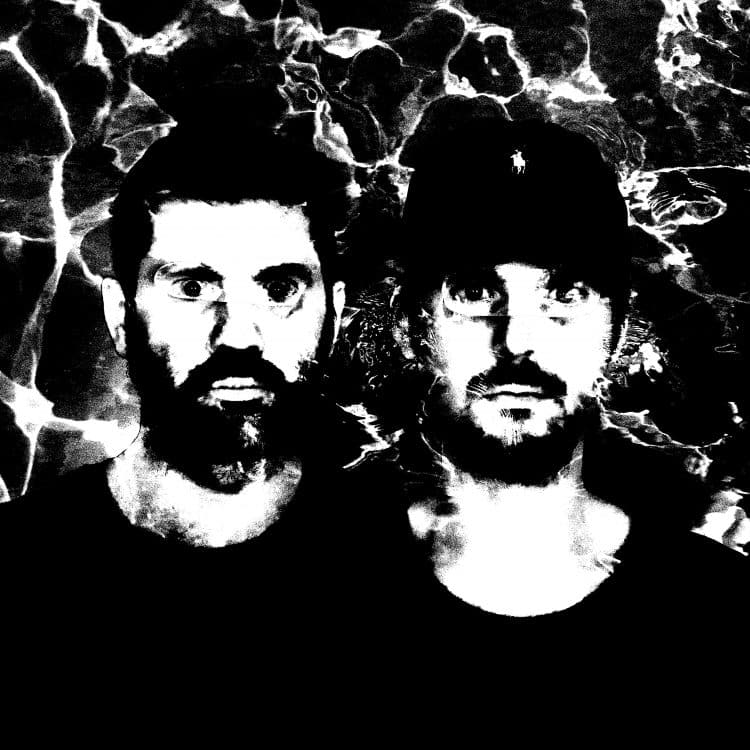 There are also aspects of Cryptae's undecipherable war against music that seem to point in the direction of bending death metal to the laws of industrial music, math rock, and noise rock. The repetitiveness and cold, mechanical trance-inducing rhythmic spirals that trap the listener have more in common with no-wave or early industrial experiments than with any nonconformity seen in death metal these days, while the systematic and intransigent refusal to handle the drums, bass, and guitars, their tunings, their handling, tones, and even the potential gear of choice like anything that has ever associated to the world of "metal", is a further example of how the outer limits of the genre are being tested, explored and dissolved. For example, try and listen to the track "Billow" and ask yourself if maybe it's not a death metal band you're listening to but instead it's your 45RPM Battles LP on the turntable playing at the wrong speed. Having a foot in this genre or that one, or multiple feet into multiple genres all at once, in the world of Cryptae begins to be a mere banality, making any counter-subversive argument or puritan attempt on the matter a meaningless and futile exercise in stylistic boxes and mental gymnastics that leads nowhere. Because ultimately Cryptae is the most death metal band of all: one who thinks the genre still has a lot to say and accomplish which we still haven't seen because everyone else is usually too busy repeating themselves and trying to still milk decades-old and long-dried-out low-hanging fruits that rarely have anything new or fresh to give.

"Capsule" officially releases tomorrow November 18 2022 on CD, MC, and digitally worldwide via Sentient Ruin, and you can pre-order it HERE or HERE, while a vinyl edition will be coming next year.