Unholy fuck – I feel sick in the head and it's because of the fucked sounds of the new LORD MANTIS death hymn "Qliphotic Alpha." Their soon to be released album is called Universal Death Church and comes out on Nov. 22nd via Profound Lore. All I can say is this band is back and they are killing everything around them! So there is no need to ask how depraved LORD MANTIS is, because we all know the answer. Check out the stream of "Qliphotic Alpha" that is taking place below!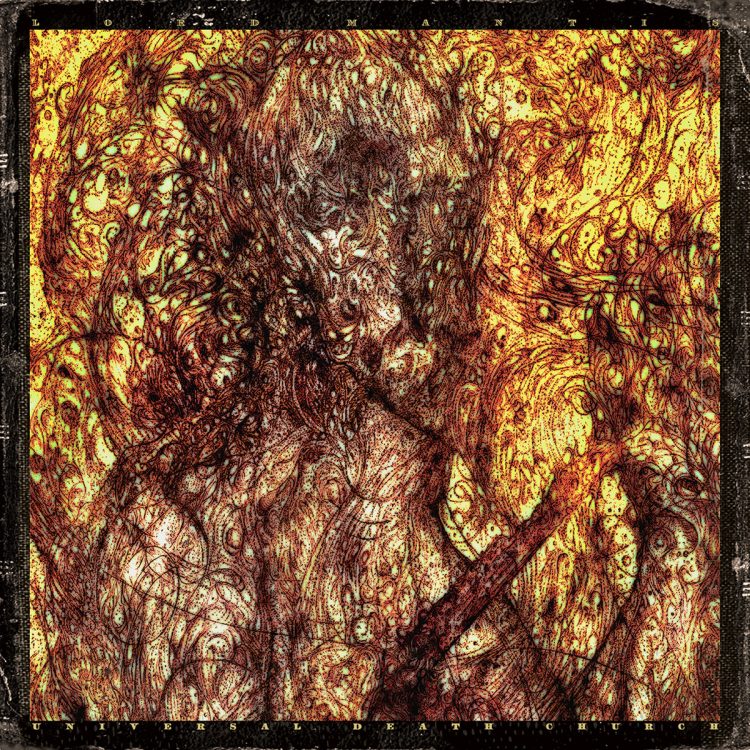 Universal Death Church sees LORD MANTIS with a new sense of purpose and focus. More developed and immeasurable, vast and towering, Universal Death Church continues the doomed and blackened depraved metal paradigm that has become the signature resonating palpitation surrounding the LORD MANTIS sound. The threading between punishing, torturous yet direct and at times tangible industrial-influenced riffing with the more abstract, dark, blackened, surreal-like crawling and swift passages paint a new disturbing sonic portrait for the band. The renewed union of LORD MANTIS became akin to that of repairing tissue of an unnamable and vile organism. Leveling up the beast.
Having that infamous reputation of being one of the more vexed acts within the extreme metal scene, as amassed on previous releases such as 2012's Pervertor and most-notably their 2014 controversial Death Mask LP, Universal Death Church ups the LORD MANTIS ante in pretty much every category; the intensity, darkness, heaviness, and of course the deviance and degeneracy.
Produced by Sanford Parker, who also provides synth work to the album, Universal Death Church also features Dylan O'Toole on three tracks, as well as guest appearances by Dallas Thomas of Pelican and Bruce Lamont of Yakuza and completed with artwork and design by VENIEN.
Profound Lore will release Universal Death Church on CD, LP, and digital platforms on November 22nd. Preorders are now live at the label webshop HERE and Bandcamp HERE.