Experience the Depraved split from Disgusted Geist / Medicine Noose Streaming NOW!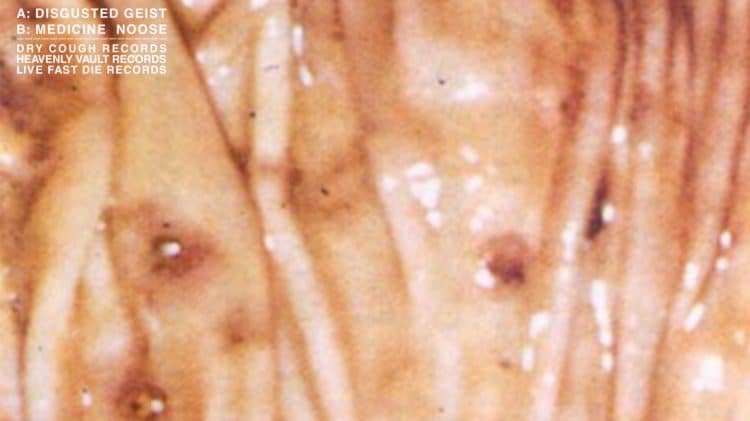 Did you know that Disgusted Geist / Medicine Noose were in the process of releasing an insanely sick split? On August 8th, Dry Cough Records (UK pre-order HERE), Heavenly Vault Records (GER pre-order HERE) and Live Fast Die Records (US pre-order HERE) are all teaming up to unleash this plague of sound upon an unsuspecting world! Both bands are on some next level ugly and vile sonic shit on this offering. Disgusted Geist/Medicine Noose were smart to unite for this depraved exercise in audio torment! In honor of this split, both bands will be touring together later this month – peep the tour poster below. CVLT Nation is stoked to be streaming this split in full, hear it now!
Enjoy this post? Donate to CVLT Nation to help keep us going!