Exclusive Video Premiere: Bloody Hammers "Lights Come Alive"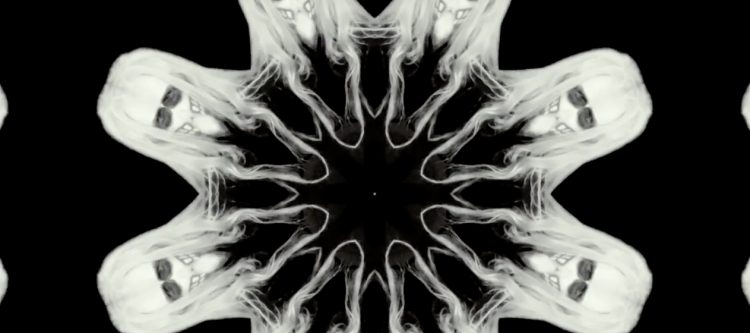 When I'm listening to the eerie synths and driving bass of North Carolina's Bloody Hammers, I can't help but recapture some of the overwhelming emotion of my teenage years. This is the fuzzy, dark and melodic medicine that used to soothe my pained young soul, and reminds me that as an adult I've learned to be a little more dead inside. Their track "Lights Come Alive" is reinvigorating and nostalgic without being derivative, and when you pair the elated music with the creepy visuals of their new video, it's the perfect balance of hope and despair. Check out our exclusive premiere of their video for "Lights Come Alive" below…Bloody Hammers' new LP Lovely Sort of Death is out today via Napalm Records and can be ordered here!
"Lights Come Alive" was the first song that came to me when working on the batch of new songs for Lovely Sort of Death. It turned out to be a favorite of ours. It's melodic and dreamy yet still heavy. Lyrically it explores falling back to earth after being rejected by a rapture or some supreme force. It was based on a dream, one of the rare ones that I remembered.
Enjoy this post? Donate to CVLT Nation to help keep us going!