Exclusive Full EP Premiere: THE FLESH – "Dweller"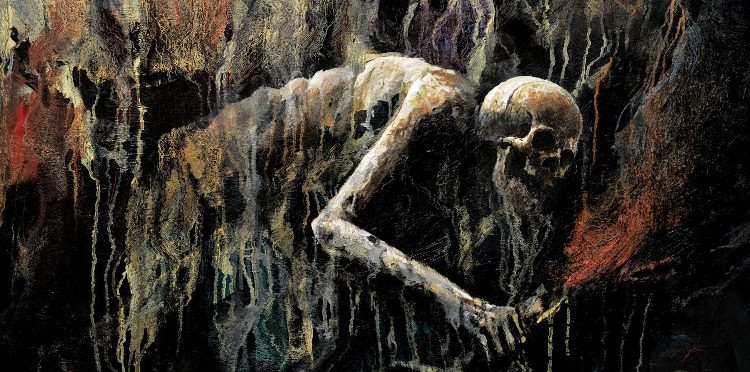 If ever there was a point in history that demanded angry, scathing, blackened music, then this is it. The world of 2018 is more than ready for the blistering arrival of Dutch purveyors of doomed psychosis THE FLESH. The band are formed by members from Herder, Verwoed and Blood Diamond and create songs in praise of spiritual, physical and emotional erosion, blending hardcore, crust and blackened metal into a fierce aural attack, while lyrically their work dwells on to the destructive drives of lust, disgust and (self) annihilation.
Their debut EP Dweller is set to be released on June 1st 2018 (pre-order it here) and comes with fitting artwork depicting the metaphorical dweller slowly rotting away which was created by Mattias Frisk, well-known for his artwork for Vanhelgd, Trap Them and Ghost amongst others. THE FLESH started playing their first shows this year including a performance at the 2018 Netherlands Deathfest, and are set on a trajectory of no prisoners and of just full-frontal antagonism and annihilation. Stream Dweller and get ready for more of their darkened fury to come….
Enjoy this post? Donate to CVLT Nation to help keep us going!