Exclusive
CVLT Nation Streaming:
NORTH "Hiraeth"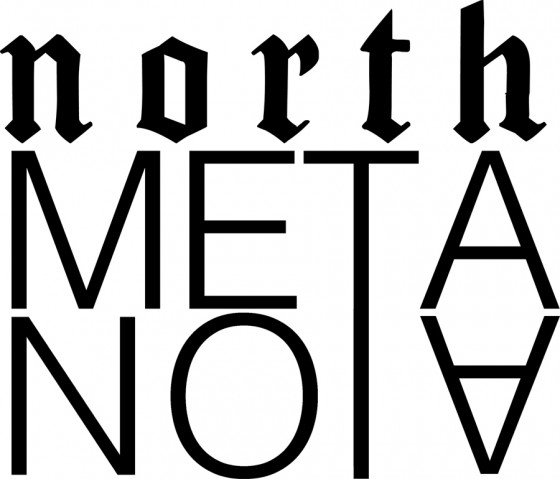 I'm a fan of music that speaks to the human condition. Certain bands are able to create sound that makes me feel that I am not alone in the way I see the world! Arizona's NORTH have hit the mark with their new album Metanoia that hits the streets on March 14th. CVLT Nation has the honor of sharing with you their new song "Hiraeth"…So now feel the cosmic sludge move through your existence…Also peep their upcoming tour dates!

NORTH 2014 Live Assaults:
3/12/2014 Club Congress – Tucson, AZ w/ Womb Tomb, Sleep Like Trees, Destroy Her
3/14/2014 Shaman Smith Studios – Las Vegas, NV w/ Sinful Serpent
3/15/2014 Jub Jub's Thirst Parlor – Reno, NV w/ Countress, Weight of the Tides
3/16/2014 TBA – Chico, CA
3/17/2014 The Know – Portland, OR w/ Towers, Die Like Gentlemen
3/18/2014 Deux Yeux Manor – Tacoma, WA w/ 'Lo There Do I See My Brother, X-Suns (Early show)
3/18/2014 Black Lodge – Seattle, WA w/ He Whose Ox Is Gored, Bréag Naofa, Witch Ripper
3/19/2014 Shredder – Boise, ID w/ Mariana
3/20/2014 Shred Shed – Salt Lake City, UT
3/21/2014 Matinee House Show – Laramie, WY
3/21/2014 Bar Bar – Denver, CO w/ Turbokrieg, Secret Prostitutes, Ghosts Of Glaciers, Khemmis
3/22/2014 Moonlight Lounge – Albuquerque, NM w/ Bathhouse
3/23/2014 TBA – El Paso, TX
3/28/2014 191 Tool – Tucson, AZ w/ Deafheaven, Destruction Unit, Sex Prisoner

The vinyl edition of Metanoia will come in a limited run of 250: 100 clear and 150 black, hand packaged by the band in 100% recycled chipboard jackets, hand stamped front and back via the official NORTH Bandcamp page and at upcoming shows.

Further info including track teasers and preorders will be revealed in the coming days. Until then, contemplate.

"The band excel at both sprawling atmospheres and righteous guitar-worshiping riffery." – Altpress.com

Enjoy this post? Donate to CVLT Nation to help keep us going!