Exclusive
CVLT Nation Streaming:
IDES OF GEMINI "Carthage"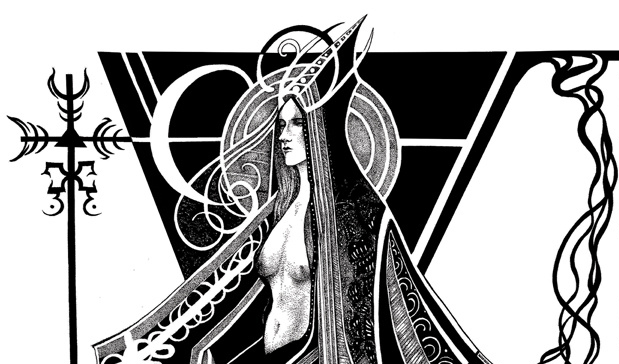 Ides of Gemini have just released a limited run of 7″ vinyl EP entitled Carthage for Record Store Day 2015 on clear vinyl and black vinyl via Magic Bullet Records. You can pre-order your copy here, which I think you'll jump at the chance to do after you listen to the ethereal stream we have for you below. The split features two tracks, "Carthage" (streaming here) and the Billie Holiday cover "Strange Fruit," with gorgeous cover artwork by Jas Helena. "Carthage" feels like I am journeying into another dimension of time; the pounding beat laying the foundation for the haunting vocals and sweeping riffs. What leads this song more than anything is Sera Timms, sounding more powerful than ever. You know when you watch Vikings and you secretly wish you could be in their world? Well, Timms' voice against Kelly Johnston-Gibson's rhythmic drums make me imagine I'm a jarl about to lead my band on a viking in Saxon territory. Hit play on the stream below and nerd out with me!
Enjoy this post? Donate to CVLT Nation to help keep us going!