Exclusive
CVLT Nation Streaming:
FORESEEN HKI"Death Injection"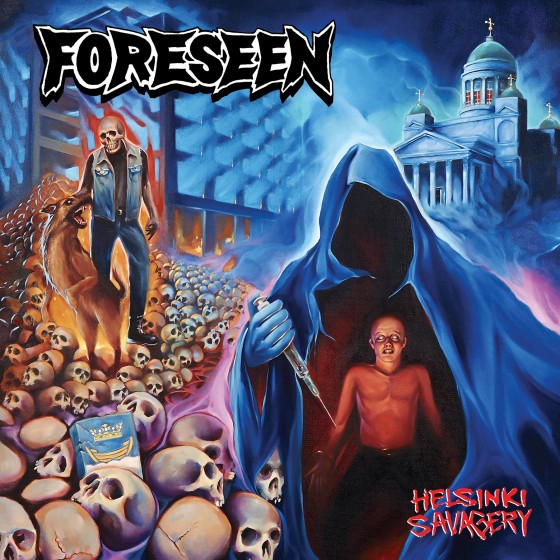 Finnish warriors FORESEEN HKIare about to release their debut LP via 20 Buck Spin, Helsinki Savagery and we're stoked to bring you a track from it today, "Death Injection." FORESEEN HKI strap you down, duct tape your mouth and shoot "Death Injection" directly into your brain with their frenzied, pounding sound! Helsinki Savagery hits the streets on Nov. 25th, 2014!
Enjoy this post? Donate to CVLT Nation to help keep us going!