Exclusive CVLT Nation Streaming Depravation // Slowly We Rot Split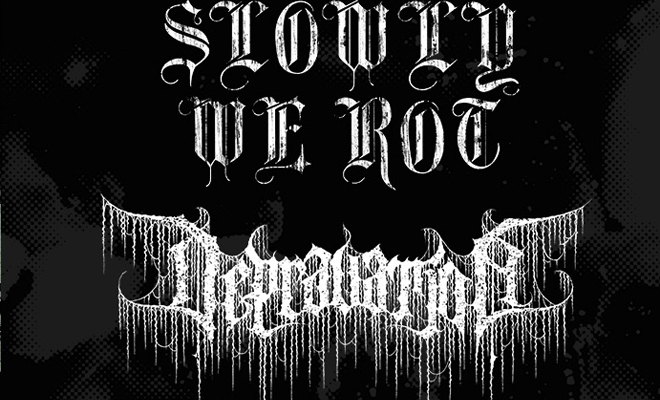 So what do we have for you today? Well, I will tell you – we have a brutal scathing split for you from Depravation & Slowly We Rot. Both bands want nothing more than to destroy your eardrums, which they accomplish in a putrid and demonic sort of way. This split makes perfect sense because Depravation & Slowly We Rot both create that kind of savage and sonically homicidal music that will get you hyped! This gnarly tape is very limited, only 100 will be made, and they will be released via Skin and Bones Records and Dark Omen Records on Aug. 1st. Now let's get down to business: CVLT Nation is streaming this Depravation & Slowly We Rot split in full below!
Enjoy this post? Donate to CVLT Nation to help keep us going!