"Destroy The System"
An experiment in slyly groovy ambient IDM, this is one of my favorite tracks on the record. I just love how it sounds and this idea that one of the prettiest songs on the album is also called "Destroy The System." It embodies this feeling that softness can be subversive and softness can actually be heavy; that there's actually hidden strength in softness.

For me, it's kind of an incantation for the spirit of the whole album, which is also summed up really well by a quote from Andrei Tarksovsky's film "Stalker":

"Weakness is a great thing, and strength is nothing. When a man is just born, he is weak and flexible. When he dies, he is hard and insensitive. When a tree is growing, it's tender and pliant. But when it's dry and hard, it dies. Hardness and strength are death's companions. Pliancy and weakness are expressions of the freshness of being. Because what has hardened will never win."
"Press Release"
With a central hook based around having "no respect" for the record industry, I loved the idea of this single acting as a formal press release for the whole album.
The vocal sample comes from the late Genesis Breyer P-Orridge (Psychic TV/Throbbing Gristle), who I'm a huge fan of. I used incredibly fucked-up lo-fi audio of her vocals at the beginning of the song while letting the main synth battle her voice for supremacy, but after that I focus on emphasizing the contrast of the "no respect" sample and this blown-out-speaker synth that feels like some kind of club night in hell.
I know it's simple and a little ridiculous but I also think it's effective exactly because of those reasons.
"The Messenger Awaits"
An interstellar flight through a cosmic miasma of sci-fi synths and astral orbits of a vocal sample of Orson Welles from a TV special about the search for life in outer space. I'm a huge fan of sci-fi and Burial and this one was kind of a weird ode to both. An alien dance floor anthem, if you will.
Pharmakos's Destroy The System is out Now via Totally Real Records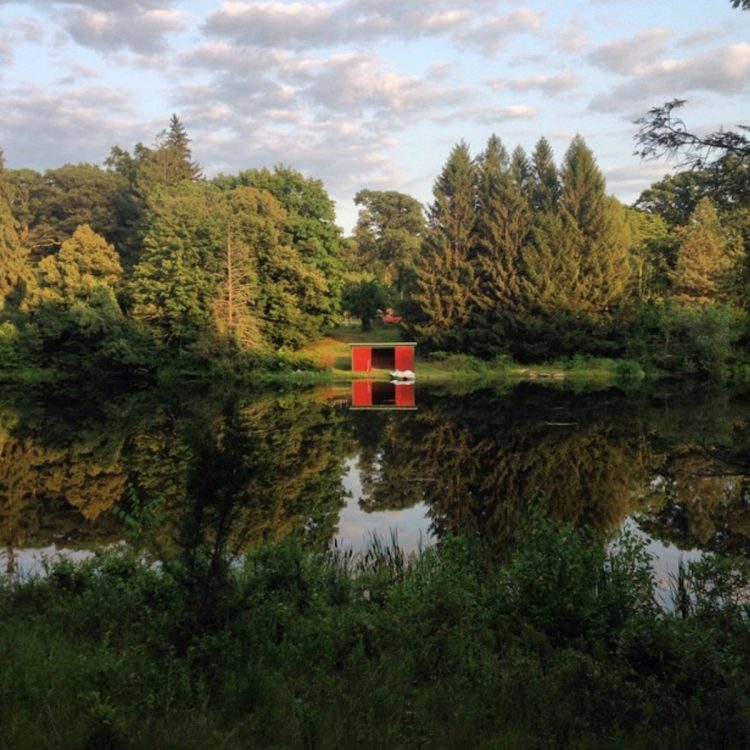 "A Scream In The Darkness"
Utilizing a menacing sample of Klaus Kinske as Dracula in Wernor Herzog's "Nosferatu" to set the mood, gothic church synths evoke a harsh cold wind blowing through the ruins of a dark haunted castle to create a sense of beautiful, mesmerizing fear that you cannot quite understand.
"Byzantine Erotica"
A futurist ode to American greed and overconsumption, I tried to capture the idea of being simultaneously captivated and ground to dust by capitalism. A kind of insidious, poisonous stimulation. Video game synth arpeggios swell to catastrophe before cannibalizing themselves in a fury of schizophrenic slot-machine drums.
"Forgive Your Enemies (But Never Forget Their Names)"
One of my most loved aspects of ambient music is its ability to instantly transport the listener. In that respect, this represents one of my most successful songs. A dreamlike synth-heavy track, this one was inspired by my love of classic horror movies and their scores. With some serious John Carpenter/"Suspiria"/Goblin vibes to it, this song is all mood, and evokes an aura of sinister discovery.
"Thorns Infest The Ground"
This one is a prime example of the surprising places improvisation can take you, which is one of my primary modes of making music for just that reason. I want to hear something new every time I listen, find a new way to experience a track with every play, and I hope listeners feel the same.
I approach this project from the same way that I think abstract art is approached, specifically painting and stuff like that. I like the idea of "automatic art" in general, tapping into this primal state of consciousness in order to expand consciousness. Because your mind will take you places that you didn't know you could reach. Creeping synths wind serpentine around you as the song progresses, conjuring a cinematic midnight scene that eventually swallows you whole.
"Twilight Void"
This one is a true headphone song. I can't get over how the track sounds like it's constantly shape-shifting; it's one of the strangest songs I've ever recorded. The genesis of the central rhythm was actually originally written as more of a classical song on pianos and synth, but I kept manipulating and mutating the melody in the studio and when I got it to this place of sounding like a interdimensional transmission from a blackhole, I knew it was finished.
"Ghost"
Built through layering and looping synths while improvising live while recording, this one evokes a shimmering secret beauty, with somewhat of a mournful atmosphere. I imagine this song from a ghost's point of view, reflecting on a past life lost to time, a place where you used to live, memories that you wish you could reexperience, but it's all just out of reach. It's a celebration of the bittersweet nature of self-examination and personal history. There's an inherent romance there, but it can also be haunting. 
"All That Is Solid Melts Into Air"
This song veers into post-classical ambient territory in exploring the stark beauty of sadness and loneliness. I also wrote and recorded this one live as an improvisation of building and layering on synth, experimenting with how much I could play with delay and silence in between notes, just letting the mood guide me. You hear birds and assorted city noise in the background, which I recorded in my backyard because I enjoyed the contrast and atmosphere it lent the song, capturing the dichotomy of the album: this struggle between internal turmoil and the outside world. It felt like a fitting closer to the album.