CVLT Nation is stoked today to have been tasked with the exclusive album premiere of "The Third Estate" – the debut album from Columbus OH-based satanic/anarchist EBM/Industrial act 6th Circle, which officially drops tomorrow October 4 on tape/LP through Sentient Ruin. On the debut LP the solo act of Matt Auxier unleashes an incendiary molotov cocktail of catchy and classic as fuck Skinny Puppy/Front Line Assembly electro-industrial-worshipping beatdown, masterfully blended with a raw industrial noise/punk and goth sensitivity, and harnessing in the end something quite unheard of – irresistibly catchy as we said, yet evil, dark, blown out, and extremely abrasive. Press play on the player below and let this electronic punk beast rock your ass to hell and knock the head off your shoulders:
When 6th Circle's debut tape EP "Pacified" dropped on Knife Vision last year I was mesmerized by the project's own personal formula of raw, abrasive, and blown-out sounding electro-industrial. You never would have thought the release could have fit so well amongst an army lo-fi of raw black metal tapes, yet it did, perfectly, as it shared the same kind of evil and emaciated, and catchy aesthetic, of something coming from the utmost underground, from pure filth, sweat, blood, and guts.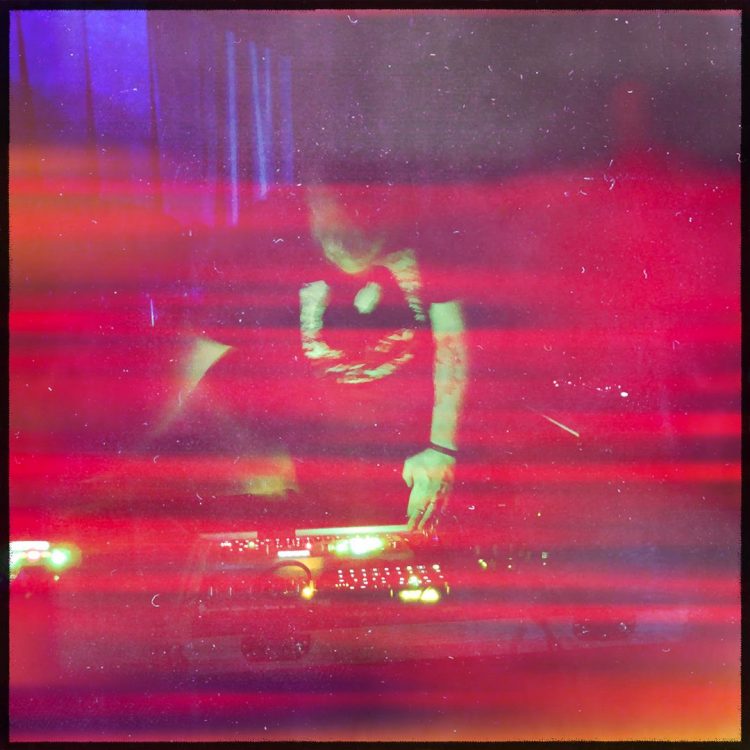 Few months later another tape EP surfaced – "Conjuring" – through harsh noise death dealers Phage Tapes – and the result was identical: infectiously catchy, yet blown out, scathing, and dirty electro-industrial coming straight from the gutter. Oddly enough it was another extreme music label releasing the band, but again, with its loud and pummeling wall of distorted beats, dark atmospheres, and harsh, distorted vocals, the tape fit right in with the morass of deviant power electronics that infests the label.
Fast-forward to late 2019, and Auxier has finally reached the debut full-length milestone, and what a milestone it is. With "The Third State" 6th Circle packs in the same irresistible grime and filth and infectious beats of the two aforementioned tapes, and then fucking some. Through ten songs and nearly forty minutes of raw and abrasive beat-driven pandemonium, Auxier's harsh vocals, scathing samples, and disorienting atmospheres design a picture of complete downfall and world-collapse through the darkened conceptual lens of radical anarchism and satanism, while injecting the listener with the energy and fire of a full scale fucking riot.
"The Third State" is out tomorrow October 4 on tape/digital/LP from Sentient Ruin and can be obtained here and here.