Donald Trump in Iconic Horror Movies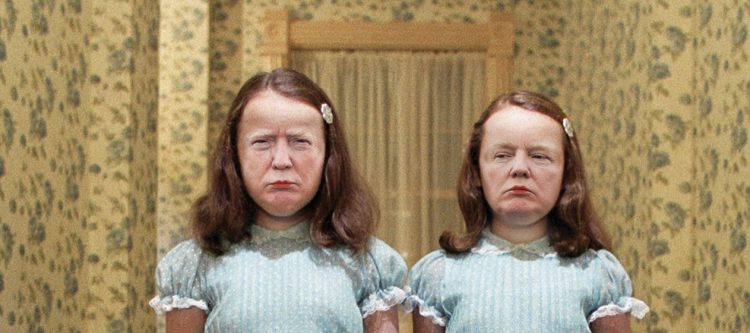 Does the thought of Donald Trump running your country make your stomach churn with terror? Does imagining his face looming out of every government office wall make you want to run away screaming? Then you might appreciate these submissions to Design Crowd's Photoshop contest to put Donald Trump into an iconic horror movie scene. I have to say, he definitely doesn't look out of place in a lot of these. His aggressive, ape-like facial expressions suit the scenes well, and the repulsion in his victims' faces feels very appropriate. In fact, I would bet that many Americans make these exact faces of disgust when they flip on the TV only to be bombarded with his idiotic rhetoric. It's almost like these are the images he looks at the psych himself up for his rallies. Is this what he sees when he looks in the mirror?
Enjoy this post? Donate to CVLT Nation to help keep us going!