Disgusting Beastial Grind Premiering: Abatuar "Perversiones De Muerte Putrefacta"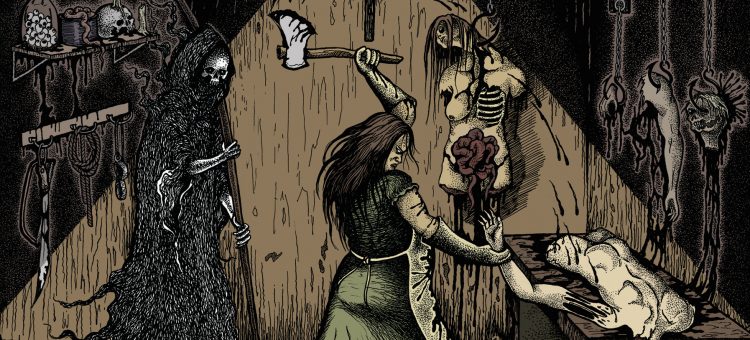 Where is my head at? I'm not sure right now – I think I just got decapitated by the new Abatuar LP entitled Perversiones De Muerte Putrefacta. This dude is on his straight bestial grind shit, but does it with so much passion that you can not help digging it! I can not put my finger on maybe it's the production but Abatuar never loses it's morbid groove. On April 17th, this disgusting collection of songs drop via Dunkelheit Produktionen, and if you are a fan of extreme flesh-eating music, this record is more than for you!!! Pre-order Abatuar's Perversiones De Muerte Putrefacta HERE!
Enjoy this post? Donate to CVLT Nation to help keep us going!