A mere year after releasing his blood-freezing debut LP Sermons, Italian black ambient/death industrial demon Ittiel is at it again with a brand new LP of purified nightmare fuel under the CLAVICVLA name, Sepulchral Blessing, out this Friday November 1 on Sentient Ruin in North America, and though Cyclic Law in Europe, and today we're stoked to stream this brand new piece of infernal cinematic aural nightmare in full!
On the hell-spawned new LP Ittiel takes his CLAVICVLA namesake into the pantheon of dark ambient gods, confirming that his staggering 2018 debut wasn't just the result of circumstance, but the product of one of the most visionary and implacable minds to appear in the genre in recent years. While Sermons was more of an abstract and instinctual effort, Sepulchral Blessing consecrates the "Clavicvla style", turning Ittiel's work into a staple and making it instantly recognizable and frankly quite inimitable. This new album is to all effects a work birthed from a harrowing sense of lucidity, and from a deliberate effort to design an aural nightmare of unseen horror at the center of which Ittiel will place a helpless listener as soon as they dare to press play, without possibility of escape until the listen is over – this lucid nightmare, nothing but a mirror reflection of his own mind, essence, and imagination. Methodical, lucid, deliberate, and highly perverted, this album is by all means the coronation of an absurd fascination with death and perversion, a ghastly sonic ordeal designed to instill widespread fear and disgust in the listener and leave them traumatized with the stench of death still clogging their noise and mutterings of unimaginable horrors and perversions ringing in their ears.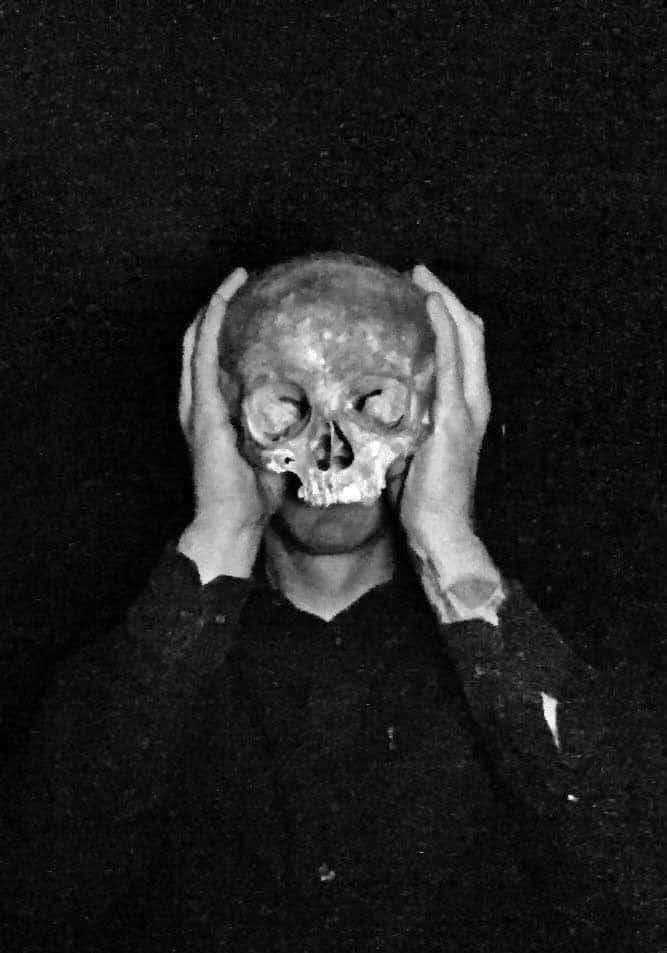 The album's artwork is stark and brutal, littered with photography of mummies and exsiccated corpses from the infamous Capucin Catacombs in Palermo, Sicily, in southern Italy. All you will find in the album, visually, is corpses, and sonically the accompanying soundtrack. People who once were, with heir clothes and resemblances of what was, now empty shells of bone, rags, and dried up centenarian skin; empty shells gazing at the listener with void black empty eye sockets, uttering unspeakable atrocities into their ears. The music then serves the soundtrack to this ghastly descent into the kingdom of the dead, where the listener is meant to also abandon their carnal body to let it decay, and turn their immaterial self into a vessel, so that the music can quite literally carry them away, and let them drift down into the pits of the underworld where death rules the entirety of existence with implacable tyranny. Ittiel has stated that the supreme design of his music is to manifest his most abominable self, a process which can take place only through aberrant immateriality and dissolution, destroying the carnal self to liberate the mind, breaking the cycle of life and death to embrace the totality of the void and of infinite eternity through the humiliation of the flesh and of all that binds us to the finite terrain existence. No other words to describe it than worship, and devoted cult, of death.
The music as such is absolutely riddled and infested with this sense of dying, the smell of rotting flesh, and the glee of demons taking what is theirs. Profoundly infernal, liturgic, and abhorrently ritualistic, this album is a shaman that aids the separation of life from the flesh. The sub-bass frequencies are overbearing, and the reverberations like a monstrous echoing miasma. The vocals are a hissing, serpentine and vaguely robotic mantra that infects the mind uttering abominations of all kinds unto it, while the atmospheres and soundscapes design a concentric architecture of black skeletal spires piercing through a thick and slow moving fog of drones that devours everything. The whole album feels almost like being slowly buried alive while voices from beyond the veil utter mockery and humiliation the entire time. A truly blood-curling listen that has redefined the concept of sound so vivid and evocative that it can almost be visualized… in utter horror.

Sepulchral Blessing is out out this Friday November 1 on Californian extreme metal stronghold Sentient Ruin for North America (tape and US vinyl – order HERE), and though German dark industrial forge Cyclic Law in Europe (CD and EU vinyl – order HERE)