Pittsburgh-based Empty Beings have been putting out their unique punk/post-punk sound since their demo back in 2015 and now their first full length album is finally here on Play Alone Records! The band consists of Shani Banerjee on vocals, Nick Leombruno on guitar, Adam Thomas on bass, and Dave Rosenstraus on drums.
Gritty opener "Blameless" starts us off with a slow and dirge-y tune. Shani's sultry voice lingers through the lyrics. The chorus is among my favorites on the LP, simultaneously catchy and dusty. I was immediately drawn to their pre-released track "Growing Boys" due to the obvious deathrock influence– it's such a great followup to their last release, the Confront The Living EP from 2016.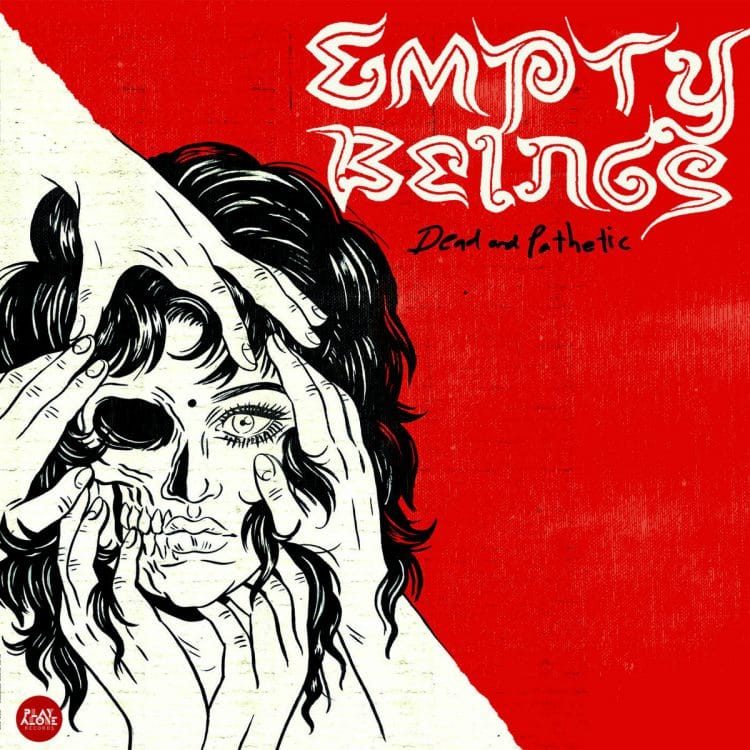 "A Whole Ending" brings us to a surf inspired grittiness, Shani's deep and almost monotone vocals hitting you with sincerity. "Shot Down" opens with one of my favorite guitar lines on the LP along with tribal drums, creeping bass, and her whispering vocals. The real treat starts when the beat kicks up about a minute in.
Some of my favorite lyrics are found in "Better Way", a song that boasts jangly guitar and a higher pitch from the vocalist. "Hex" is among one of their faster punk tracks and it's fun as hell! "Culture Shock" is exactly as the song implies, delivering lyrics in multiple languages.

"Fuzzy Tongue" is another fast punk track contrasted very nicely with Shani's slow and deliberate lines. One of the darker songs on the album, "In Between" has a fun, spooky, beachy interlude I really enjoy. "Absolution" is on the vicious side, her commanding voice intimidating the listener.
"33 (Dark)" has sophisticated lyrics and feels more serious in tone. The album ends beautifully with "Adore", which I really love for the cool guitar effect used in the chorus. The song fades out and feels like the perfect close to Dead And Pathetic. I highly recommend this album for anyone who likes punk, deathrock, or post-punk. They have a very memorable sound and style that truly stands out.