Italy's Aphotic are about to set their mark in the underground with the release of their debut album Abyssgazer, releasing tomorrow, March 24, 2023 on LP/CD/MC/Digital via Nuclear Winter Records (EU – preorder HERE) and Sentient Ruin (US – preorder HERE). The colossal album packs in forty-four minutes of abyssic, cavernous atmospheric dark death-death metal with a strong psychedelic and almost film score-like vibe that doesn't quite sound like anything we've seen coming out these days, and today we're excited to bring you this monolithic cosmic slab of darkened death in full via this exclusive full album premiere:
Aphotic hail from Milan, Northern Italy, and are formed by current and past members of other bastions of their local scene like Fuoco Fatuo, Ekpyrosis, and Blasphemer, and boast a plethora of influences for their music you wouldn't quite expect. Aside from the obvious Immolation and Incantation influences shaping up the heavier aspects of their sound, the band mentions acts like Neurosis, Godflesh, and Bolzer as influences as well, and we will get there since the band's sound can get immensely dilated and atmospheric, resulting in a unique mixture of heaviness and beauty. And it doesn't end there. The band's concept is likewise perhaps even deeper and more complex than the music itself, hugely augmenting and completing the music's already expansive sonic power. Thematically, and via the artwork and visuals, Aphotic explores a concept of finality pertaining to the universe and its ultimate fate as has been proposed and foreseen by astronomers and cosmologists based on current-day knowledge.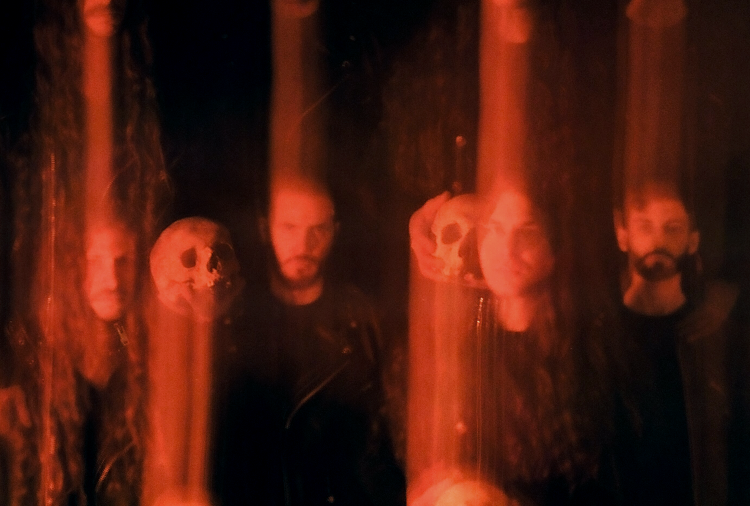 It is theorized that billions of years from the present, the universe will have lost most of its fusion star power and will begin to cool, causing gravitational forces to lose their grip on matter and causing celestial bodies to be vaporized and dissolve into an infinite intangible medium. Immense catastrophic phenomena of ultimate cosmological death are predicted to happen, the magnitude and majesty of which would be nearly impossible to believe if witnessed by human eyes. At the same time the onset of complete nothingness, of an all-devouring void would materialize as all light flickers away into a cold and dark dismal infinity that can no longer sustain matter's life cycle. And Aphotic has beautifully succeeded in soundtracking this end-world scenario that awaits our universe ahead, illustrating through sound both the dramatic and devastating omnipotence of cosmological death setting in, as well as the sad beauty and majesty of all this immense inevitability taking a hold of what we always perceived as eternal, immense and infinite.
This leads us back to the band's peculiar set of influences, which all begins to make sense as the album unfolds to its closing minutes and we've gained knowledge about this concept. For it is specifically that profound atmospheric, cinematic, and even spiritual unpredictability which has made Neurosis so great, as well as the cold and merciless dissonance which has made Godflesh such a musical force over the decades and which Aphotic sapiently weave into their abysmal crushing riffs. And Bolzer does indeed appear as the final piece of the puzzle, beautifully evoked in the mythological approach the band has taken in rendering their craft timeless and majestic, particularly evident in the clean vocals which appear at regular intervals throughout the music.

Noteworthy to the album's superb pedigree are the working credits, with analog mixing by Greg Chandler from Esoteric (Priory Recording Studios, UK) and mastering by Colin Marston from Gorguts, etc. (The Thousand Caves Studio, NYC), both have which have sapiently contributed to the album's dismal widescreen sound and monstrously expansive aura.
Abyssgazer drops tomorrow March 24 2023 on LP/CD/MC/Digital via Nuclear Winter Records (EU – preorder HERE) and Sentient Ruin (US – preorder HERE).