The Darkside of the Moon Tour II feat. Witness BUGGING, ZULU, MOVE BHC & DOG BREATH Wreck Shop">Buggin, Playytime, CVLT Nation interviews MOVE BHC">MoveBHC, and Zulu starts on Oct. 7th, and in my book, this is one of the most important tours to take place this year. I, for one, can't wait to be in a room full of Black and POC Punx celebrating our creativity, our resistance, and our resilience!
Today we share with y'all an artist to artist interview featuring Obi of Playytime and Bryanna of Buggin.
O: Knowing you for as long as I have, witnessing the growth of Buggin from the demo to this point has been so cool to see. Correct me if I'm wrong, but I feel like the popularity of it was never really the intention and it was just a fun thing to do with your friends. Seeing as it's more than likely just gonna keep growing, do you see yourself going the full time route with it at any point?
B: Honestly I'm just here for the ride. We're gonna keep it up and do it up as much as we can until we can't anymore. Pretty much everyone has a full time job they're committed to so at the moment, I can't see us being a full-time touring band, but we're just trying to enjoy this shit while we can. For me, it's still crazy how much people like us all over. In my mind, I'm just some guy that was tryna have fun with the homies and diversify our local scene.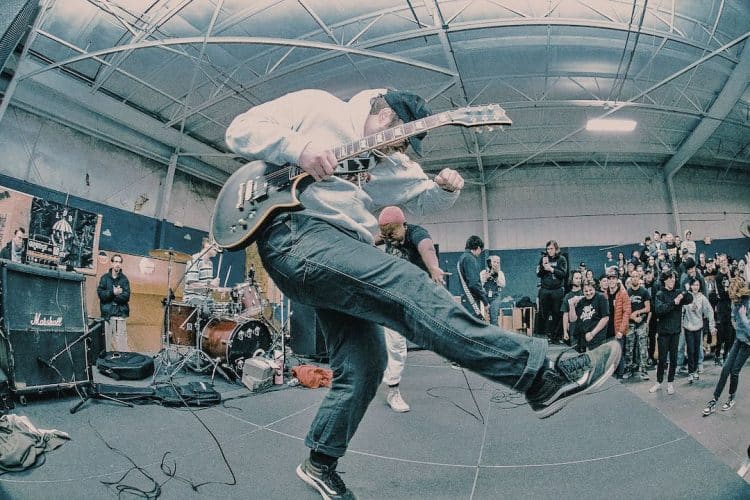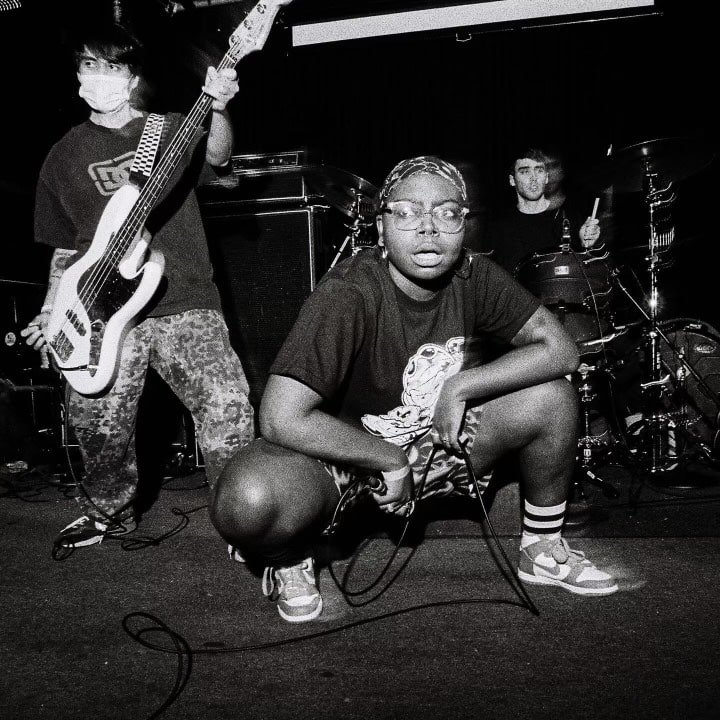 O: Before his untimely passing, I noticed that the late Virgil Abloh followed the Buggin's Instagram a while back. I thought that was so dope, especially with you both being from the Chicago area and him being as influential as he is, still tapping in with the underground. Did you guys ever get a chance to communicate directly?
B: Unfortunately, we didn't get to talk to him directly, but did talk to some homies of his that put us on to him right after we played with Turnstile at the Metro. His team had contacted us to be a part of Art Basel at one point, but it didn't pan out since they changed art direction on that.
O: I understand the Buggin LP is slated to release next year. I remember the Poser Bulldozer video that was shot and directed by you from a few years ago. For this LP do you have any plans for more videos where you take the director's seat? And could you see yourself doing that for other bands or artists?
B: Nothing is set in stone yet, but I did record some 8mm footage while we were recording the LP. I have no plans for it just yet and probably wanna get some more footage so there will definitely be something like that whether it's promo or an actual music video we'll see what it develops into! Personally, I'd love to do more video and photo work for bands. Doing photography full time is one of my main goals in life it's my truest passion.