The more connected the world becomes, the lonelier we're all getting — an unsettling paradox that countless studies have now shown. While we're theoretically more accessible than ever, many of us live our lives in an overworked solitude, connecting with our communities for only brief glimpses. Dating can feel like a cross between a minefield and a marathon wherein we're both compared to and comparing with every other single person in the world. Longing for the human needs of attention, trust, touch, and acceptance can fill a lot of our spare time, cycling in the back of our minds during our daily tedium.
LA darkwavers HALLOWS have captured this sentiment to a tee with the first music video off of their upcoming album A Quieter Life. 'Talk to Me' follows a beautiful young woman that despite her qualities still finds herself dejected, acting out for any semblance of attention. Although she appears to have everything going for her, onlookers can simply smell the reek of desperation on her and stubbornly ignore her increasingly pathetic attention grabs, leaving her to pursue her own self-destruction to end the pain of isolation.
The music employs simplistic electronic drum patterns with the familiar supersaw bass we've grown to love in our neon-lit age of fog and drama. The yearning vocal mantra hooks the listener into a lulling hypnosis before the uplifting chorus fills out with blissful arpeggiated pads and a more hopeful outlook toward the future. Opting for a more melodic choral approach compared to some of their contemporaries, there's a perfect emotional relevance to the trailing reverberated wails creating a harmonic visual that aptly sounds like soft purple shadows.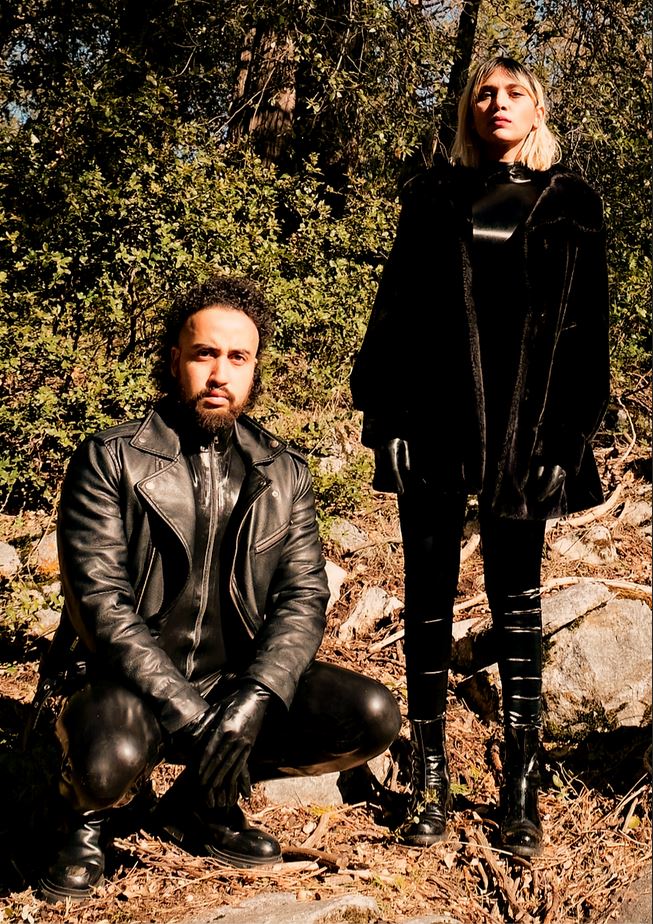 After several moves across the country in the last five years and three previous releases under their belt, A Quieter Life is shaping up to be their most expressive release to date coming out on August 31st via Beso de Muerte and Young and Cold Records. Make sure to follow HALLOWS for more updates as they plan to tour extensively this year.