Eye Eating Flesh…
The Twisted Art Of Daisuke Ichiba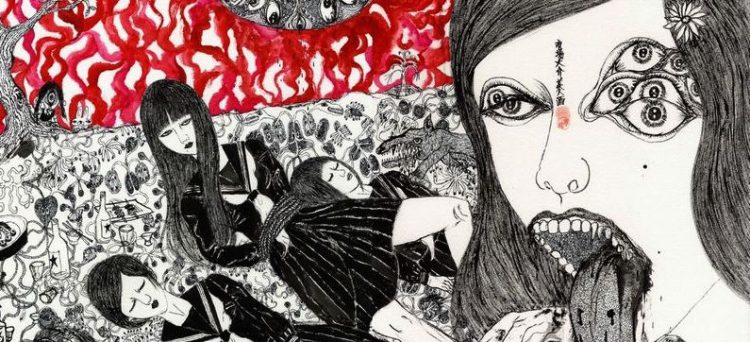 So what would happen if Nick Blinko was Japanese and possessed by pure EVIL? I remember when I first saw the Rudimentary Peni Death Church record cover, I said to myself, what the fuck is this!? The art of Daisuke Ichiba gives me the same twisted feeling as when I saw Nick's work for the first time. Daisuke's lines are laced with humor but sinister as fuck at the same time. I love the morbid passion that he creates with, because it draws me in to the point that I can't stop looking at his pictures. I would love to speak Japanese so that I could sit down and really communicate with this dude! Since that won't happen anytime soon, I guess I will put together this killer art essay of Daisuke Ichiba's work for you to stare at below – and I know you will become a fan if you are not already!
Enjoy this post? Donate to CVLT Nation to help keep us going!