Ring the fucking alarm – it's time for our D-BEAT // RAW PUNK list! It's also time for y'all to have an open mind because we don't listen to your basic D-BEAT // RAW PUNK. On that note, it's time to FUCKING RAGE!!!!
#10 THE PASSING s/t
All I wanted was some Feral Raging Hardcore and THE PASSING's Self-Titled EP has given it to me! This band fucking rules hard, and listening to their music makes me feel like I'm living inside and nothing can stop me. Ain't shit sweet about THE PASSING, and every second of this EP is urgent and full of unhinged caustic riffs that just scream ACAB! Get with the real and get with this band, because they have just manifested one of my favorite EP's of 2020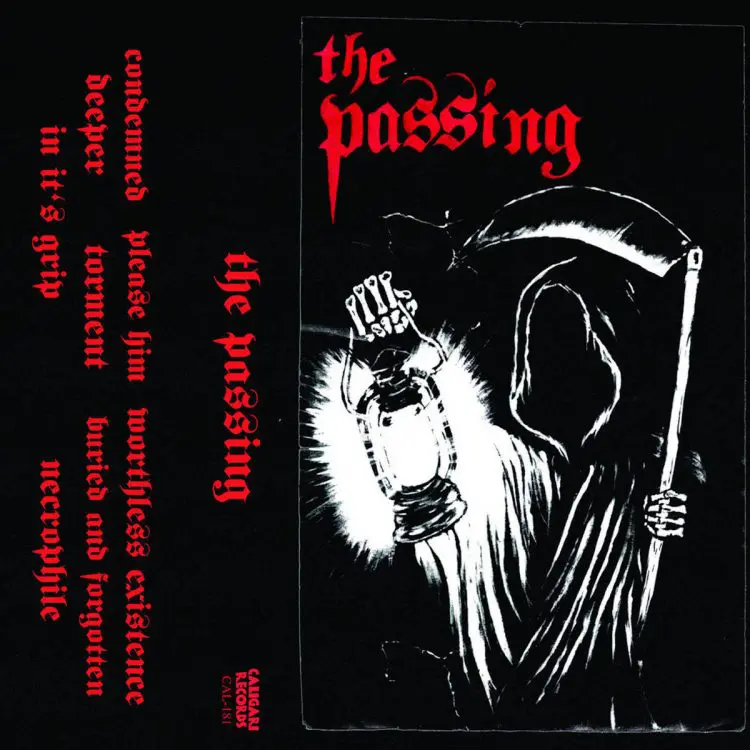 #9 RAT CAGE Screams From The Cage
If you've been at home or deemed an essential sacrifice by the free market then it's likely you're growing more anxious and angry as the days go by. To help you cope (or at least elevate your heart rate) the fine people at La Vida Es Un Mus Discos have unleashed the record that we so desperately need in our involuntary age of quarantine/essential sacrifice. For those unfamiliar with Rat Cage, you're a mere click away from being bombarded by 12 tracks of brick-through-window UK82.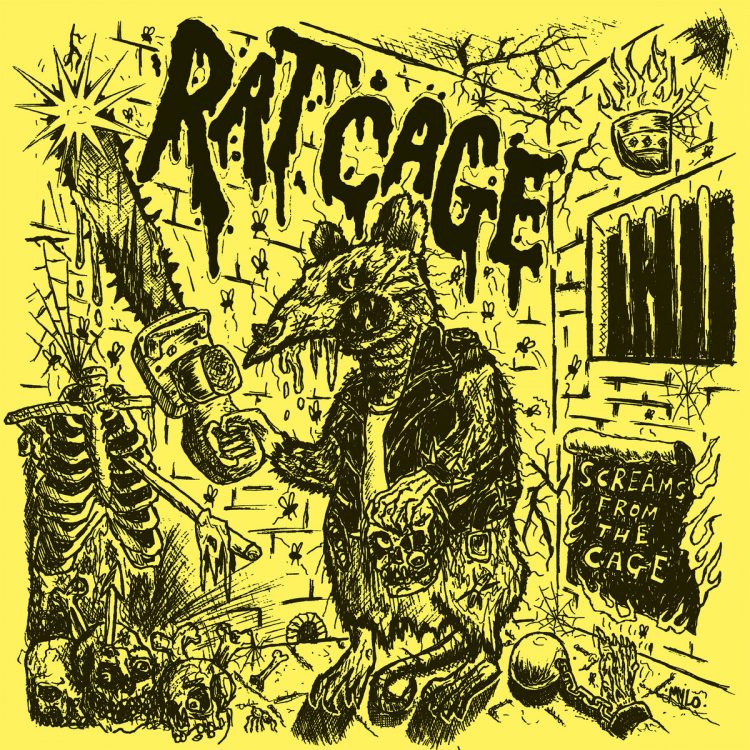 #8 DESTRUCT Echoes of Life
Oh hell fucking YEAH – DESTRUCT's Echoes of Life kick fucking ass and slaps the taste out of corruption's mouth. Damn, I love this record and I see myself blasting this beast way into the future!!! Be warned – this record is all RAW PUNK muscle, no fat!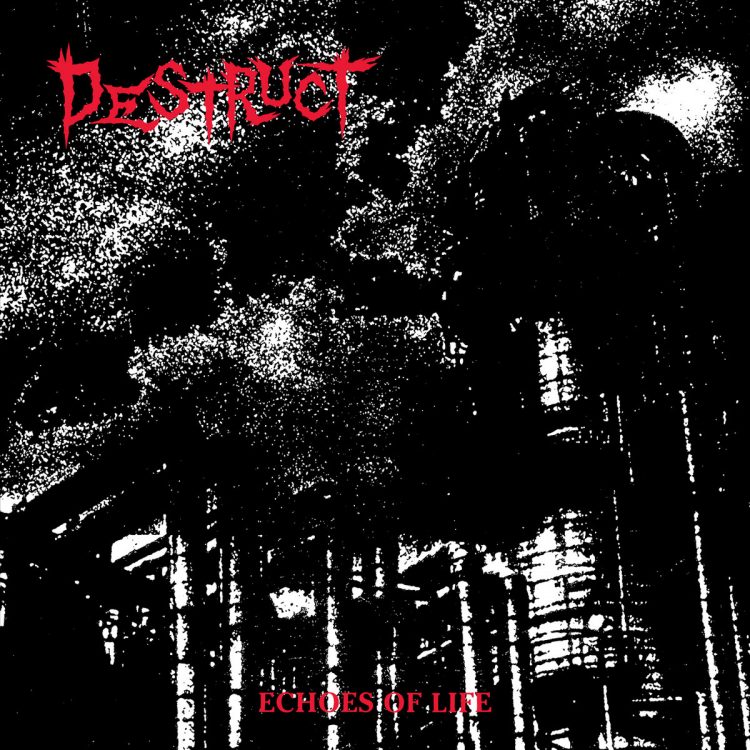 #7 LOCKHEED Conflict Delirium EP
War is never off-topic in the good ol' USA as their armies have engaged violent policing actions the world over in perpetuity since their inception. And, as all of us hardcore fans know as a universal truth: War Bad. Which, among other reasons, is why our Bay Area crust brothers Löckheed have taken it upon themselves to give us a bombed-out soundtrack for our modern tumult. Given the thickest of riffs, the ever-compelling moshable rhythms, and the barely legible lyrics presented in classic Discharge haiku, we're left clawing our eyes out and coughing up dust in a frenzied panic, desperate for an exodus from the never-ending violence. Full feature HERE.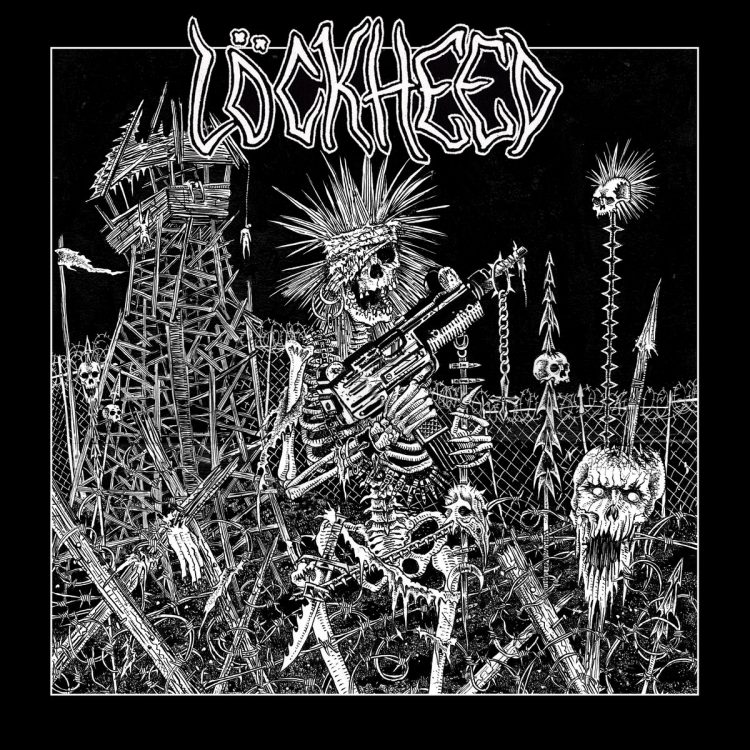 #6 TORTÜR Never Ending Grief
This year we've been left with nothing to bounce off of but the walls of our own minds! Who else out there is dreaming up new DIY venues for 2021 after the Reptilians have had us all safely chipped up? A place where we can indulge in our subversive pastimes and politics without our iPhones tracing us? Because I don't think underground punk has ever been considered a healthy pastime by any government. As soon as I hit play on TORTÜR's 1-minute audio rampage that is "Desolation" my mind goes back to the beautiful filthy spaces I've had the privilege to experience, and that I'm determined to experience again. Full feature HERE.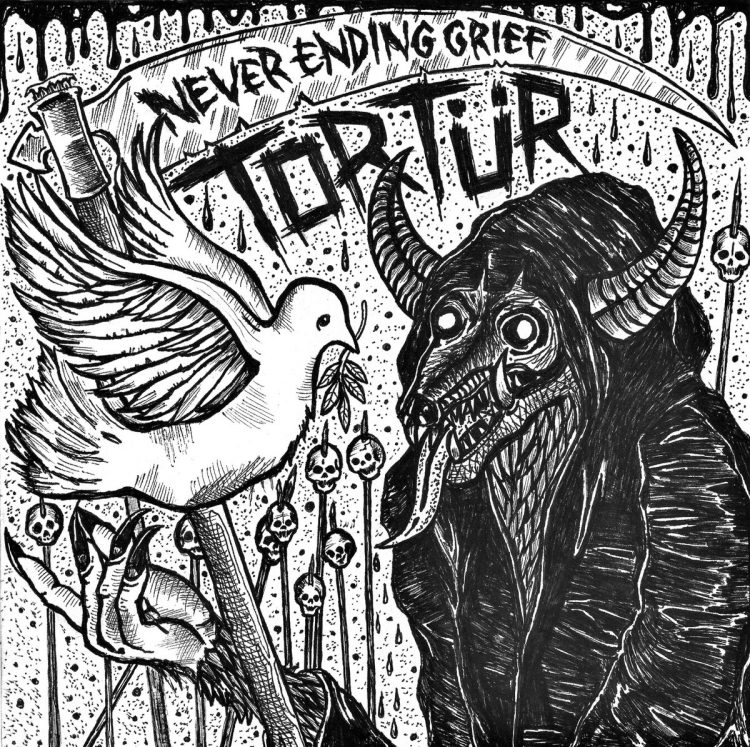 #5 LOUD NIGHT Mindnumbing Pleasure
It feels good to be alive and all I want to do is headbang to the sounds of the new LOUD NIGHT. Their new album "Mindnumbing Pleasure" is an all-out nonstop wrecking machine! Excuse me as I howl at the moon because LOUD NIGHT is getting all in my bones! For those that love to rock – LOUD NIGHT is for you!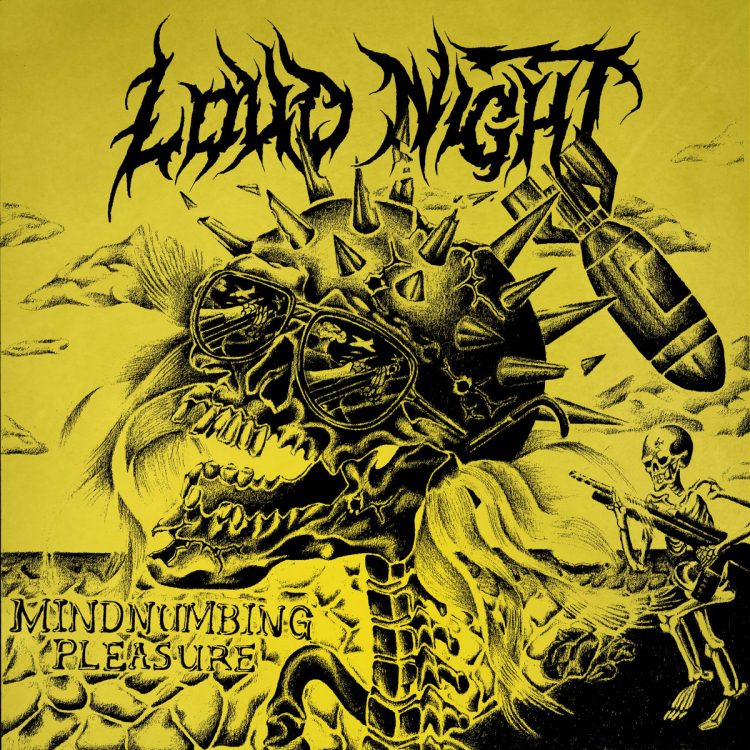 #4 HALLUCINATION s/t
Let's get bonkers and lose our shit to the RAW sounds of HALLUCINATION! Damn, this band is so fucking GOOD!!! The war is real and this band has our back with their onslaught of attack mode RAW PUNK!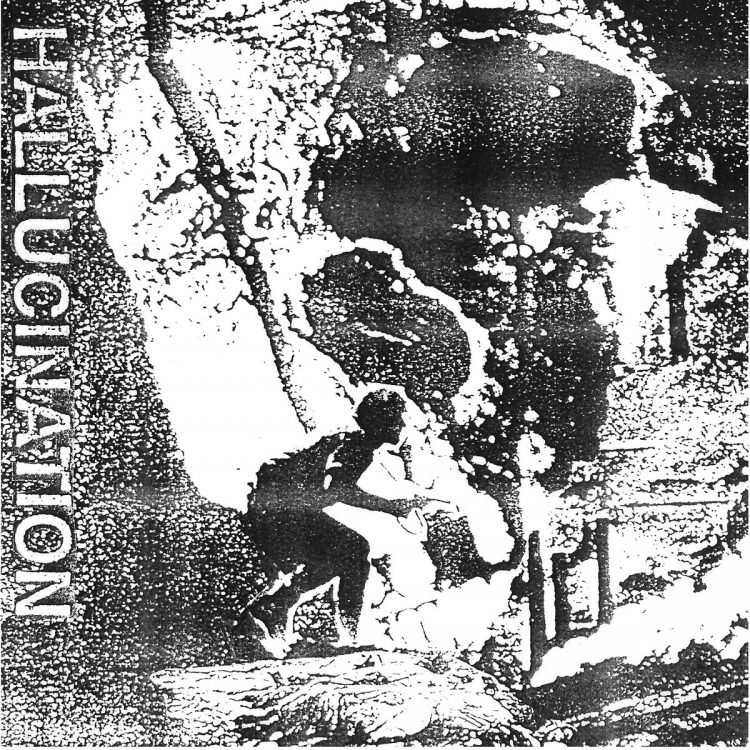 #3 SMUT First Kiss
SMUT's new album First Kiss is fucking DEADLY!!! This record deserves all of the shine it gets because it's John Blaze, and the band doesn't waste any time kicking out the JAMS! Every member of SMUT brings their A-Game on this caustic punk offering that's one of my favorite Raw Punk records of the last decade. I know for a fact that in the 80's Golden Voice would have booked SMUT alongside DR. Know or the Stains. Unholy hell, this band has created brand new can of Raw Punk Whip ASS that honors the past and rips the present and future a new one! Full feature HERE.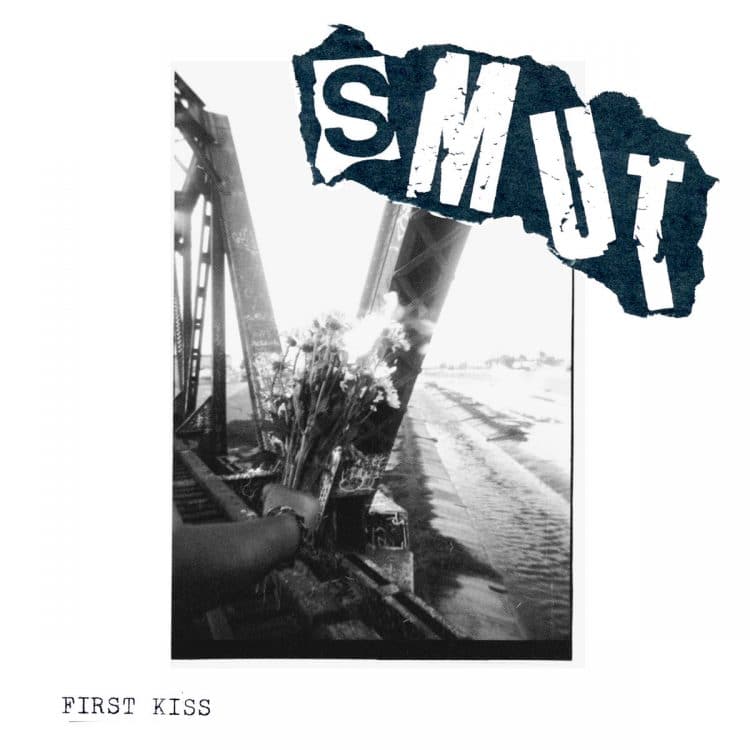 #2 偏執症者 (Paranoid) Out Raising Hell

Today is a RAD day because I get to write about one of my favorite bands 偏執症者 (Paranoid) aka PNDFTW. They've never made a record I didn't love and Out Raising Hell lives up to their rip-roaring standards! I get excited when I hear their blend of Hi-Octane Raw Punk that's laced with Feral Black Thrash. I really want to send a message to 偏執症者 (Paranoid) – thank you for evolving while sticking to your roots!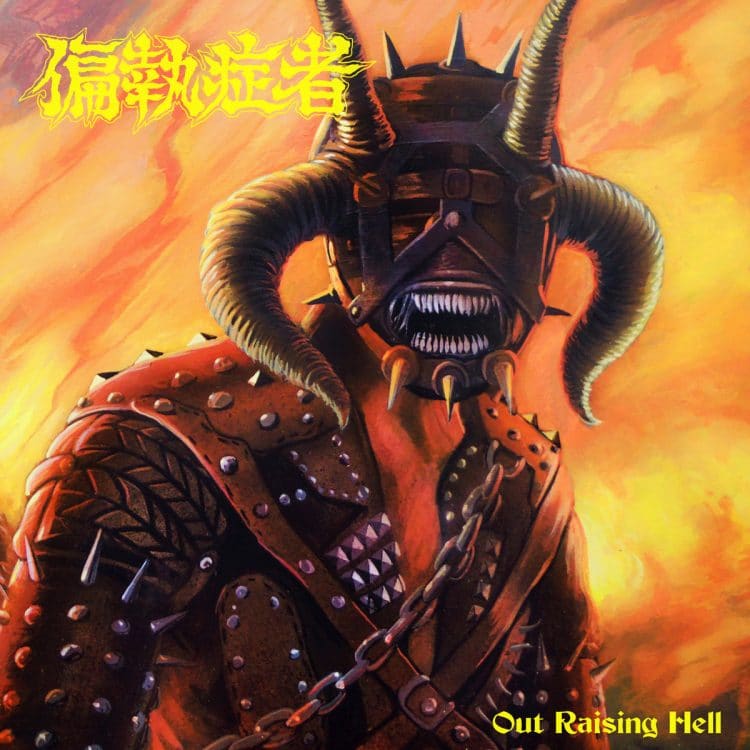 #1 LIFE OSSIFICATION OF CORAL
Unholy Crust Fuck, the new record from LIFE entitled OSSIFICATION OF CORAL is the fucking bomb and then some, straight up! This band creates the kind of music that puts the battery in my back to spit in the face of corruption and oppression! They know how to manifest Raw Punk in all of its raw glory while still injecting it with their brand of rocking melody! What gets me more than anything is when they conjure up these cryptic caverns of dirgey emotional fury! LIFE also has some of the raddest riffs in Crust, plus the drumming is off of the hook! OSSIFICATION OF CORAL is a safe place for me and makes me realize I'm not alone in my rage towards the system! Full feature HERE.