SIX: SHADOWHOUSE – HAND IN HAND

One thing noticeable in 2014 was the current crop of "post-punk" revivalist bands trying to bring back goth that missed the boat. Sure, a lot of it was enjoyable, some of it even memorable, but it lacked something very tangible that made 80's post-punk/death-rock/goth bands what they were. That x-factor is elegance and romanticism. Shadow House gets this. They open Hand In Hand with ample rock kick, but the x-factor is best showcased on "Haunted." The synths are a key part of this, but the guitar is really complimentary and creates layers. These layers are what keep them from just being a dark punk band. They don't shy away from the kinetic elements of punk that goth sprang from. But truth be told, goth owes much more to David Bowie's theatrics than it does to the Dead Boys. The emotive web woven on "Lonely Psalm" re-kindles the same passionate place that made "Disintegration" such a great album. It brings back a feeling that makes me want to stop eating, grow my hair out and start smoking cloves again. The songs are less sprawling than the pictures Robert Smith paints with his guitar, yet despite the somewhat lo-fi production, the guitarist makes the most of what he is working with. All the right effects are in all the right places. The singer has heart in his baritone croon, he is not just doing an Ian Curtis impersonation. "Old Crime" could almost be spun into an 80's night set and go unnoticed…Label: MASS MEDIA Records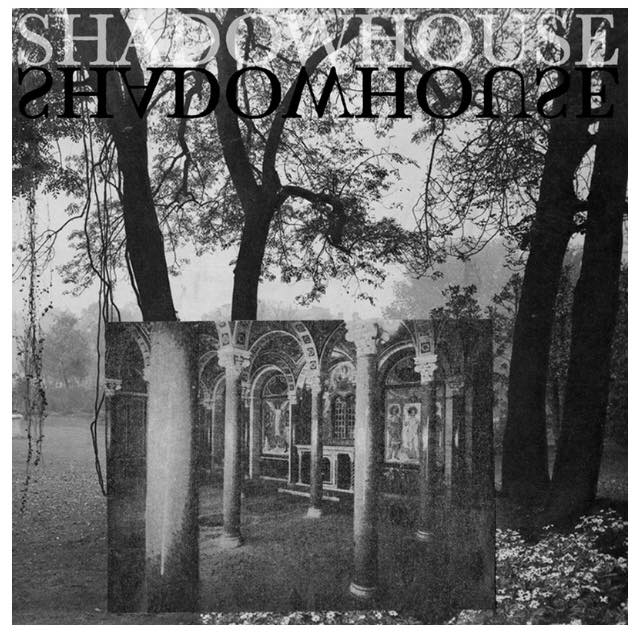 FIVE: GUILTY PARENTS – THE BLACK OOZE

For those that enjoy punk music but crave something a little more on the garage/artsy side of punk, Nottingham's Guilty Parents are probably the match made in Hell you've been waiting for. Guilty Parents play a solid blend of art rock, punk and garage while incorporating various effects and flashing lights in to their live performances. The band's first release came out in 2010, and since then Guilty Parents have improved their sound with each release. Their 2013 EP titled Noro is a fantastic example of noisy and catchy post punk that would compliment any low ceiling venue or large scale stage. Guilty Parents most recent display of music can be heard in their 2014 full length titled  The Black Ooze which was released in June. The Black Ooze is not quite as noisy as their previous EP Noro but still encompasses catchy riffs and tempos along with a dark and eerie tone to win over any listener. Far too often, bands that play a  post punk style are thought of as being a bit less energetic  than the traditional brick-through-window pace of punk music, but Guilty Parents do not stray away from playing energetic and fast tunes that give the audience the option to get wild or hang back and enjoy the show. The versatility of this band is very impressive and anyone who is currently trying to start a post punk band would be doing themselves a huge disservice by not giving every song on Guilty Parents' bandcamp (located below) their full and undivided attention.

FOUR: HATEFUL ABANDON – LIARS/BASTARDS

The new "Liars/Bastards" release is Hateful Abandon's 3rd full length, and the two-man project (Tom of black metal band Swine handles the percussion and other instruments) has increasingly incorporated industrial (in the old school sense), gloomy synth pop, and dark ambient sounds into its arsenal. And they do it quite well indeed.
The last track on "Liars/Bastards," for example, "December," starts off like a rumbling, tribal number one might expect to find on something like Killing Joke's 1990 "Extremities, Dirt, and Various Repressed Emotions" LP. About halfway into the song, however — which is over 10 and a half minutes long — the piece transforms into a bleak and gloomy soundscape that's a little more reminiscent of something Lustmord might conjure up. In fact, the Blade Runner atmosphere is laid on thick and heavy for this part; the second half of the song would be perfect on the soundtrack of that movie — a foreboding ambient piece that sounds like Vangelis had just listened to Current 93's Dogs Blood Rising.
Track 5, "The Walker," has an official video, below. This song has a more militaristic feel that is characteristic of Hateful Abandon's better forays into industrial music (see, for example, the excellent track "Poundland" off their 2nd LP, Move — a marching, aggressive political postpunk-meets-industrial-meets-synth-pop call to arms). The influences of older industrial bands like Mussolini Headkick ("Themes for Violent Retribution") and the politics of bands like New Model Army, Crass, and Flux of Pink Indians make themselves apparent. In fact, on a lot of Hateful Abandon's more recent stuff, there is barely any black metal influence to be heard at all, except occasionally in Vince's angry, echoing vocals. In other words, one needn't have any knowledge of the band's black metal roots to enjoy the music, which stands on its own as excellent dark synth/industrial/postpunk. Vice's stern, commanding, deep voice at times reminds me of Rome's Jerome Reuter, or some of the other martial industrial vocalists one encounters in the more militaristic side of the post-industrial spectrum.

THREE: FATALISM – MYSTERY OF DEATH

I found a very interesting and special band this weekend called FATALISM. They have a new tape out on Eternal Death entitled Mystery of Death and I'm totally addicted to it! The music this band creates pushes aside any depression that might be alive in my brain and allows the sun to shine through my darkest thoughts. FATALISM knows how to pack the right amount of emotion into every strum of the guitar and every pound of the drum. The songs you will hear are really heavy but in a very ethereal sort of way. Mystery of Death is a perfect tape that should be shared with the world and has the power change the way people listen to music. As a band, you can really hear that these humans are comfortable in their own skin and do what they do for the love of it! FATALISM are many different sounds brought together with one vision, and all I want to do is keep pressing replay because I just can't get enough…Listen to the stream of FATALISM's Mystery of Death below, and you can buy the tape HERE!

TWO: UNDERPASS – ASSIMILATION

Vancouver, BC/Olympia, WA's UNDERPASS are a very special band indeed: sounding like Mancunians from 1980, the icy and despondent dark postpunk of the band might have been released on early Factory Records or on 4AD when bands like The Wake and Mass characterized those labels' sounds. The 6-song Assimilation LP swells with the tragic spirit of bands like Glorious Din, the Chameleons, and Modern Eon (a band a friend introduced me to belatedly). And, yes, although it feels a little lazy for a music writer to say so these days, the cold and disaffected tones of Joy Division can be heard running through Assimilation, too. The thing is, Underpass do it incredibly well.
A 4-piece band led by Alexander Miranda, it's hard to believe that the band began only a year ago (!) given the maturity of the songwriting on display on the LP. The opening track, "Pain of Trust," is as perfect a blending of the sounds of Joy Division and the Sound as I've ever heard. The lyrics, especially, seem like something that the Sound's Adrian Borland might have written: "I feel solitary / When I'm with you / Do you feel the pain of trust? / House is always empty / The shadows I feel / Do you feel the pressure of lust?" (There is an earlier version of this song on Underpass's "About Violence" cassette, but the version here on Assimilation is amazing.)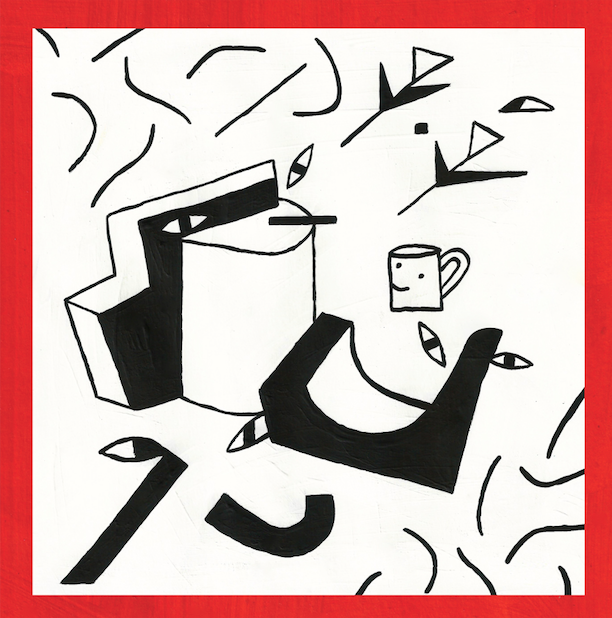 ONE: RAPE BLOSSOM – RUINELUST

RAPE BLOSSOMS are a band from Ghent, Belgium who have created a beyond stellar post punk album entitled Ruinelust. While all of the songs have this killer sense of mystery, but they also have epic melodic tension pulsating through them. When you hear RAPE BLOSSOMS, you will say to yourself, why have I not heard of this killer band before? Once "Saturn" begins to blast out of your speakers, you will be hooked for life. CVLT Nation has been given the honor of sharing the RAPE BLOSSOMS Ruinelust in full below. All I wanted was to hear an outstanding post punk album, and this band gave it to me!